The Best Tasting Simple Green Smoothie Recipe
Have you been searching for that perfect simple green smoothie recipe? I have tried A LOT of different green smoothie recipes. This one is by far my favorite! It's so simple and more importantly, it is the best tasting green smoothie!
And seriously, taste is really important here. I'm not gonna eat/ drink it if it tastes gross and my kids are definitely NOT going to drink it!
For real though, I'm not a health freak and I'm not trying to lose weight…this simple green smoothie recipe is more about adding a healthier component to my diet in order to find a good balance. It's about trying to add in enough green vegetables in a quick, easy, and tasty way. I find this to be a very filling breakfast and you get the fantastic health benefits of spinach. I've tried other greens like kale, etc. but find spinach to have the best flavor (or lack thereof). The secret ingredient, however, is the pear! The pear makes it juicy and sweet and SO yummy!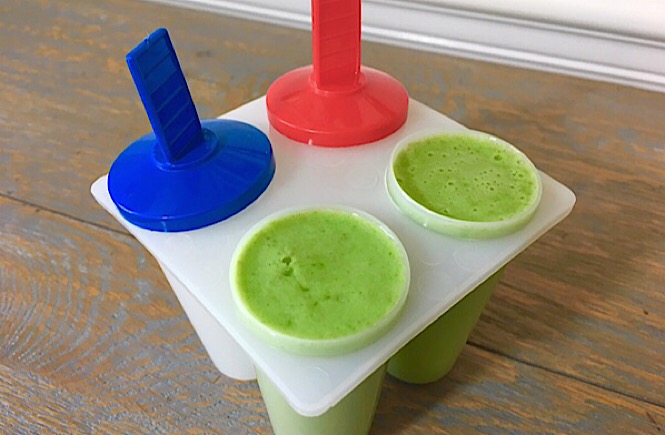 Simple Green Smoothie Recipe BONUS: my kids will drink this too! What?? I mean, they're not drinking this every day or anything, but once a week they're down. I have also poured this into Popsicle molds and at least one of my children thinks that is fantastic! Let's be honest, it's always a bonus when you can get spinach in your kids!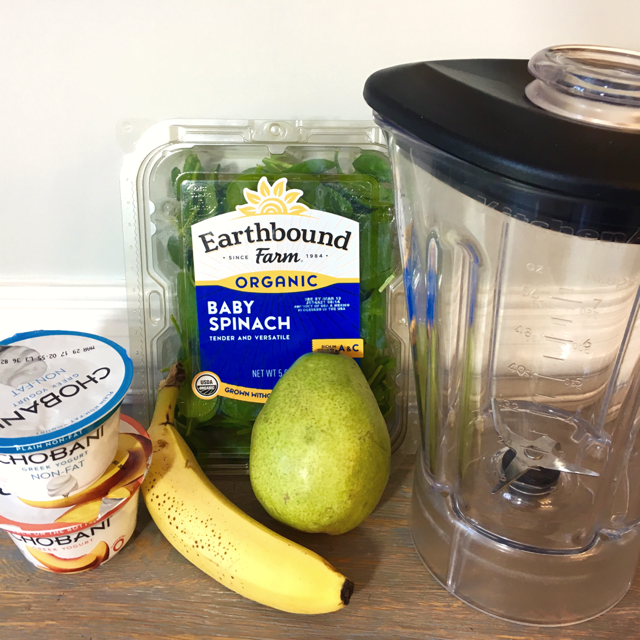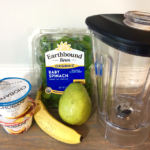 The Best Tasting Simple Green Smoothie Recipe
Ingredients
1/2

frozen banana

1

handful

spinach

1

container

greek yogurt

1

pear

1/2-3/4

cup

water
Instructions
Throw all ingredients in the blender and Enjoy!
Recipe Notes
I highly recommend using a frozen banana- this provides that wonderful creamy smoothie texture. I also suggest trying different flavors of greek yogurt to see what suits your taste, but obviously plain greek yogurt is the healthier option. The amount of water you add depends on how thin/ thick you like your smoothies…start with less and then add more as needed.
This is my GO-TO vacation indulgence recovery breakfast. I often indulge on vacation and this is an awesome way to up my leafy greens intake and get back on track when we get home. It's safe to say I have a bit of an addiction to sweets and desserts….if it's bad for you, I generally love it! So…this smoothie always helps me get back into a healthier diet when we get home from a trip.
I always start feeling better about myself and what I'm eating when I make this smoothie…and I'm pretty sure just about anyone can do it! What is your favorite simple green smoothie recipe? Let me know what y'all think!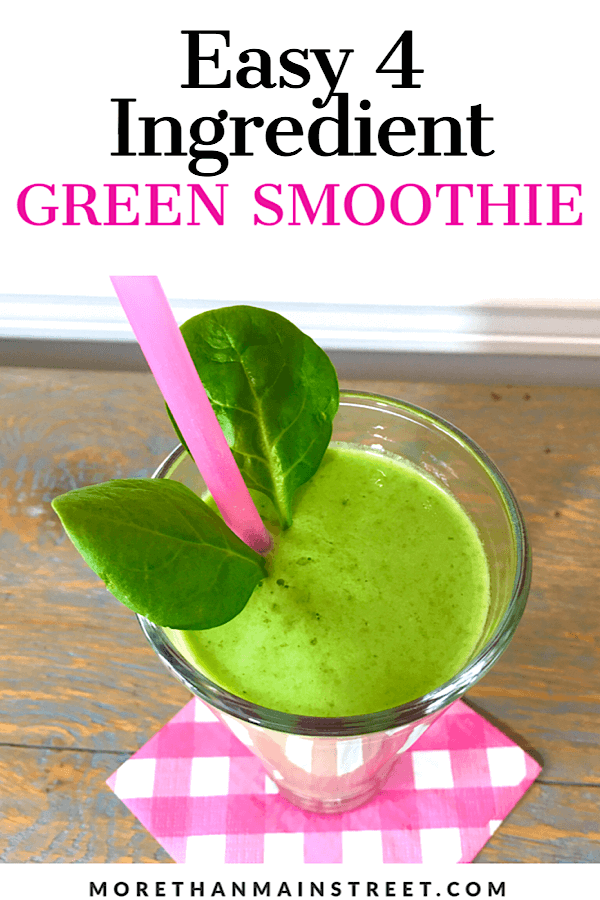 Brunch is my favorite meal!! Add this simple green smoothie recipe and our favorite banana chocolate chip muffins to your brunch menu ASAP! Need more brunch insp, check out my favorite recipes on Pinterest too!