Your First Trip to Disney World With Kids
Planning a trip to Disney World? YAY!! That's so exciting!
I am not a Disney expert.
But, I am a Mom who has been to Disney World several times. And because I don't want you to go through the same stress and anxiety as I have, I am offering up my best and most practical Disney World tips for first timers.
Walt Disney World is certainly "the most magical place on Earth" and "where dreams come true"! It is also the home of stress, tears, tantrums, and A LOT of really gross germs!! Uggghhh!!
So…there are definitely a bunch of things you will want to know before your first Disney trip!
This post contains affiliate links which means I could earn a small commission, if you make a purchase, at no additional cost to you. For more information, read my full Disclosure HERE. Thank you for supporting More than Main Street!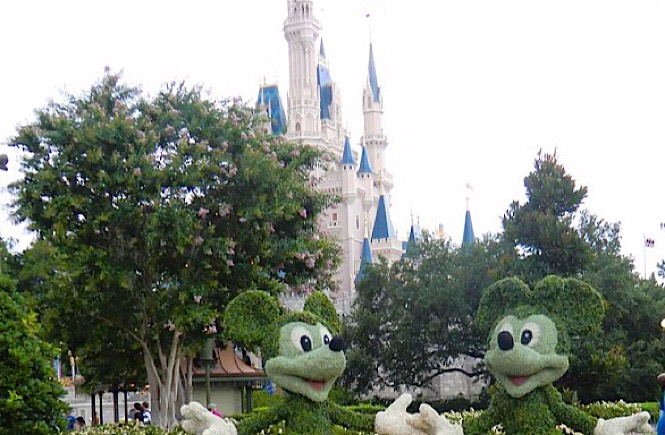 My Disney World tips for first timers can be broken down into 4 main categories:
Preparation and Planning.
Your Bag & What to Carry with You.
Know your Kid!
Relax & Enjoy!
You see…I made a ton of mistakes on my first trip to Disney. In fact, I've made mistakes on EVERY trip we've made to Disney. But what makes Disney different than every other family vacation is the pressure.
The Disney pressure!!
You will…and trust me, you WILL, put so much pressure on yourself to make this the best vacation ever for your kids. You will build it up in your mind and you will spend so much money and time planning that you won't be able to help yourself.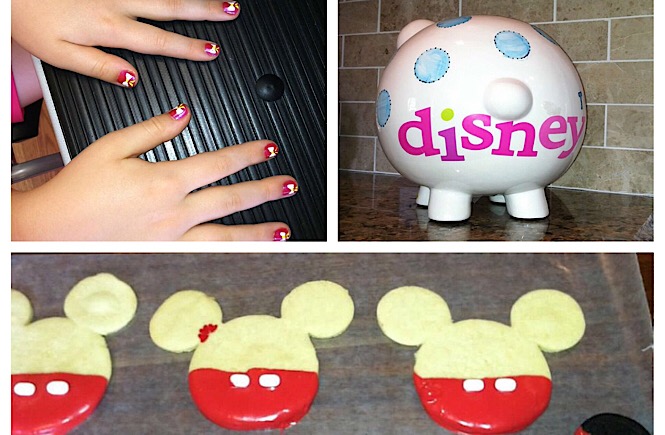 See…I even did crazy pre-Disney things at home before we went to Disney for the first time! Truthfully I loved doing these fun things but a lot of people will find this a little cray-cray. (But if you're a little extra like me… order a Mickey Mouse cookie cutter and DIY piggy bank and have a blast!)
That is why…my number one piece of advice for every first timer to Disney is this: Prepare as much as possible and then just simply enjoy.
You CANNOT do it all…so enjoy what you can do and let the rest go.
21 Disney World Tips for First Timers
Prepare — Your Bag — Know Your Kid — Relax & Enjoy
Prepare for the crowds and the lines. Even if you go on a week that is deemed to be less crowded…there will still be a lot of people there! It's the "happiest place on earth" -of course everyone wants to be there!
Familiarize yourself with the Disney App and FastPass. This will save you so much time in the long run. FastPass is fabulous technology and you will love it! (Read this guide for all the Disney FastPass tips and tricks you need to know!)
Reserve character meals as far in advance as possible. Become familiar with all the different Disney restaurants and options if you have purchased a Disney dining plan. Be willing to eat at random times…you're at Disney and time becomes irrelevant anyways. So what if you have lunch at 2:30 pm or dinner at 4 pm. Just make it work so you won't be so disappointed to miss that precious princess dinner or special breakfast with Mickey. Be prepared for character meals to take a long time…they are good about coming by to see every table and take a photo, but the process still involves some wait time.
Take into account travel time. The Disney parks are huge…and it takes time whether you are staying within the park or not to get to the gates.
Wear good comfortable walking shoes. That being said, also consider your shoes may very well get wet (from rides or rain). Nothing is more uncomfortable to me than walking around in sopping wet shoes.
Consider a stroller. Even if your child doesn't need one at home anymore, they may need one at Disney. We've clocked anywhere from 10-15 miles per day and I've seen many older siblings begging for that spot in their younger sibling's stroller. They're also great for holding drinks and bags and other random purchases! Mark your stroller before you go…there are a zillion and one in the stroller parking zones and can be hard to differentiate. You can also easily rent them at the park if you decide you need one after you get there!
Germs- they're everywhere. This is the appropriate time to be a germophobe. Wash your hands a lot, use hand sanitizer, and Clorox wipes. Just do it.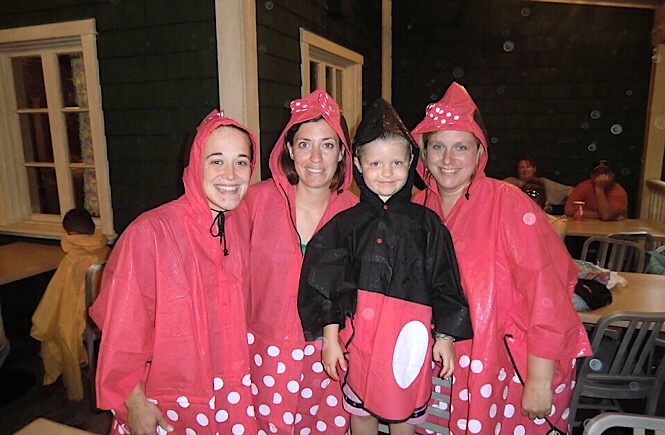 It will rain. You can buy ponchos at the dollar store and they're easy and lightweight to pack in your bag. Or you can spend $100 buying these absolutely adorable mickey ponchos in the gift shop.
Bring snacks, drinks, and candy. This will save you so much time and heartache. In my experience, bored children are hungry children. A lollipop makes the line go so much faster and snacks waiting for the parade or walking between rides helps a bunch!
Bring sunscreen and water! Being sunburned or dehydrated is a quick way to ruin your vacation. (We love this sunscreen and Hyrdroflask's are our favorite refillable water bottles!)
Bring an extra phone battery or charger. Using your Disney App and camera on your phone will kill your battery pretty dang quick and that's just a bummer.
Put your phone inside a waterproof case (or in my world a ziplock bag). Rain and rides equal water and I don't know about you but I don't want to have to purchase a new phone after paying for this Disney vacation!
Talk to other parents before you go. Do your research. Figure out which parks will be best and suit your child's interests. My personal  favorite park for first timers is Magic Kingdom. Check out this awesome and incredibly detailed one day itinerary for Magic Kingdom from my friend Jen at Travel With a Plan.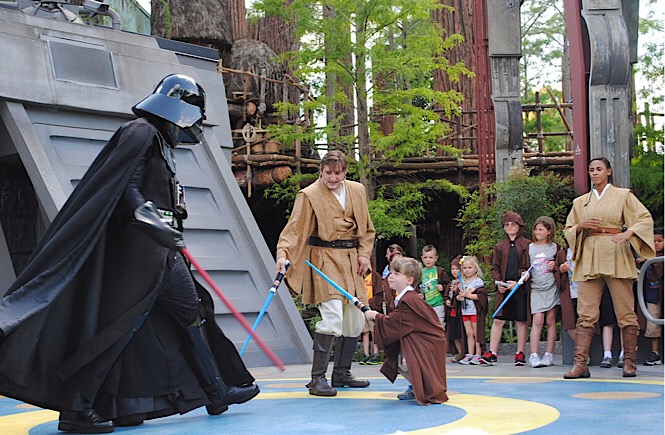 Many children are scared of the characters…I mean think about this giant mouse or Darth Vader trying to take his picture with you?!?!
Know your Kid!! Some kids may not be ready for the rides…figure out what suits them best!
Some kids may be terrified of the fireworks…so plan to leave the park before they begin or bring some headphones…prepare!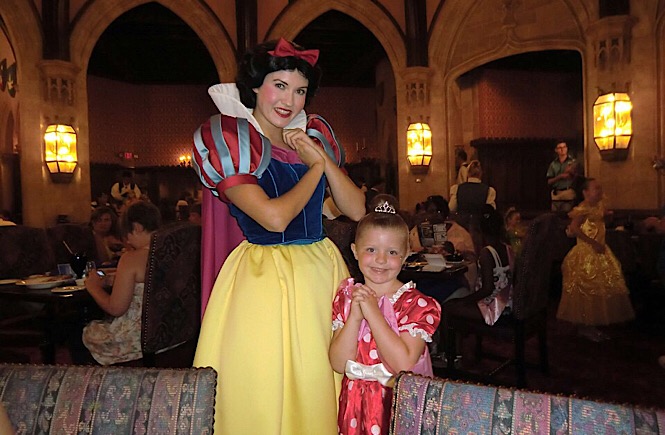 A lot of kids do not have a clue who some of these "classic" characters are…just because you can name every character does not mean your child can!! Know your child! (My daughter had no clue who Snow White was…she just loved princesses in general.)
Plan to go to the hotel pool! Your child will want to go and you may not want to spend your precious park time at the pool. So I'm going to save you some tears…just make the pool part of the plan!
Schedule some downtime. You and your family will be exhausted. You will have walked waaaayyyy more than you are used it. And it really isn't that much fun when everyone is cranky and tired and all you do is rush from one place to the next.
It's OK not to do it all. In fact, it's impossible. Prioritize what's most important and don't over-promise!!
Let go of YOUR expectations. Your child has very low expectations, if any, especially if this is their first trip to Disney. Don't let your over eagerness ruin your vacation. Plan as much as possible and then just enjoy what you can do.
Phew! Are you tired already?
I am…just kidding!
BONUS TIP…Consider going with another family. I realize this isn't practical for everyone but when we have done this in the past, we actually found that having another family made our trip more enjoyable and actually easier!
A few months after we returned from one of our Disney trips, we took our kids to Busch Gardens. It was just a day trip, a two hour drive from home and back.
And we had the BEST time.
It was then and there that I realized WHY I enjoyed that particular day so much. Because there was no pressure. No pressure to make it the best day ever…no big deal if we didn't make it on all the rides…no tears because we didn't see or do something. It was just fun. And that is why I am writing this post…for all the other A type mamas out there who are making themselves crazy over their first trip to Disney.
So, relax, plan, prepare, and then go with the flow! Of course The Disney website is the place to go for specific Disney reservations and a lot of other details. The Travel Pledge is also our family favorite way to get kids into a travel state of mind.
Trust me…in the end it will still be the best vacation ever!
Have you been or are you planning your first Disney trip? What is your number one tip for first timers? Let me know what y'all think!
Save & Pin these Disney World Tips for First Timers for Later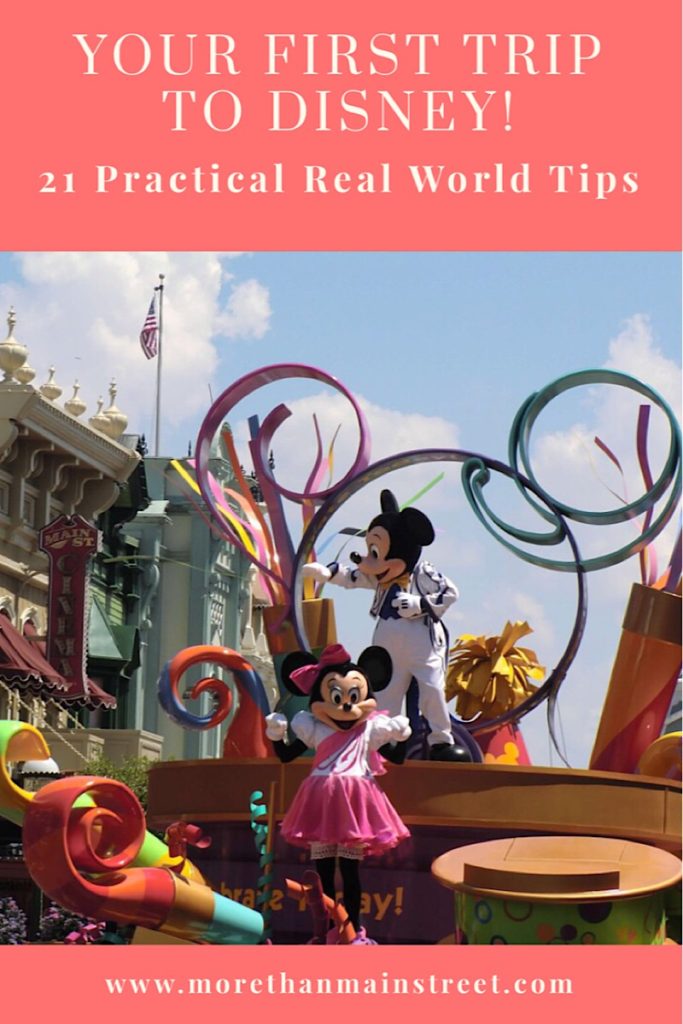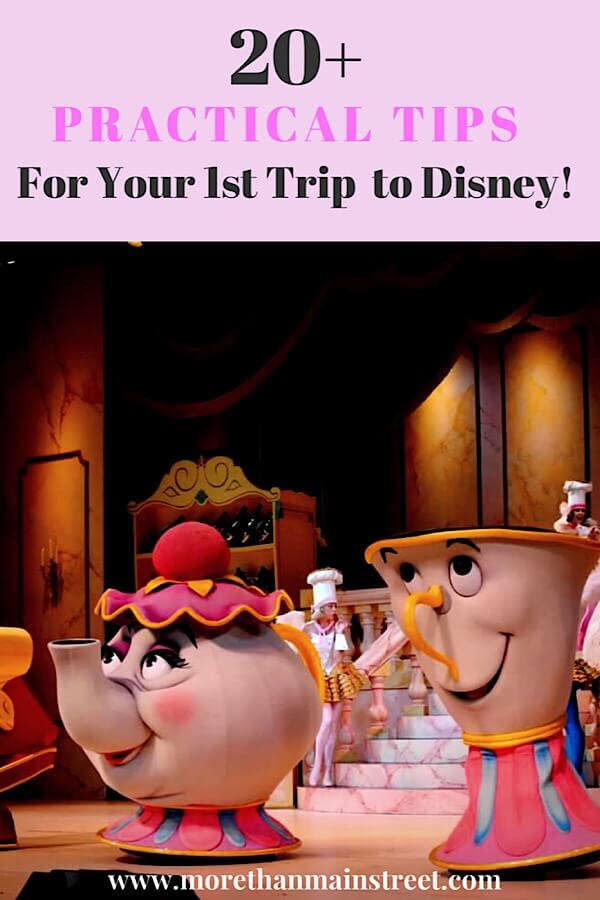 Linking up with VeraVise and Moment Mom for #MouseFanMondays
and my friends over at Two Traveling Texans for #TheWeeklyPostcard!