Travel Kids Tell All: The Importance of Traveling With Kids
We love traveling with our kids. It is truly one of my most favorite things to do! And hearing what they think about our travels is just the icing on the cake! This is how the Travel Kids Tell All series came about.
Travel Kids Tell All is an ongoing interview style series on More than Main Street sharing children's travel experiences and perspectives. One of the main objectives of the series is to show why travel is important and to let kids "tell it like it really is"! As parents, we can learn so much from our kids and hearing how they perceive a destination is always great fun.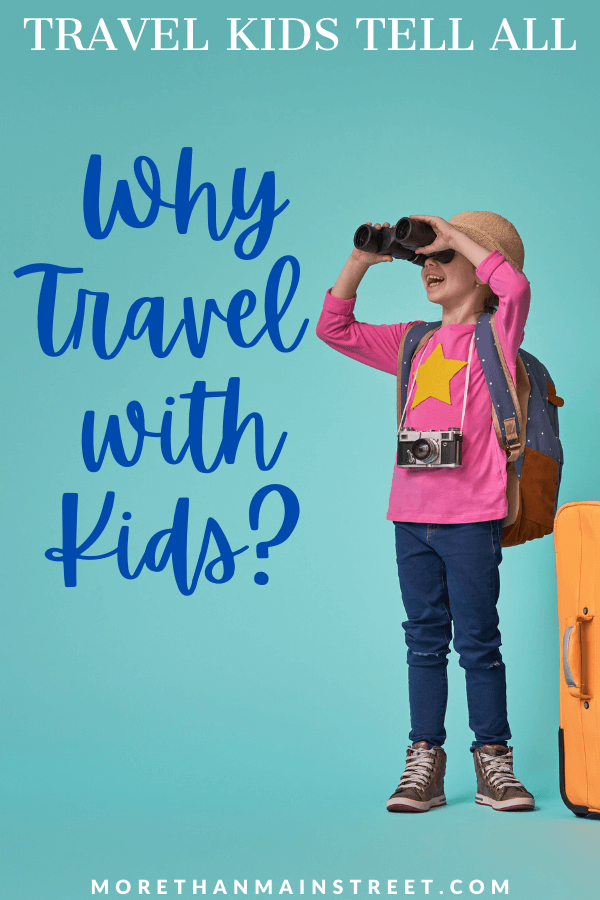 Benefits of Travel
There are so many benefits of travel. From improving your health to relieving stress to boosting your creativity, travel has been scientifically proven to enhance our lives. So in turn, it would only make sense that it would be beneficial for children too, right?
Although it's hard to narrow it down, here are 5 important reasons to travel with children:
Education
Builds family connections
Promotes independence and problem solving
Promotes compassion, resilience, and character
Creates lifelong memories
If you are interested in interviewing your kids and being featured on More than Main Street, please contact me or leave a comment below! We truly value education through travel and love to hear what your children have learned along the way!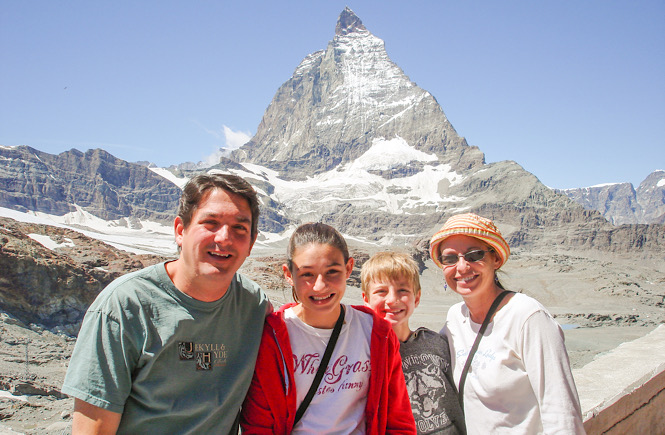 This week's Travel Kids Tell All feature is a little different. In the past we've featured specific destinations from Paris to Barcelona to Bali! This week, I'm so excited for you to hear from Alanna from Periodic Adventures. All grown up, she shares with us her perspective on traveling throughout her childhood and how it has impacted her life.
Tell us about your travels growing up:
As a kid I was very lucky! My parents broke the travel barrier when they were in their 20's. They never really traveled as kids and when they were old enough (and financially able), they started exploring the world together. Once they had me and my younger brother, they made sure to prioritize traveling for us. We traveled around the country on smaller road trips when we were too young to even remember the trips. So, I can't remember a time when travel wasn't in my life.
My first international trip was to the Bahamas, when I was 9 years old and my brother was 6! We stayed at a Club Med hotel, which was a game-changer for me. Not only did the experience solidify my love of traveling at such a young age, but I was exposed to the French language since Club Med was a French organization. Ever since that trip, travel has always been important to me. I went on to visit 18 countries by the time I turned 18 years old! My father passed away when I was 14, but my mom continued to travel with us and honestly, travel held my family together through hard times.
Thinking of expanding your travels? Read our top tips on planning your first international trip with kids.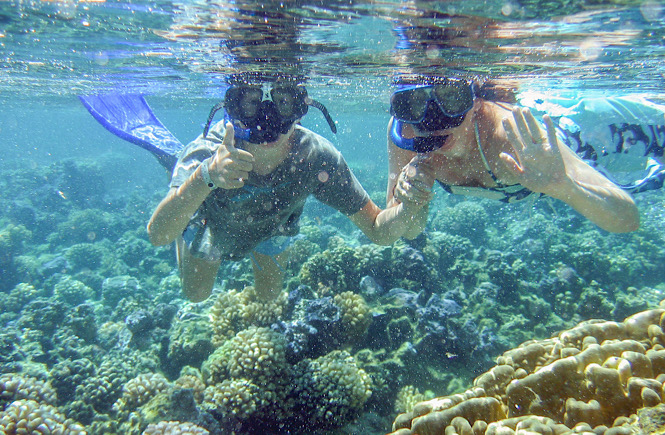 What was your favorite destination as a child?
I really loved the Bahamas initially since it opened my eyes to a whole new culture that I had never experienced before. Hearing native French speakers was so beautiful. I am from Los Angeles and had only ever heard English and Spanish so French blew my mind. A couple years later, my family visited France and that became my new favorite (and it's still one my top favorites to this day). I discovered Nutella crêpes, fell in love with wandering the Paris streets, and marveled at the incredible art museums.
Can you share your least favorite thing about traveling so much during your childhood?
My least favorite part of traveling as a kid was that I didn't understand that traveling frequently isn't the norm for many families. Upon returning from a trip, I would try to tell my friends and family about my trip. Needless to say their excitement didn't match mine. I was often met with jealousy, judgement, and assumptions that my family was rich (we weren't– we actually traveled because of Halloween). I learned to stop sharing about my travels and I usually kept it a secret. It was hard to ignore this whole side of my life and what was turning into my passion.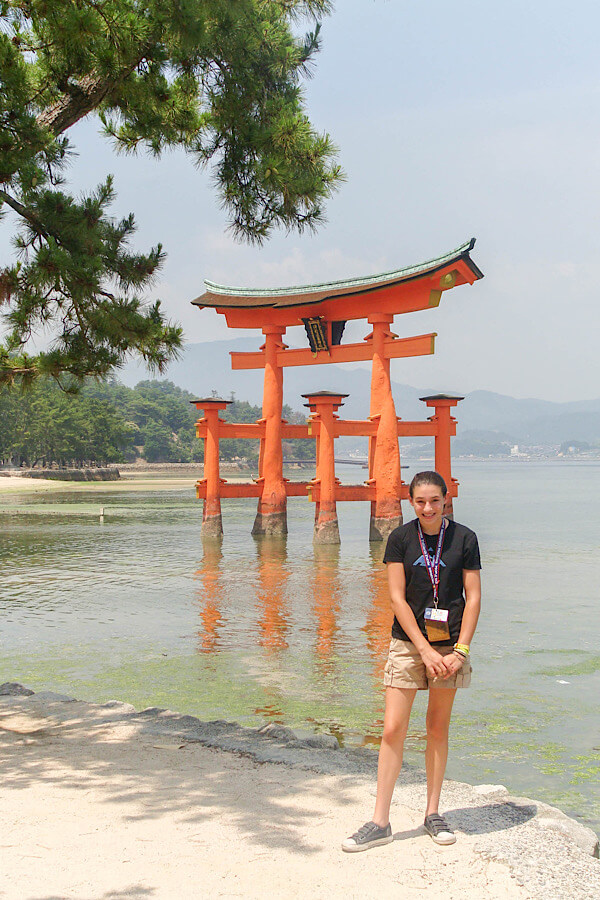 What or where did you experience the most culture shock?
Japan, hands down! When I was 13, I visited Japan with a student group of my peers. It was my first time in Asia. I remember getting off the plane to go to the airport bathroom only to find the toilet was on the ground! That was only the beginning. I tried so many unfamiliar foods – some I loved like rose ice cream and others I really hated like natto (fermented soybeans with mustard…for breakfast).
Despite the culture shock, I learned so much about cultural and religious diversity. It was beautiful. That's why travel is important for kids; experiencing other cultures firsthand is irreplaceable. It was a big (and welcomed) jump from reading about Buddhism in history classes to visiting a Buddhist temple, performing Chozu, the cleansing ritual, prior to entering a shrine, and having a traditional tea ceremony with a Buddhist monk.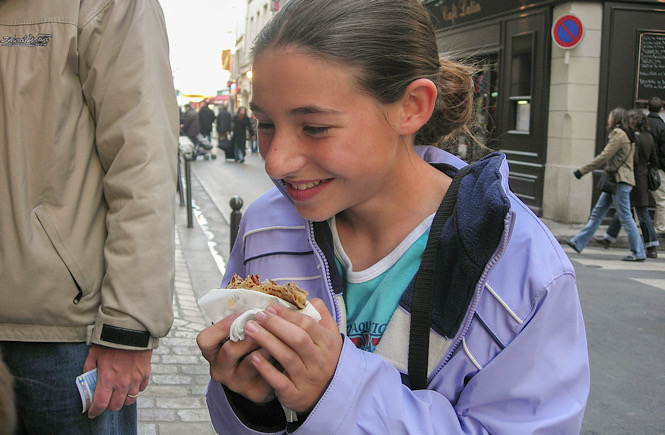 Favorite or least favorite foods you can remember?
My favorite foods were Nutella crêpes from Paris, fresh pizza off a street cart in Rome, and hot cheese fondue in Switzerland. My least favorite foods were the natto from Japan and this horrible cold soup in Germany. My brother and I still shudder when we think about the soup. We don't know what it was, but regardless, it wasn't for us!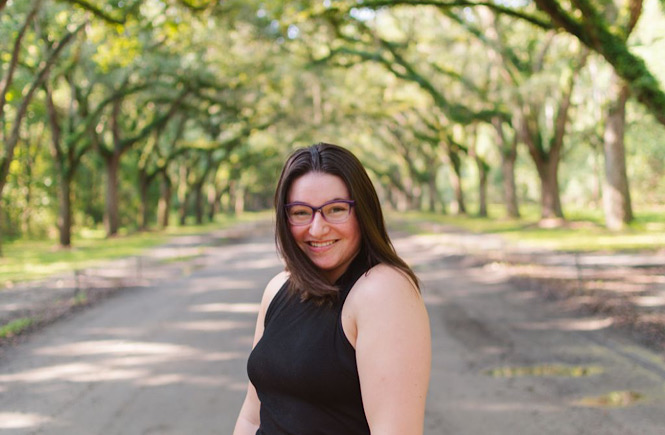 How has travel influenced your life?
Travel completely changed my life. It opened my eyes to the beauty of different cultures, foods (for better or worse), and religions. Travel became my passion that carried through to my studies. I studied French throughout high school and college, where I minored in French. I also studied abroad in France at a language institute. I got my Bachelor's degree in Chemistry with the goal of contributing to climate change solutions, because I want to help preserve our beautiful Earth! I want everyone to have the opportunity to experience it! Now, I'm in graduate school working on my PhD in Chemistry, and travel is still everything to me! I try to go to chemistry conferences around the US and internationally, where I explore the local area as much as possible. I was even awarded a fellowship by the French Embassy to conduct chemistry research at a national lab in Orléans, France next summer!
I started Periodic Adventures, my travel blog, to share my travel stories from when I was a kid, what I've learned, and how to plan a trip when you're a newly independent adult. It can be challenging learning how to travel, especially if your family didn't do so when you were a kid, so I try to help give young adults the resources to figure it out and make it happen! I feel like I'm in the unique position as a kid who just followed along on the trips to an independent adult trying to make that same travel magic happen on my own.
Do you plan on traveling with your own children one day?
Absolutely! Traveling will always be a part of my life and I got into science to preserve the environment so my kids will be able to have equally amazing travel experiences as I did. I have a dream of driving a tiny home or RV around the US with them one day!
What is one destination you would go back to over and over again?
While France is my obvious answer for an international destination, I really love the diversity of the United States. Each state has something to offer. We have mountains, beaches, plains, swamps, geothermal areas, forests, big cities, and small towns! I've been all over the United States and there is still SO MUCH to see!
Why do you think travel is important?
Travel is important for everyone and especially kids because (speaking from experience) kids learn so much from traveling. I learned how to be independent, curious, flexible, and respectful, and how to embrace others for all that they are. Kids might forget the details of the trip or not even realize the significance of what they are seeing, but they will carry those values with them as they grow up.
Trying to decided where to take the kids next? Get inspired with our Big USA bucket list!
Thank You!
Thank you to Alanna from Periodic Adventures for sharing your story about traveling throughout your childhood and how it has positively affected your life. Be sure to follow Alanna on Instagram, Facebook, and Pinterest!
Again, if you would like to take part in the Travel Kids Tell All Series, please contact me via email Julie at morethanmainstreet dot com, or just leave a comment with your email address! I'd love to hear about your children's travel experiences!