Considering International Travel with Children?
International travel can be intimidating for any first time traveler! And international travel with children can be even more daunting!
But it can be done!
And it can be an incredible experience!! Traveling the world with kids is something I feel confident in saying you won't ever regret!
Although I mostly share USA travel with you here on More Than Main Street, I do like to share and encourage you to visit international travel destinations as well! I've been to over 18 countries outside of the United States and would love to help you overcome any fears or anxiety you might have about traveling abroad for the first time!
This post was updated in February of 2020.
This post contains affiliate links which means I could earn a small commission, if you make a purchase, at no additional cost to you. As an Amazon Associate, I earn from qualifying purchases. For more information, read my full Disclosure HERE.
Benefits to Traveling with Kids
Traveling as a family has so many benefits! And international travel with children has even more! Travel can not only instill a love of learning and adventure, but also teaches children to be more flexible, encourages them to try new things, and allows them to become more understanding of other people and cultures.
We recently took our kids on their BIG first trip out of the country. Some of our friends thought we were straight up crazy. But there are so many benefits to international travel with children. At eight and ten years old, our kids were old enough to really engage and learn from seeing the world. Travel with kids teaches them so much (and they were also old enough to grin and bear it when things went wrong)!
We want our children to see that there is a lot more to life (and the world) than where they live.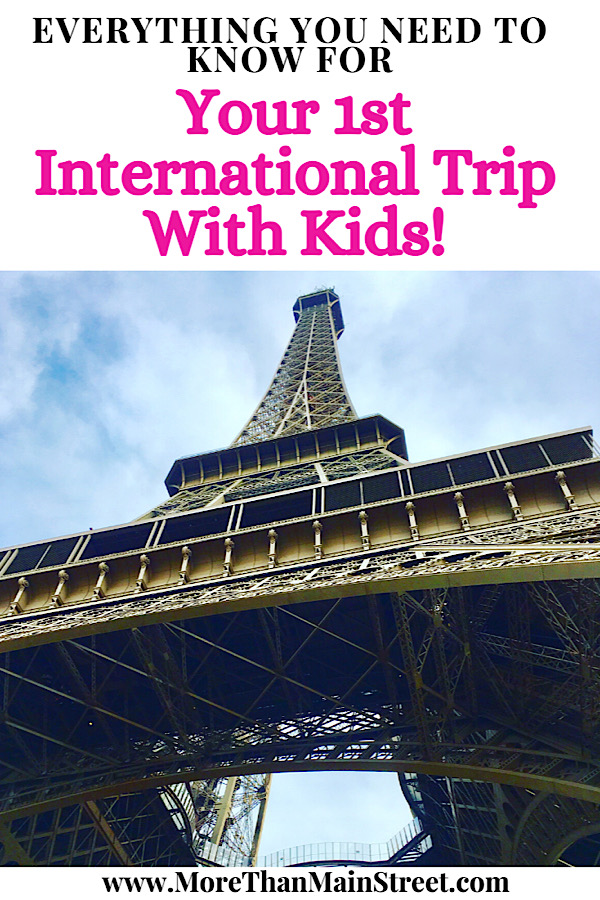 Best Tips for First Time International Travel with Children
I've put together some of my best travel tips for traveling abroad for the first time with your family. No need to be nervous, you've got this!
1. Be prepared.
Documentation – Make sure you have the proper documentation, passports, and immunizations. You've spent all this time travel planning, don't let the basics slip you up. Check your passport expiration date- some countries require that it not expire within three months of your travel dates. Make copies of your passports: one to carry with you and one to leave at home. I also take photos on my phone as a backup!
Traveling solo with kids? Make sure to check first with the country you are traveling to and find out what the requirements are for children traveling without both parents. Often a notarized letter of child travel consent is required.
Necessary baby equipment & travel gear for kids – Consider what gear you need for your children. Strollers, baby carriers, car seats?
PRO TIP: Traveling and flying with babies can be a challenge, but it's totally doable! My best advice…give yourself extra time to work around your baby's schedule.
Transportation – Plan ahead of time for your transportation needs. How are you planning to get around? Can you prearrange pick up from the airport? Do you need to bring car seats with you? Make sure car seats are approved for airplanes if you want to use them on your flight.
Accommodations – Choose accommodations that work for your family. Traveling with kids is so much easier when you can easily feed, bathe, and accommodate your children's needs. Whether you need an extra room so your little one gets that much needed nap, a kitchen to make your own meals, or you feel better having a washer and dryer nearby…do what works for you and your family!
Pack Less – Try not to overpack. No doubt, you will already have "extras" for international travel with children. But lugging around kids plus tons of luggage is just no fun. Trust me on this one.
If you do not travel carry on only, then pack at least one set of clothes per person in your carry on. You don't want to get stuck without any clothes in the case your luggage is delayed.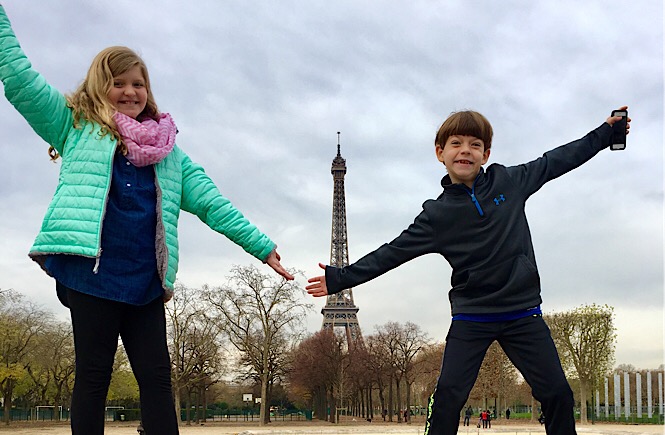 2. Prepare your children.
International travel with children prep – Let children know a little about where you're going, what you'll be doing, and what will be really different from home. Explain if you're going to have a really long layover, or if it might rain the entire week, or if there may be no Wi-Fi (horrors).
Teach them about jet lag and the time change if there is one.
Let them know what to expect. Be honest and real with your kids. Try to involve kids in the planning process. Give them some background and let them choose an activity or destination. It's educational and makes them feel invested in the trip!
Prepare them that Mom and Dad are in an unfamiliar country too. Explain to them that you are learning new things too. Ask your children to be patient with you while you are figuring out new things like directions, where to eat, or how to navigate public transportation.
PRO TIP: Safety should always be a mandatory conversation with your children whether you're going to Disney or Africa!!
3. Don't overplan.
I know you want to do #allthethings! We all do. But be practical.
I typically like to plan one main place to go, or attraction, per day and have a few ideas/options for the rest of the day. This way you're able to be spontaneous but efficient. Map things out ahead of time and see what is within walking distance of where you are staying or the attraction you are visiting.
PRO TIP: Look up parks, green space, or playgrounds near main attractions. This is a great way to hit major tourist attractions and allow children the time to get some energy out in an appropriate way!
4. Don't have too high of expectations.
There is always more to do than there is time for. More often than not, you will get thrown some sort of curve ball while traveling. Go with the flow. Prioritize your list of must-do's and be flexible with the rest.
You always can use a reason to go back again one day!
BONUS TIP… Try using our family favorite: The Travel Pledge!
5. Choose your destination carefully.
What are the best places to travel internationally?
Well. That really depends.
I like to recommend traveling somewhere "easy" for first time international travel. First, I recommend doing a fair amount of travel within your own country. Next, consider traveling to countries that speak your same language or are not too far out of your own time zone. Then, choose somewhere you and your family are really excited about. Finally, book that trip and have fun!!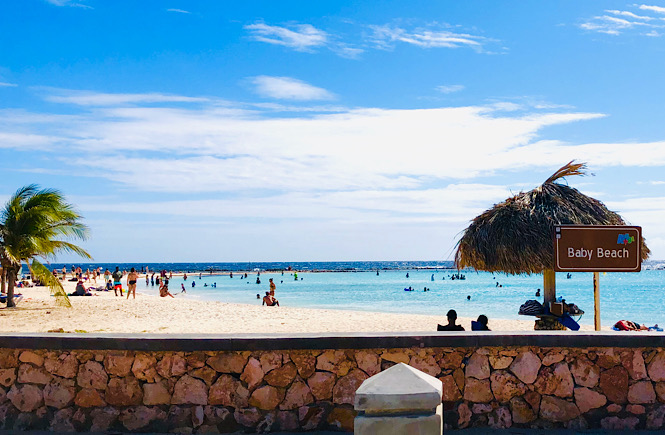 Some of our best international travel destinations for family have been:
More important things to take into consideration before travelling internationally for the first time:
Consider travel insurance. Peace of mind is worth it. Here are some helpful tips on choosing the best travel insurance.
Consider food options. Eating local foods is an awesome way to experience new cultures but we all know kids can be quite picky. Choose destinations that can accommodate you and your children's dietary needs.
Read my tips on traveling with food allergies!
Bring snacks!! Do not forget this very important travel essential! Snacks have saved us a meltdown many times!
Plan for entertainment – Prepare in advance and bring plenty of travel games for kids! Not only do you need to plan for things for little ones to do on a flight, but also during waits at restaurants, to get into popular attractions, and during down time in your accommodations. Entertainment doesn't have to be big and bulky either! My kids of course enjoy screen time, movies, and YouTube…but they also love sticker books, coloring books, and travel games that don't take up too much room.
Check the CDC website prior to booking. Find out what health issues, if any, are listed for the country to where you are traveling with kids.
Medications: Bring any prescription medicines, take them in your carry on bag in their original containers, and check with your pharmacist to make sure there aren't any issues traveling with that specific medicine.
Make every attempt to stay healthy! Wash hands often, use hand sanitizer when necessary, stay hydrated, and try to stick to a healthy (ish) diet.
Packing essentials that we don't leave home without:
Wipes – I wipe down seatbelts, tray tables, and even seats on the airplane!
Tylenol, Motrin, and Benadryl
Dramamine if necessary
Other medical needs (epi pens, etc.)
A Ziploc bag – I never travel without one…for that tooth that falls out, the earrings they just can't wear any longer, or the lollipop trash…you just never know when you'll need one!!
So do you feel ready for your big adventure?
The best way to feel confident in family travel anywhere is to be as prepared as possible!
What are your best tips for international travel with kids? Let me know in the comments below!