Traveling with Food Allergies & Sensitivities
I am an allergy mom.
So traveling with food allergies is personal topic for me. In fact, it affects our entire family. We are always aware of it, and it comes into play in decision making all the time.
According to FARE (Food Allergy Research & Education) up to 15 million Americans have some type of food allergy. Their website is a wealth of information whether you are newly diagnosed or just looking for more information. Traveling with food allergies and sensitivities can be tricky, but it's totally doable!
Here are some of the tips and tricks from a few fellow travelers on traveling with food allergies.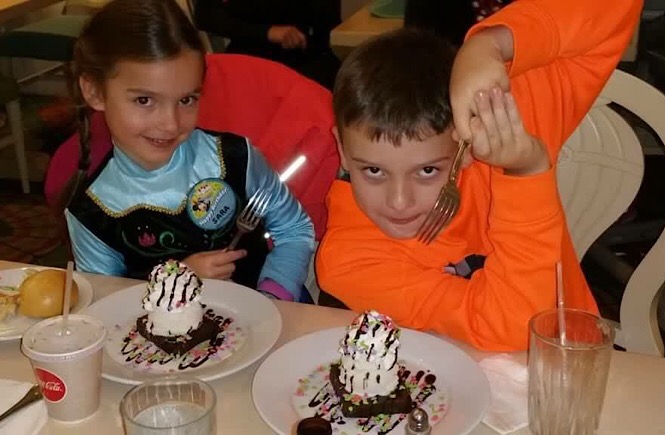 Amanda at VeraVise Outdoor Living shares her tips on how to navigate traveling with her two food allergy kids:
Two of my children have food allergies. My oldest son is allergic to peanuts, tree nuts, and coconut. Coconut is the toughest because it is rare to be allergic to coconut and it is not on the top 8 allergen list. This makes travel or eating out a challenge at times, but these tips have helped us to navigate the challenge and still enjoy good food on the road.
First, research, research, research!
As much as I'd like to be more spontaneous for dinner, I've learned it's best to have a plan when it comes to our dining choices. I try to have at least two or three options in any given area when traveling.
Secondly, calling ahead is a must.
Generally within the first 30 seconds of the phone call, I can determine whether we can eat at a given restaurant. It's usally obvious whether a restaurant has any policies at all in place or whether they really don't care.
Finally, my best advice is to go with your gut!
After years of dealing with people and restaurants, I've learned that they either care or they don't. If there isn't an immediate impression that they care, I'm not going to force it. If it is a real challenge to get an answer or assistance, why would I even trust the kitchen? More establishments should recognize the untapped market of food allergy families. If you show concern for my kid's needs, then I will not only be loyal, I will be your biggest cheerleader!
Follow Amanda on VeraVise Outdoor Living or on Facebook or Instagram.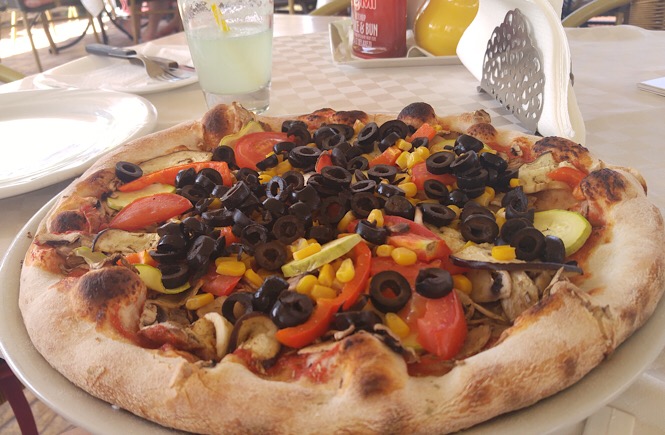 Cris from LooknWalk shares her tips about traveling as a vegan due to lactose intolerance:
I found out about my "issues with milk" many years ago when my mother told me I couldn't "hold down" cow's milk as a baby. Being misdiagnosed then – the doctors kept telling her just to add more tea to the milk – I kept eating milk and cheese through the years. I thought being bloated and passing wind (sorry, TMI) was "normal" after eating dairy. I was lucky though because small amounts of lactose wasn't really doing me any harm but larger quantities would.
This summer, after overdoing it with feta (and other cheeses) during my trip to Greece and continuing the same pattern at home, I've decided to go vegan. I have been vegetarian for 10+ years but my attempts at veganism lasted two years when I tried before.
It is incredibly hard to travel as a vegan, especially in Central Europe, which has a diet based on meat and cheese. I find it easy to just head to the first Italian or Greek place I see anywhere, as there will always be some vegan options (or chefs willing to skip cheese for you). I know both cuisines very well and know what to order. In general though, before I leave I look at the traditional foods that are vegan and write them down. And I use the Happy Cow site and app (albeit it failed miserable in Hungary and Romania).
I quickly find out that servers confuse vegetarian and veganism. One morning in Budapest, I asked for vegan options and was offered mozzarella. No matter where you go, learn to say "no dairy" and if needed break it down (no milk, no cheese, no butter, etc.). Kefir, by the way is totally fine and so is yogurt.
It is my choice to be vegan. If you have lactose intolerance, you can eat yogurt, kefir, and even small amounts of cheese and milk (just try to figure out how much you can tolerate). You can also eat eggs, fish, seafood, and meat if you wish.
Follow Cris and her travels on LooknWalk or on Facebook and Instagram.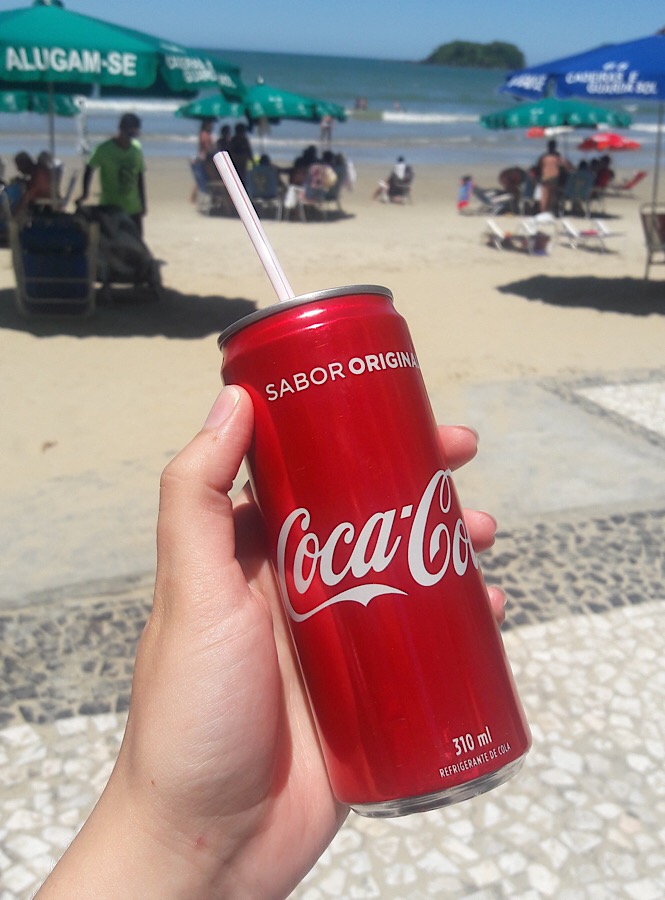 Isadora from World by Isa explains how she often copes with her food allergy and sensitivities:
My case is a bit more complicated, as besides my allergy to pork and food coloring (which prevents me from eating pork meat or colorful things like Fanta or artificial juices) I also have a very sensitive stomach. I can't eat anything too strong or too "different", which is a shame since I like to try new foods. So unfortunately, when I go abroad, I'm usually forced to avoid traditional local foods.
What I do, most of the time, is try to stick to pizza, pasta, soups, and other mainstream dishes. I also avoid salads, and anything that is not boiled. Another thing that helps me a lot, surprisingly, since it is super unhealthy and I basically never drink it at home, is Coke. As we all know, Coke, helps to digest everything, so I drink it very often when traveling, no matter what I just ate. I feel like it helps my stomach to process everything.
Follow Isadora on World by Isa or on Instagram or Twitter.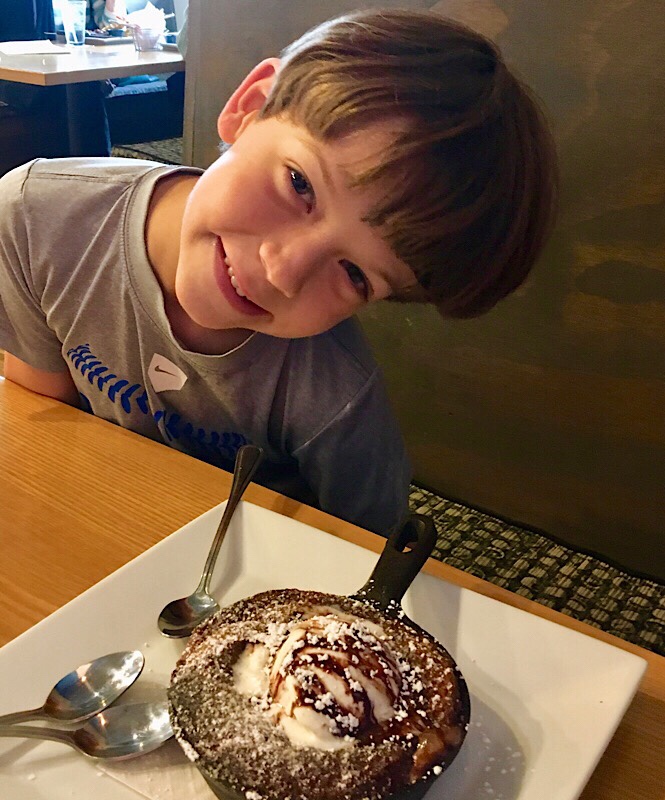 My Tips on Traveling with Food Allergies:
My son is allergic to peanuts and tree nuts. We've developed a few tried and true practices to keep him safe while traveling.
Flying
The doctors advised that he shouldn't ingest or touch any peanut or tree nut products. Well…although times have changed, some airlines still serve peanuts and people can still bring their own snacks on board the airplane too. So our number one rule is to bring some Clorox wipes and clean the seat belt, tray table, arm rest and any other surface where he will be sitting. This may seem extreme, but after a minor scare, we always go by the "better to be safe than sorry" motto. You can also call some airlines ahead of time and request a buy free flight.
Snacks
If possible, carry safe snacks, treats, or candy with you. This way, when we find ourselves on a plane that has no safe food items or stop by a donut shop that my son can't eat at, I have a little treat for him too.
Eating out
We typically know some safe foods my son can almost always eat, but we always ask our server to let the kitchen know of his allergy. Like Amanda said above, you can generally tell right away if a restaurant has allergy guidelines in place. We also typically skip most baked goods and desserts; they are often made on the same equipment as items containing peanuts or tree nuts. We have found a lot of ice cream shops are willing to open a new container of ice cream and get a clean or new scoop for his treat- Score!!
Be Prepared!
When we traveled internationally, I made a card before we left home (in the other language) explaining his allergy- I also used the google translate app to communicate when necessary. (Read more of my tips on traveling internationally with kids HERE.) My aunt is allergic to shellfish to the extreme she can't even eat food out of the same fryer that shellfish have been in. She uses these preprinted cards to give to the kitchen in restaurants when she eats out.
Have an allergy plan in place and make sure you're 100% comfortable with it. We never leave home without chewable Benadryl and my sons Epi-pens. If in doubt, skip it, it's not worth the risk!
Food allergies are so common these days. I know all food allergies and sensitivities are different. Everyone has a special set of rules with how they handle their specific situation. But whatever you do to keep you or your loved one safe…don't let it hinder your ability to travel.
Traveling with food allergies and sensitivities is possible!! Just go and see the world! But be safe!
Do you or a loved one have a food allergy? What tips do you have about traveling with food allergies? Let me know what y'all think!
Save & Pin for Later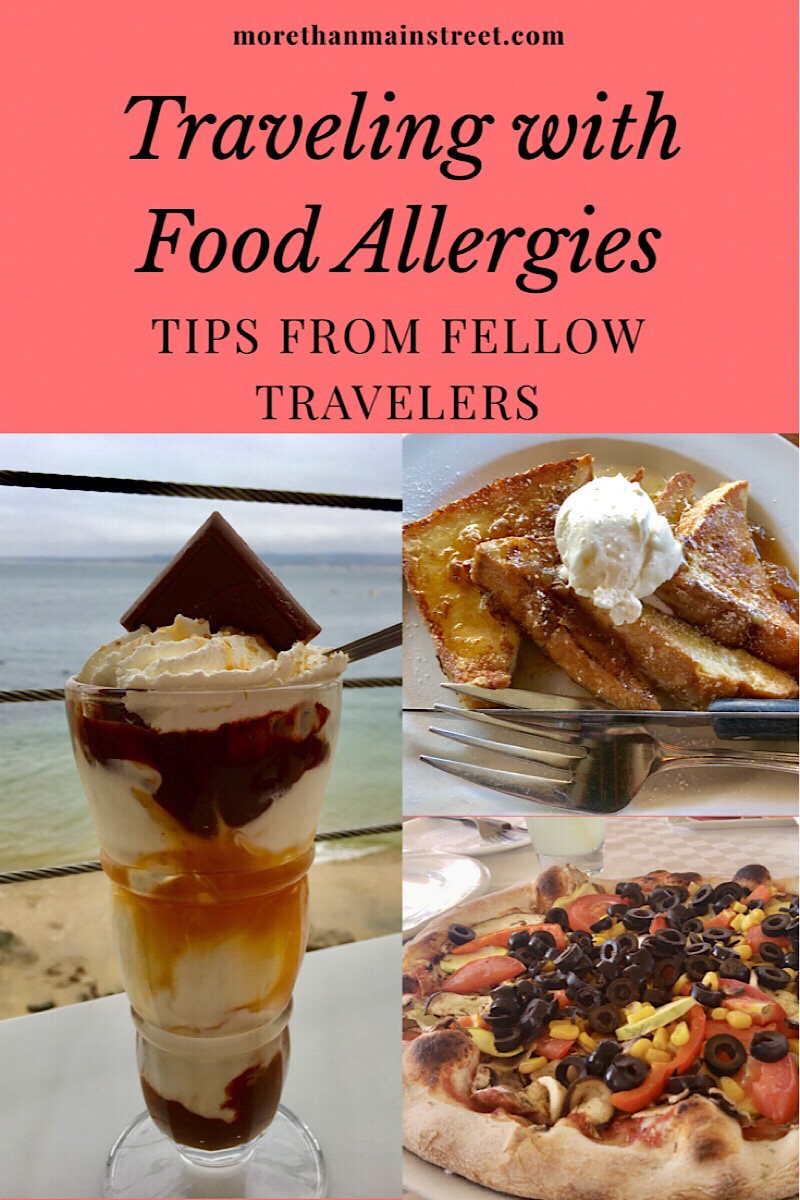 Linking up with Two Traveling Texas…Be sure to check them out~!