The Best Travel Partner Quotes
Who is your travel partner?
Whether it's your husband, girlfriend, BFF, mom, child, or even pup, we all have our favorite travel buddy! You definitely get to know someone in a whole new light when you travel together. Finding someone you love traveling with is truly a special thing!
Let your travel partner know you're thinking about them and your next adventure together – share a fun quote with them!
Feel free to copy/ paste, screen shot, pin, or even share on social media these travel partner quotes. (Please just tag me if you share on social media! It would be oh so appreciated!)
Words have a wonderful way of inspiring. I have loved quotes since I was in middle school. There is power in the images they conjure up, the dreams they can create, and the way the make your heart beat faster.
Want more travel inspo? Check out these adventure inspiring travel movies and books!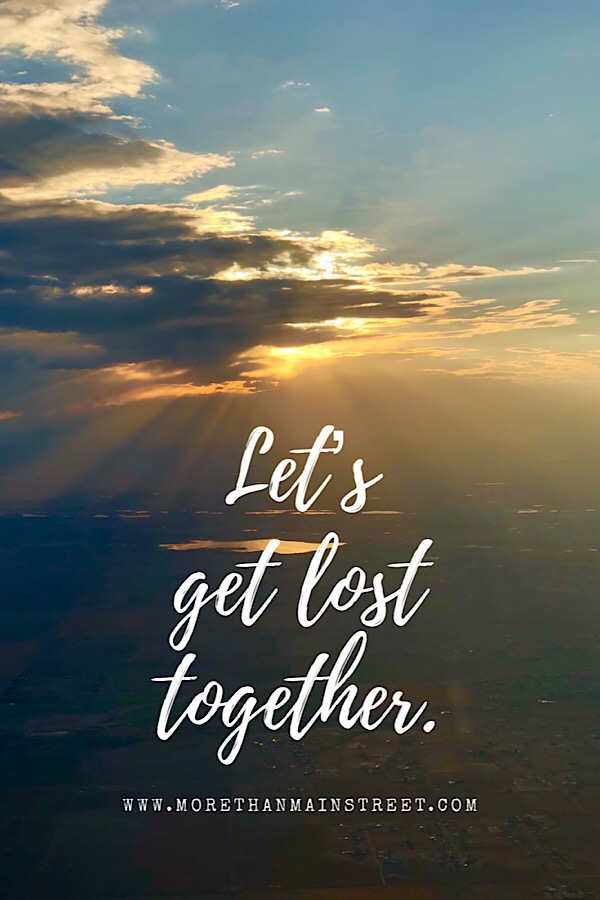 "Fill your life with adventures, not things. Have stories to tell, not stuff to show."
"You and me together can do anything." Dave Matthews Band
"Life is either a daring adventure or nothing at all." -Helen Keller
"If happiness is the goal- and it should be, then adventure should be top priority." Richard Branson
"What we fear doing most is usually what we most need to do." Timothy Ferriss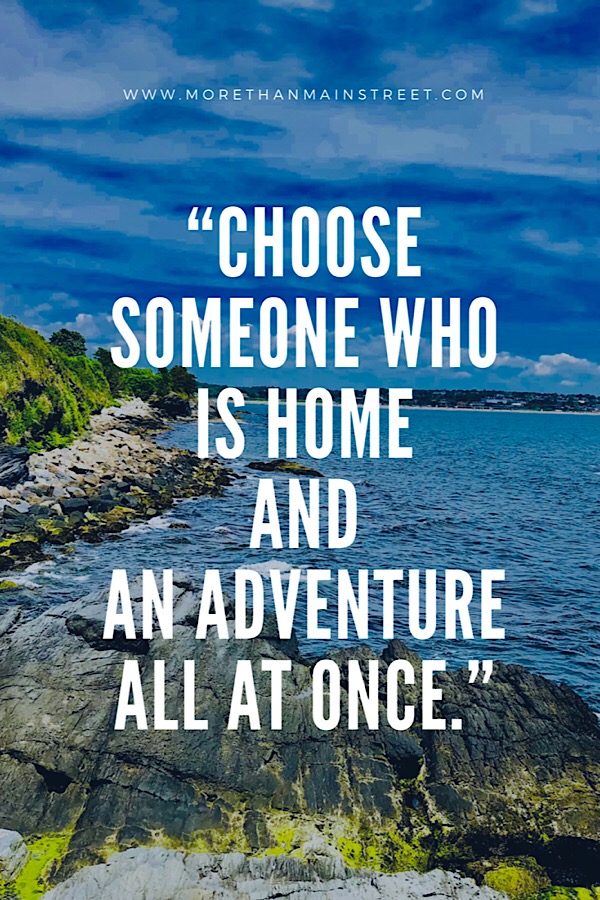 "Turns out not where but who you're with that really matters." Dave Matthews Band
"I do believe it is time for another adventure."
"Jobs fill your pocket, but adventures fill your soul." -Jamie Lyn Beatty
"Surround yourself with people who make you hungry for life, touch your heart, and nourish your soul."
"The journey, not the arrival matters." T.S. Elliot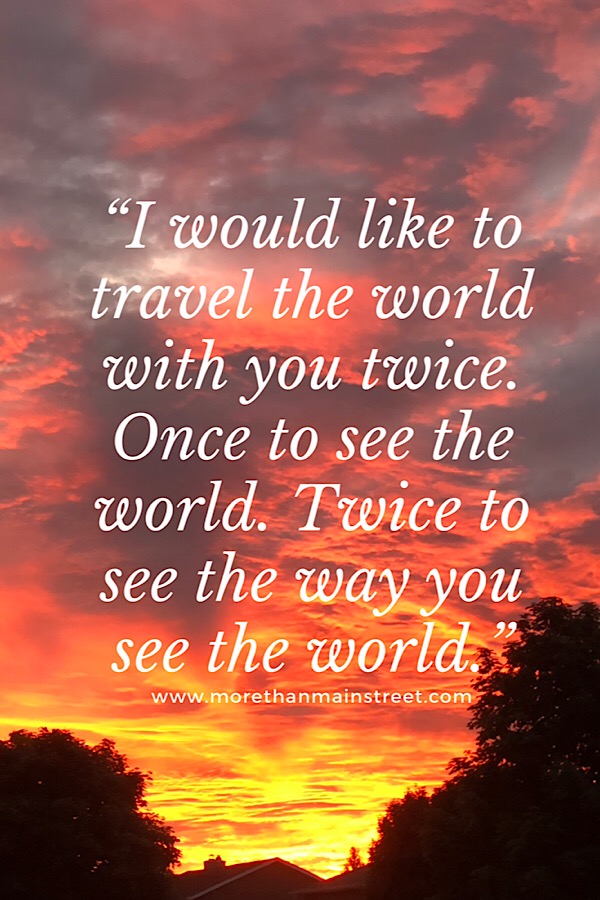 "What we find in a soulmate is not something wild to tame, but something wild to run with." Robert Brautt
"Never go on trips with anyone you do not love." Ernest Hemingway
"Respond to every call that excites your spirit." -Rumi
"Remember that happiness is a way of travel- not a destination." Roy A. Goodman
"Better to see something once than to hear about it a thousand times."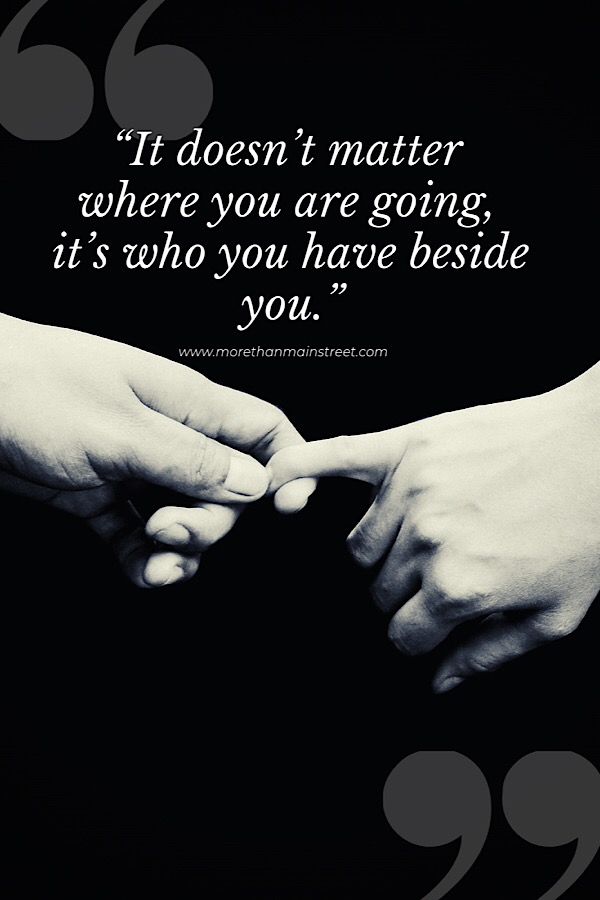 "Travel sparks our imagination, feeds our curiosity, and reminds us how much we all have in common." Deborah Lloyd
I am not the same having seen the moon shine on the other side of the world." Mary Anne Radmacher
"A journey is best measured in friends, rather than miles." -Tim Cahill
"Life is short and the world is wide." Oscar Wilde
"Travel- the only thing you can buy that makes you richer."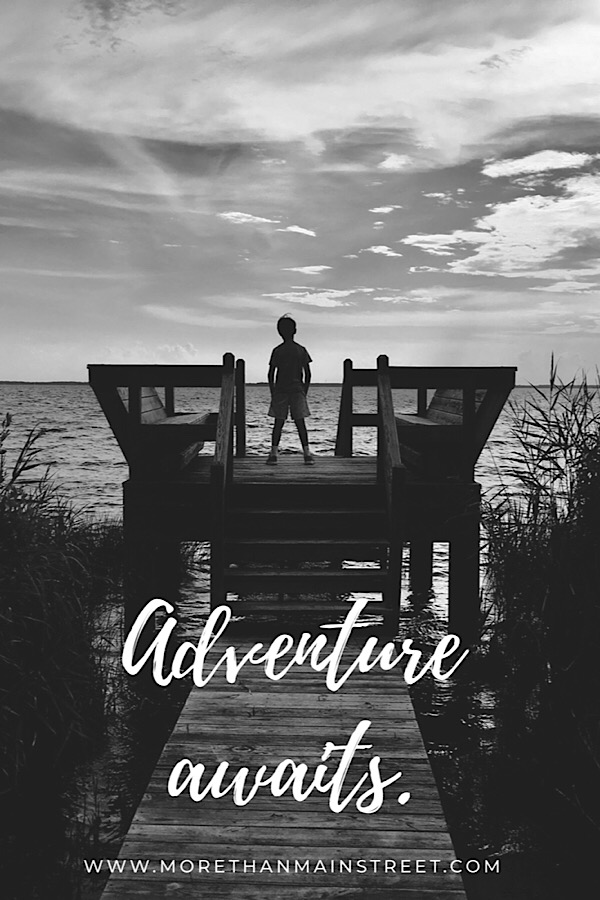 "The fastest way to grow old is to lose interest in the world around you." Roarloud.net
"The world is a book, and those who do not travel read only a page." Saint Augustine
"Every adventure is worthwhile." -Amelia Earhart
"We are all travelers in the wilderness of this world, and the best we can find in our travels is an honest friend." Robert Louis Stevenson
"Exploration is really the essence of the human spirit." Frank Borman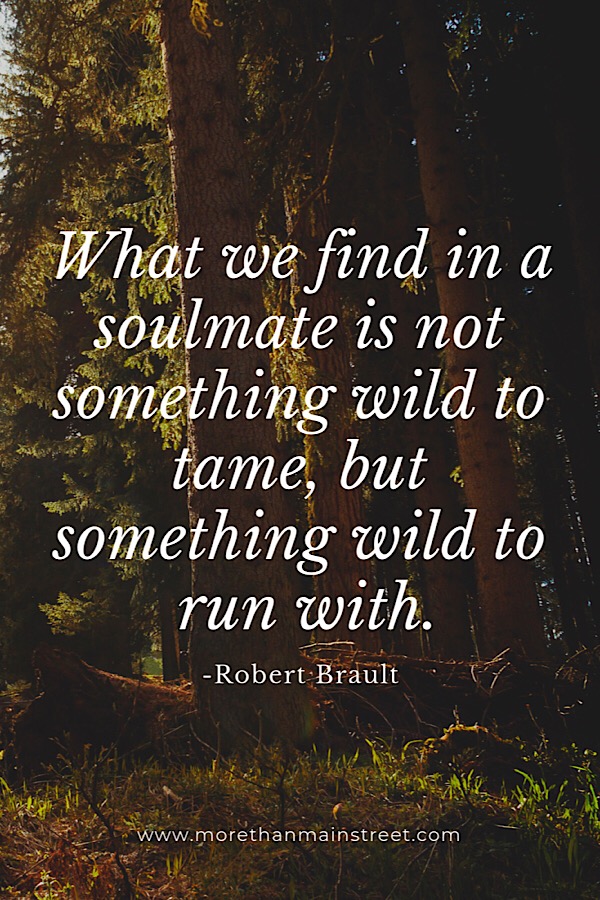 "You don't even know where I'm going. I don't care. I'd like to go anywhere." John Steinbeck
"A ship in the harbour is safe, but that is not what ships are built for." John A. Shedd
"A good traveler has no fixed plans, and is not intent on arriving." -Lao Tzu
"You only live once, but if you do it right, once is enough." Mae West
"Don't cry because it's over, smile because it happened." Dr. Seuess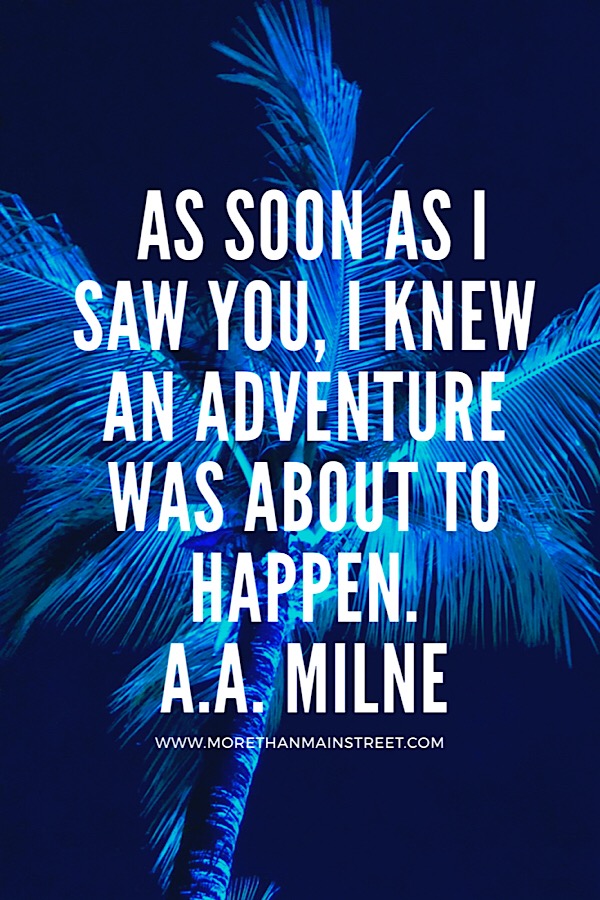 "People forget years and remember moments." Ann Beattie
Want More Travel Inspiration?
Quotes are my jam and I'm guessing you kinda like them too. And traveling makes me oh so happy. But the reality is that we can't travel all the time. So… travel quotes and dreaming of our next adventure fuels my wanderlust on the daily.
Can't get enough quotes? Check out this awesome collection of family travel quotes!
What about you? Where are you dreaming of next?
Maybe some R&R in Aruba?
What about a weekend getaway to Nashville, Tennessee?
Or a street art tour in Portland, Oregon?
Anyway you cut it quotes are always a great source of inspiration. If you find yourself eyeing your friends' social media feeds with a little touch of jealousy or FOMO, read my list of 52 Everyday Adventures for some ways to get out and explore today!
Are you a quote lover too? Leave me your favorite quote in the comments below!