FUN THINGS TO DO IN NASHVILLE'S 12 SOUTH NEIGHBORHOOD
What do you think of when you think Nashville, Tennessee?
Country music right?
Well…I know that Nashville, Tennessee is known for the Honky Tonk's on Broadway, The Grand Ole Opry, and music in general. But, just a few miles away from downtown is Nashville's 12 South neighborhood. And while there are tons of fun things to do in Nashville, 12 South should absolutely be a part of your itinerary too! Most well known for it's walkability and the "I Believe in Nashville" mural, there are some really great things going on in 12 South.
This guide to 12 South Neighborhood Nashville contains affiliate links which means I could earn a small commission, if you make a purchase, at no additional cost to you. As an Amazon Associate, I earn from qualifying purchases. For more information, read my full Disclosure HERE. Thank you for supporting More than Main Street!
Best Street Art in the 12 South Neighborhood Nashville
Street art is becoming more and more popular these days as an actual tourist destination. I mean, you can actually search the murals on google maps a lot of the time! Who can resist taking photos with these fun wall murals??
I sure can't!
The most well known of the murals is probably the "I believe in Nashville" mural, but the Draper James blue and white stripes and the rainbow "Nashville" murals are pretty popular as well. There is a beautiful floral wall nearby as well that we missed on this visit. Next time!
Where to Shop in Nashville's 12 South Neighborhood
There are a bunch of really cute shops in 12 South: White's Mercantile, Hero Boutique, and my favorite Draper James. Although this little boutique is a little pricey, I still thoroughly enjoyed this super southern themed store owned by Reese Witherspoon. They even offer you sweet tea when you walk in! As southern as southern gets y'all! (Side note- they have a lovely little sitting area for kids and husbands and were happy to provide the wifi password for bored little ones so I could peruse in peace.)
Where to Eat in the 12 South Neighborhood in Nashville
There's a multitude of places to get a treat or bite to eat in the area!
My husband picked up breakfast for us one morning from the Frothy Monkey and it was awesome! Obviously we aren't the only ones who think so either. This place was busy!  But the coffee and pastries were on point (the cinnamon roll was our favorite!) They use local ingredients and are actually open for breakfast, lunch, and dinner.
Just OMG! These doughnuts were ridiculously good. We sampled the vanilla cream, King Kong (maple and bacon), chocolate cherry, and boston crème. We all agreed that the King Kong was the best overall. (Side note- they have paleo and vegan options!)
I know, I know…this is not just in Nashville. This was however, the first time we had visited a Sprinkles Cupcakes ATM. That's right, if you're like us and had not yet experienced this amazingly fun novelty…well then you must check them out and go to one ASAP! The little store has an ATM outside that you can order from and a minute or two later, voila…your cupcakes appear in the window. If you have children, you should go! If you don't have children and just like cupcakes or cookies, you should go!
See that smile?? It's worth every penny!
We thoroughly enjoyed Edley's BBQ…my pulled pork tacos were the bomb!! But the absolute favorite was the grit casserole…who knew?!? This is a counter service type restaurant…the line was long but moved fast. Great for kids and families who don't want to wait an hour at the more popular restaurants.
A very popular spot worth a mention although we did not go (due to the fact the lines were crazy long) is Jeni's ice cream! We've been in Charlotte, NC and are huge fans!
Where to Stay in 12 South Neighborhood?
We also happened to stay in the most amazing rental house within walking distance of 12 South!! It was cheaper than all the downtown hotels, we had more space than we knew what to do with and it was only a $10 Uber ride to downtown…sounds ideal right?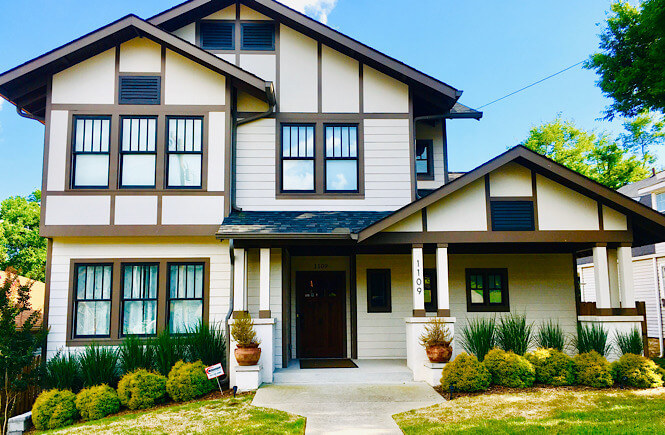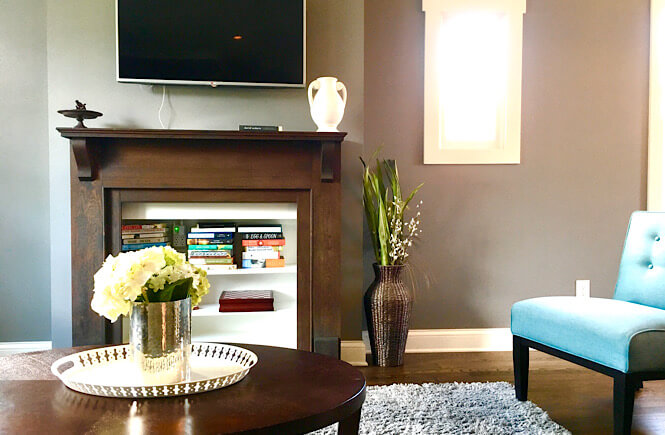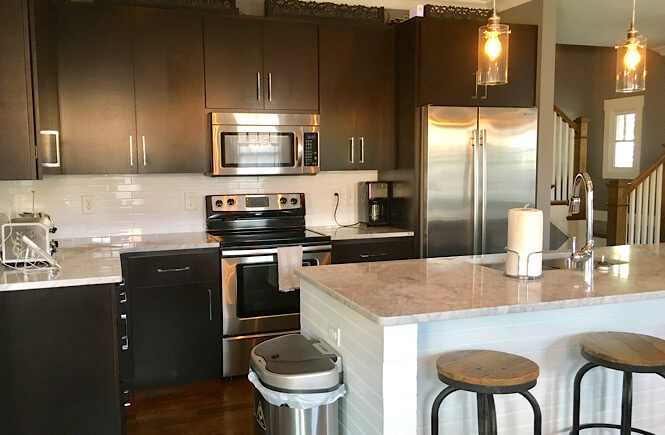 Is this not the cutest house ever? We can't say enough good things about it!
Check out current prices of this rental in 12 South on Homeaway!
Should You Visit Nashville, Tennessee?
That's a big fat HECK YEAH!!
We loved every minute of our visit to Nashville, Tennessee! It's a really fun destination for families or couples regardless if you're a fan of country music! There's so much more to Nashville!
Have you ever been? Let me know what y'all think!
Save & Pin this guide to 12 South Neighborhood Nashville for Later