Asheville North Carolina with Kids!
Need some help deciding the best things to do in Asheville NC with kids? Don't worry…we got you covered!
Nestled in the beautiful Blue Ridge Mountains, Asheville NC is a vibrant city full of art, history, and architecture. There's no shortage of things to do outside or indoors, ranging from nearby hiking, biking, art galleries, breweries, leaf peeping, history tours, good food and more! You can find any amenity you could wish for, but also get that small town feel.
But is Asheville NC kid friendly?
Simple answer: YES! You will easily find a ton of fun things to do in Asheville NC with kids and for the entire family!
This week, my friend Jocelyn from lewisfamcoast2coast has helped me to come up with the top 10 best things to do in Asheville NC for families. Asheville is one of those cities you will easily fall in love with and want to return to time and time again.
Asheville is the perfect weekend trip in NC. Road tripping through North Carolina? Be sure to check out these other awesome cities to include on your NC road trip!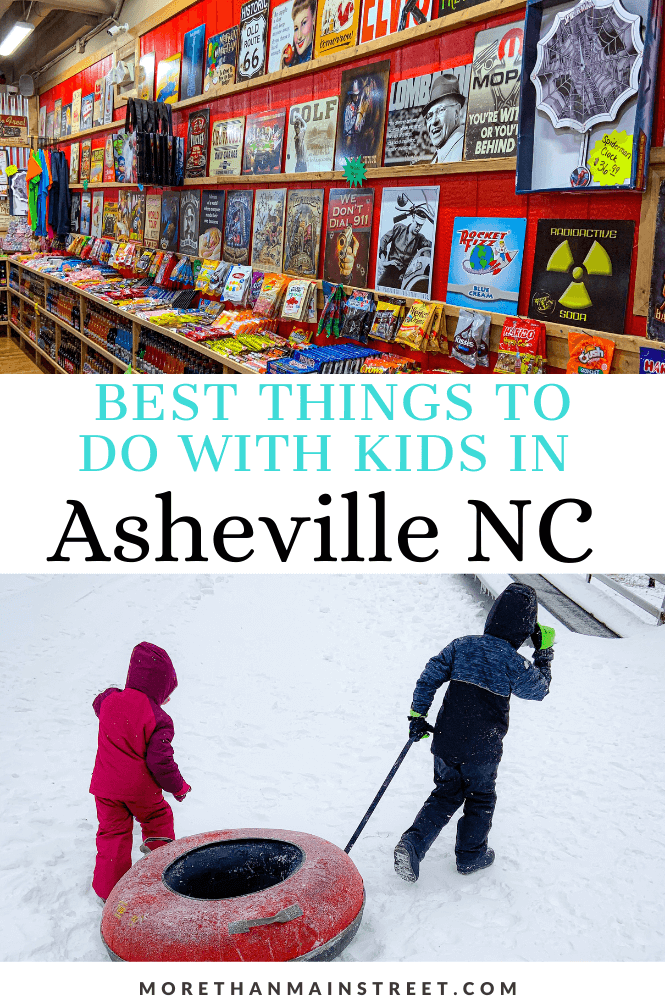 This post contains affiliate links which means I could earn a small commission, if you make a purchase, at no additional cost to you. As an Amazon Associate, I earn from qualifying purchases. For more information, read my full Disclosure HERE.
Top 10 Things to Do in Asheville NC with Kids
To start, just wander around downtown. Find yourself a parking spot and take to the streets! Downtown Asheville is perfect for walking. You're bound to find at least one place you'll want to pop into and look around. Once you've seen everything you want to see downtown, start exploring the rest of kid friendly Asheville!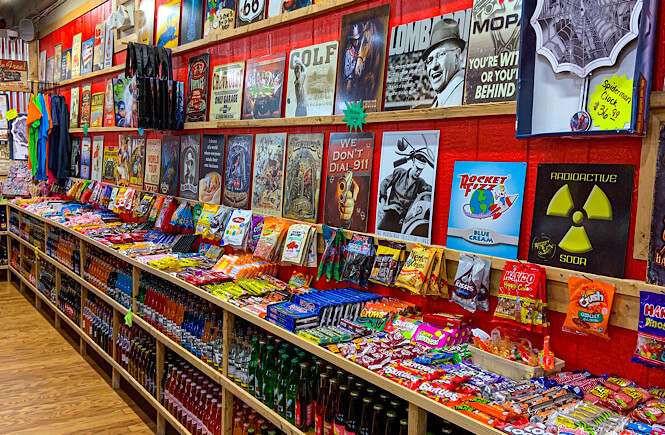 Here are our top 10 picks for the best things to do in Asheville NC with kids:
1. Rocket Fizz
If you're looking for a treat, and a unique experience, this store is too fun to pass up! Inside you'll find almost any candy you can imagine. Think salt water taffy and licorice ropes along side vintage sweets like caramels and lemon drops. Plus, you'll be overwhelmed with the amount of soda pop choices lining the walls. Choose between classics like Old Fashioned Root Beer or Cream Soda, or branch out (if you're brave enough) and try a flavor like Bacon, Ranch Dressing, or even Dirt! You'll get a kick out of the crazy variety and have fun deciding which you'll drink.
Our entire family went berserk here, and acted well, like kids in a candy store!
Rocket Fizz– 21 Battery Park Ave Suite 102, Asheville, NC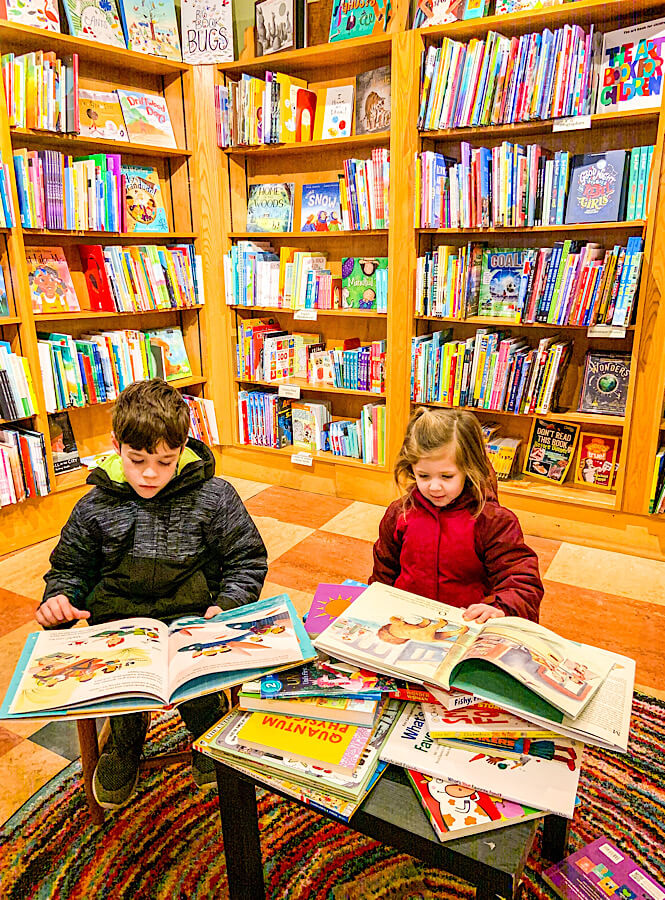 2. Malaprop's Bookstore
This small, locally owned bookstore is a perfect spot to get out of the sun, rain, or snow, and take a break while walking around downtown. Started in 1982, this bookstore was founded for the purpose of spreading love for reading and writing. Filled with books ranging from new releases to classics, the whole family will find something to take home.
The children's area is cozy, inviting, and designed with kids in mind. Let your little ones grab a book and turn the pages while you peruse the shelves. Grab a bite at the cafe, or take a drink with you when you leave. But it will be hard to pull everyone away from this quaint atmosphere!
Malaprop's Bookstore: 55 Haywood St. Asheville, NC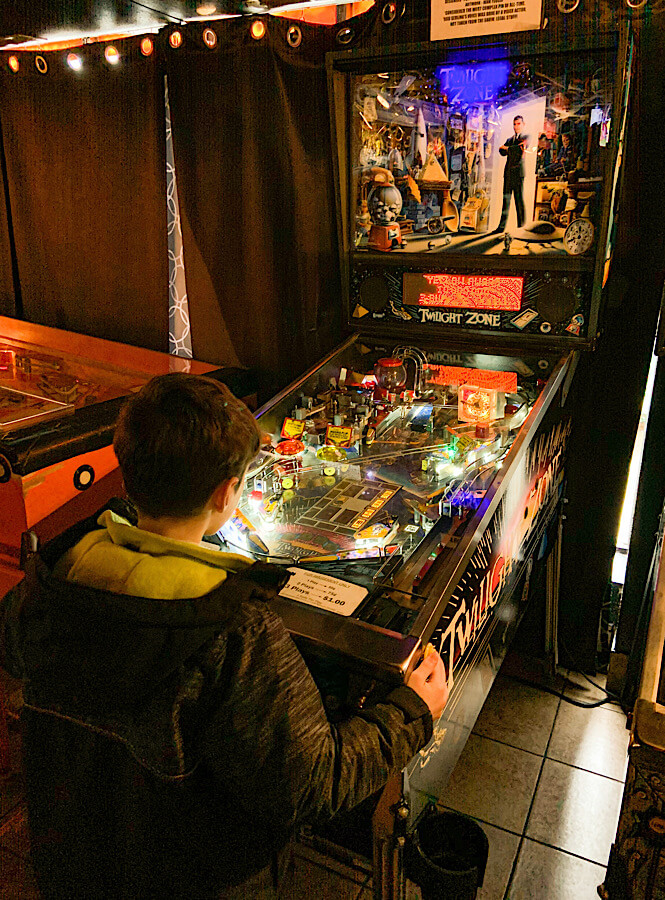 3. Asheville Pinball Museum
Probably one of our favorite Asheville kids activities (for kids and adults alike!) is hanging out at the Pinball Museum. With over 75 classic pinball and video game machines, this place will transport you back in time. Young and old will have fun trying to beat scores and trying out each machine.
Our kids had never seen a pinball machine before, but they caught on quickly and decided we need one at home. It does get a little overwhelming after a while, with the noise and close quarters, and we found ourselves ready to leave after about an hour and a half. Keep it in mind that it does get pretty loud with all of the machines going, and the place is dimly lit.
Those with sensory issues may struggle here.
Pro Tip: Call ahead to get on to the wait list. They have a limited capacity, and the arcade fills up fast! But while you're waiting, check out some of the other shops and eateries nearby. They will text or call when it's your turn to enter the arcade.
Asheville Pinball Museum: 1 Battle Square Ste 1b, Asheville, NC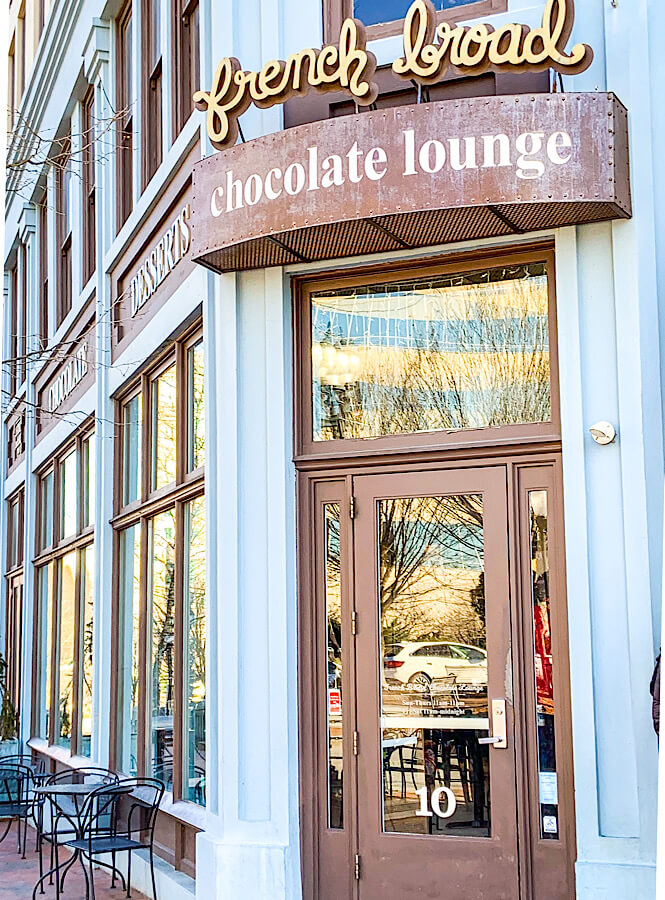 4. French Broad Chocolate Lounge
This is a must stop, and an extremely popular location, in Asheville! There is usually a line out the door of eager visitors. Once you step inside and order anything from the menu, you'll understand why! Locally made chocolates, treats, sweets, and desserts out of chocolate from nearby and around the World, it's a chocolate lovers paradise!
Choose between bonbons, truffles, caramels, chocolates, cookies, brownies, cakes, hot chocolate, and more. You'll leave with more than one, I promise. Eat in house or take your treat to go. We find it's easier with the kids to snag a table inside and enjoy our choices. We highly recommend the chocolate snickerdoodle cookie and the dark chocolate hot chocolate any time of the year! A visit to the French Broad Chocolate Lounge easily makes the list of best things to do in Asheville NC with kids- heck, you'll want to visit here even if you don't have the kids with you!
French Broad Chocolate: 10 S Pack Square, Asheville, NC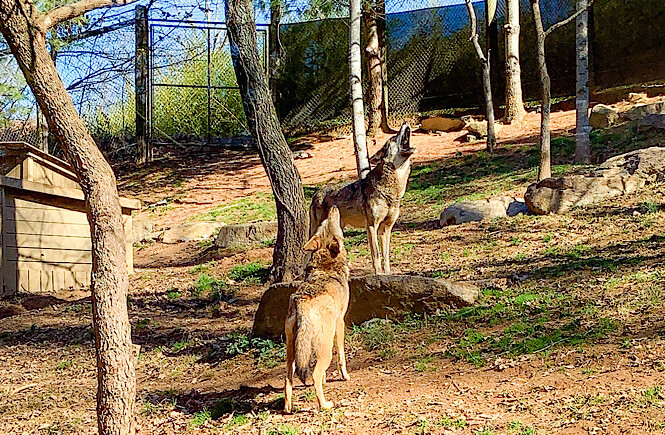 5. Western North Carolina Nature Center
With over 40 acres of park space, this zoological park houses 60 species of wildlife unique to the Asheville area. With interactive exhibits and trails, the kids will be able to see and learn about animals such as otters, black bears, grey and red wolves, and more. Let them get up close to the farm animals or hang around for a feeding demonstration with the otters (a personal favorite!). The walking paths are paved and stroller friendly, there is a multi-ability playground, and restrooms are available throughout the park.
The Western North Carolina Nature Center is really so much fun. We really think it's one of the best things for kids to do in Asheville. Plus, if you're lucky, you may even get a chance to hear the grey and red wolves howling to each other. So keep an ear open for them!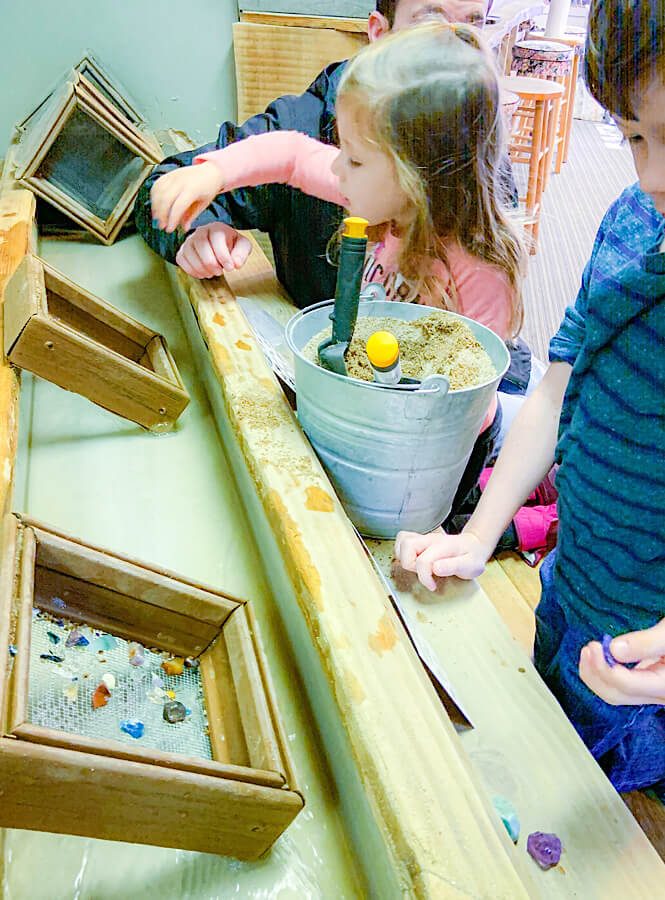 6. Asheville's Best Gem Mine
Step back in time and imagine yourselves as gold miners from the 1800s. Purchase a bucket of dirt, grab a pan, and settle in at the sluice. You'll be blown away by how many gems you'll find, and the kids will be excited to identify them on their complimentary rock ID card. With indoor and outdoor sluices, it's one of the perfect Asheville kids activities for any time of the year.
We purchased a $25 bucket to share between our two children, and they both left with a baggie full of gems. They found precious and semiprecious rocks and gemstones like emeralds, aquamarines, sapphires, beryl, and more. The staff were extremely friendly and helpful, and made sure the kids left knowing each piece they found.
Asheville's Best Gem Mine: 1997 Hendersonville Rd, Asheville, NC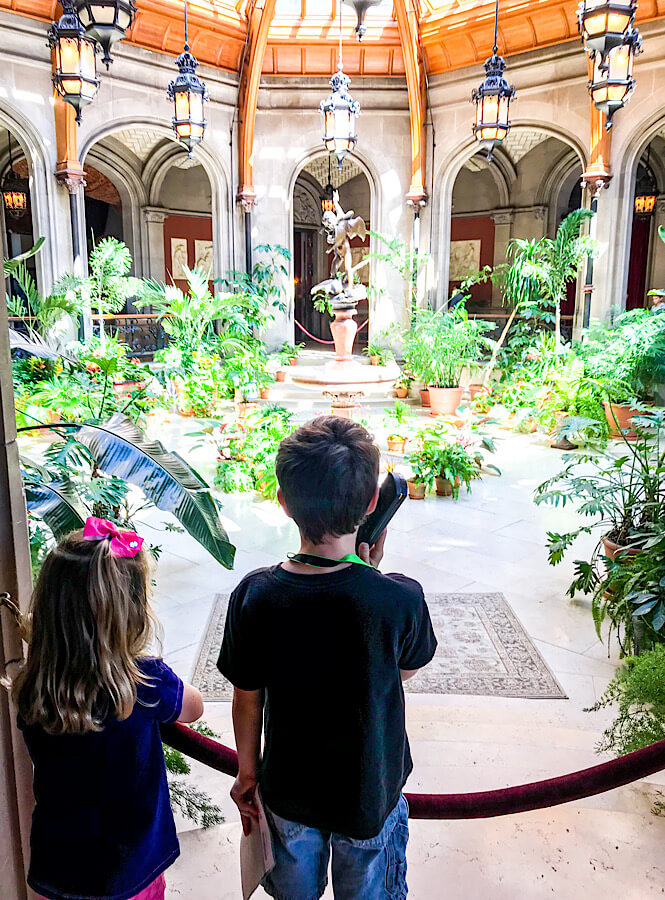 7. The Biltmore Estate
Built in 1895, this French Renaissance chateau emits elegance and charm. But don't let that deter you from visiting with the kids! The Biltmore has dozens of family, and kid, friendly activities across its 8,000 acre property and is absolutely one of the best things to do in North Carolina. Tour the house and learn more about the Vanderbilt family and history, visit the farmyard and playground, grab a souvenir from the Christmas Shoppe, and eat a bite from one of the many restaurants on property.
Pro Tip: Spend the extra money on the audio tours for the whole family! They are informative, entertaining, and help keep small learners interested as you explore the house.
Need more details? Read our helpful guide to visiting The Biltmore Estate with Kids!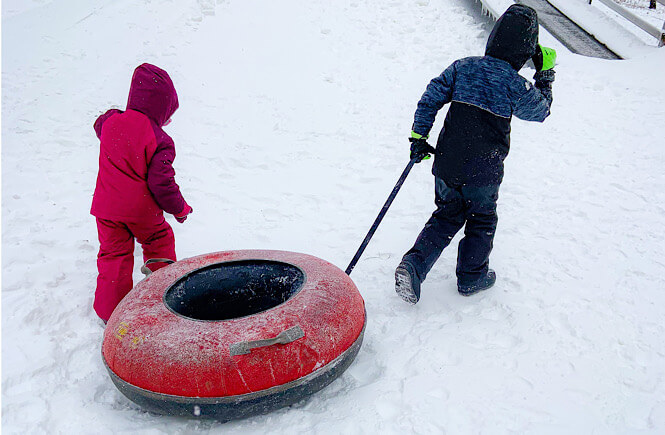 8. Zip n' Slip Snow Tubing
If you're looking for a fun wintery activity for the whole family, grab you snow gear and hit the tubing slopes! Zip n' Slip makes artificial snow throughout the season so you don't have to worry if the forecast shows sunny skies.
The kids will love sliding down the multiple lanes and riding the Magic Carpet back to the top of the hill. No tired feet from trudging through the snow, and if they need a break, grab a hot chocolate and relax by the bonfire until they are ready for more! Plan a birthday or holiday party for inside the Solarium, an indoor room with a fireplace and views of the tubing lanes. A wintery wonderland without having to go too far from home!
Pro Tip: We recommend bringing googles, or at least sunglasses, to help protect eyes from sun glare and also the artificial snow blasting onto the lanes.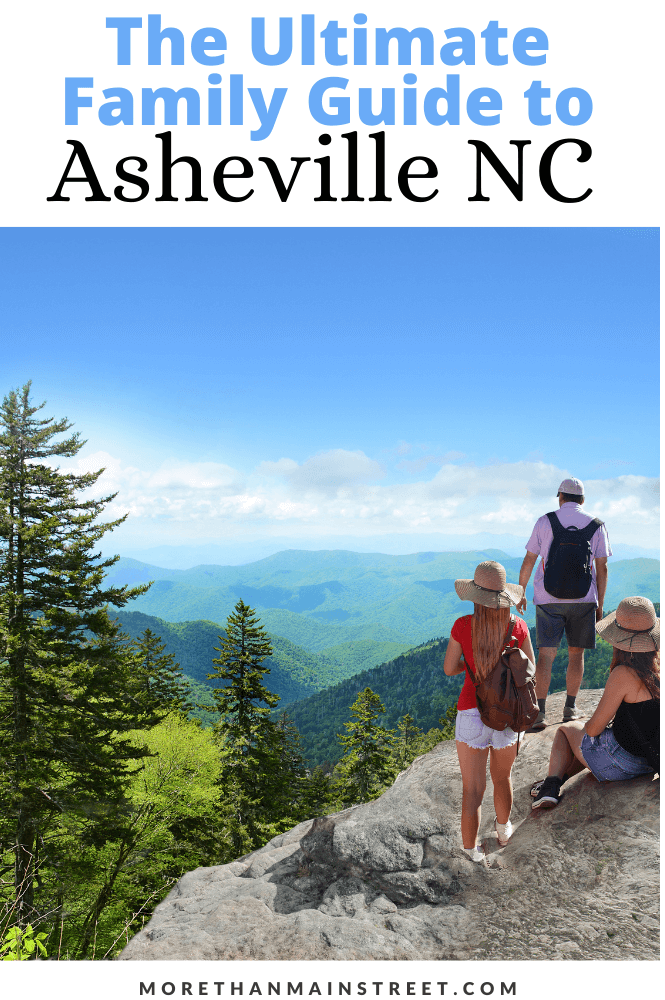 9. Hiking in Asheville
Western North Carolina is a great place to introduce the kids to hiking. There are a ton of kid friendly hikes in Asheville perfect for beginners. If you or your kiddos aren't quite ready for full on hikes, then make sure to check out at least one of the epic viewpoints from the Blue Ridge Parkway! Asheville is very popular during the fall for leaf peeping season, make sure to make your accommodation reservations as far in advance as possible!
Here are some great easy hikes for beginners in Asheville:
Catawba Falls
Craggy Pinacle
Chimney Rock State Park
Hooker Falls, High Falls, & Triple Falls in Dupont Forest State
Max Patch
Moore's Cove Falls
PS: Please don't forget to practice Leave No Trace principles so that we can all enjoy our beautiful state of North Carolina for many years to come!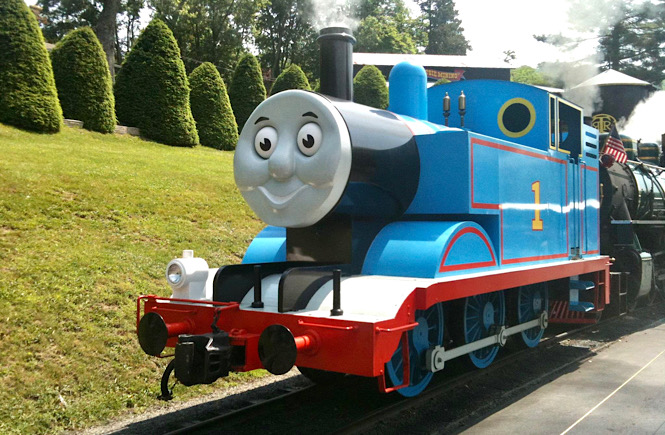 10. Day Trips from Asheville
Asheville is a great homebase for exploring western North Carolina. There are so many fun things to do in the surrounding Asheville area that are definitely worth a day trip. Here are some of our favorites:
Where to Eat in Asheville with Kids
It's no secret that one of our favorite things to do when we're exploring new cities is to EAT! And Asheville does not disappoint. Known for some great foodie options and craft beer, there are quite a few kid friendly choices as well. Here are a few of our favorites:
BONUS: Asheville is big on beer! Some other kid friendly breweries in BEER CITY USA are: Highland Brewing Company, Asheville Pizza & Brewing Company, and Pisgah Brewing Company.
Where to Stay in Asheville
There are a lot of options of great places to stay in Asheville. Here are a couple of our recommendations:
Asheville NC for Families
We truly think Asheville is one of the best weekend getaways in North Carolina for families. Heck, you could easily spend a whole week here and not get bored! Of course, make sure to check each attraction ahead of time for COVID regulations and current hours of operation.
Enjoy a North Carolina mountain getaway and make precious memories with your family.
Another huge THANK YOU to Jocelyn for helping me put together this ultimate guide for things for kids to do in Asheville that the entire family will love! Be sure to check her awesome family out on Instagram and give her a follow!
So what do you think? Where will you take the family first?