Where to Eat in San Antonio Texas
We just returned from Spring Break in Texas where we spent half our week in San Antonio and the other half in Houston. I'm not ashamed to say it… one of my favorite things to do when we travel is EAT!
I know it's silly but I get an immense amount of joy from discovering a good food find! I read a lot of blogs, articles, use my trusty Yelp app, and talk to locals about the best spots to eat. Occasionally we just stumble upon a gem of a food find, but overall it takes a little legwork.
For me, when I think San Antonio, I think tex-mex… which y'all know I am all about some tex-mex. But, San Antonio is a big city with a lot more to offer! I love to see what regional cuisines have to offer and what local chef's are up to. So without further ado… here are some of our favorite fun places to eat in San Antonio that are both kid friendly and will please the foodie in you too!
Our Top 6 Fun Places to Eat in San Antonio TX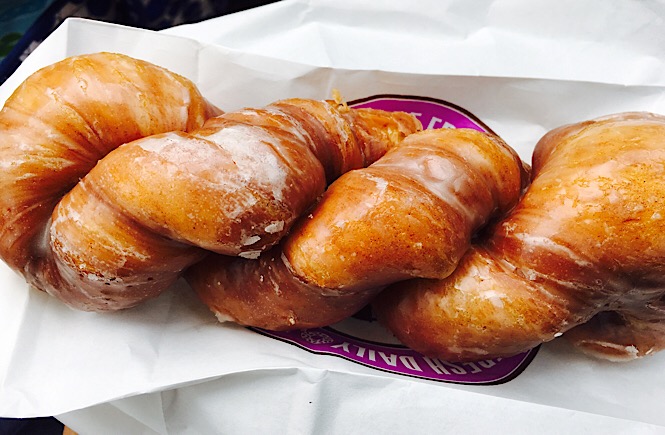 We knew his little tiny bakery at the end of a shopping strip mall was gonna be good the minute we stepped inside. The smell of fresh donuts was intoxicating! We ordered four donuts, a dozen donut holes, a cinnamon twist, and four drinks for….drumroll…$13!! Can you believe that? My husband says these may be the best donuts he's ever eaten.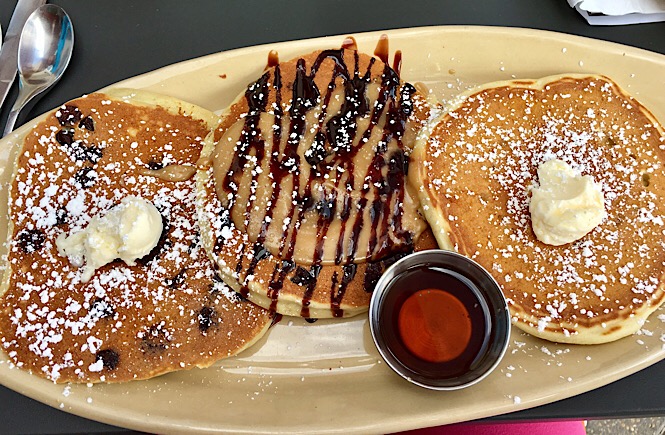 This place was packed at 11:00 on a Thursday. Always a good sign, right? We had to wait about 10 minutes before being seated outside on the patio. Snooze is located in The Quarry shopping area so you could totally eat and shop until your heart's content. Now…they are a chain restaurant, BUT Snooze's menu changes seasonally and they try to responsibly source many of their ingredients. We focused on the pancakes and french toast…basically dessert for breakfast! When you can order a "pancake flight," how can you go wrong? We tried the lemon poppy seed, sweet potato, pineapple upside down, chocolate chip, peanut butter cup, and plain old pancakes! Our favorites were the lemon poppy seed and the sweet potato…heavenly! My husband ordered the OMG french toast…fresh brioche stuffed with mascarpone and topped with a vanilla cream, salted caramel, fresh strawberries, and toasted coconut. I can't even. OMG.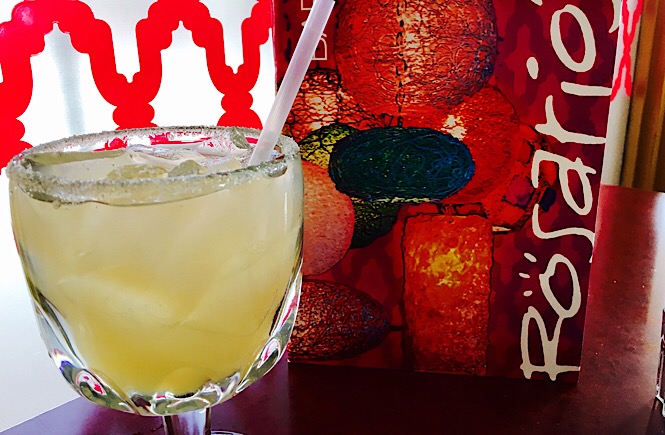 We asked around for a non-touristy, good quality tex-mex restaurant. Rosario's in Southtown was within walking distance of the River Walk, but off the main drag, so we thought we'd give it a shot. It was fabulous….right up my alley! Chips and salsa, cheese enchiladas, chipotle chicken and fajitas were all fresh and tasty. One of my favorite things was the fajitas came with two corn tortillas and two flour tortillas! And I had to try a margarita…you know, for research purposes only!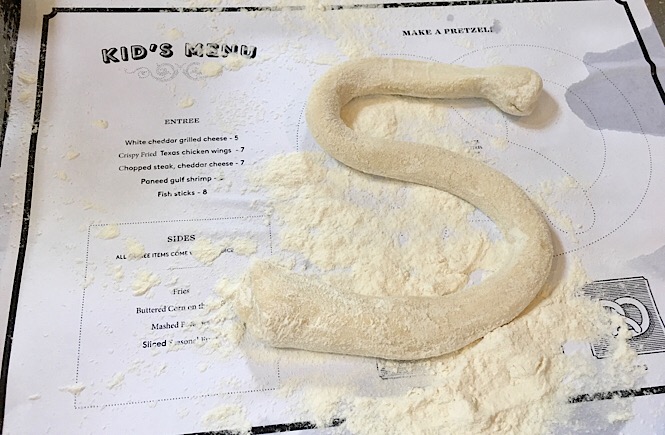 I found this gem on Pinterest from a blog called Bacon is Magic and it did not let us down! First off, Southerleigh is in the Pearl District which is a great area away from the River Walk with great food and shopping. Second, anytime a brewery is kid friendly, it gets an A+ in my book. They deliver the kids menus on a tray with pretzel dough for them to play, form, and then they cook and sprinkle with cinnamon and sugar. What a wonderful surprise! And the food was phenomenal. The kids and I split the fried chicken, my husband got the steak, and we all shared the wood fired pretzel and sampler of sides. My favorite thing hands down were the Jalapeno cheddar grits…which is funny considering I don't really love jalapenos and I'm not huge fan of grits!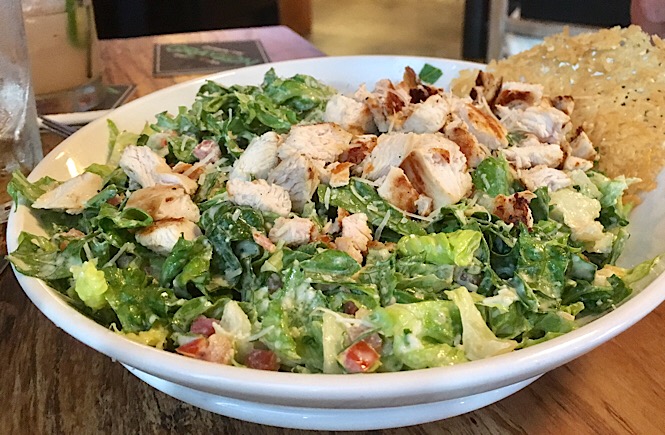 We loved the Pearl District so much we decided to go back another night. And, since my daughter's name is Greyson…we had to eat at this restaurant (regardless of the difference in spelling). They do not have a kids meal, but they had a wide variety of entrees that the kids could split. It also happened to be their one year anniversary, so they were selling their hamburger sliders for $1 a piece…what a deal! My husband and I split the crispy brussel sprouts and a chicken caesar salad. It was all very good and I'd definitely go back.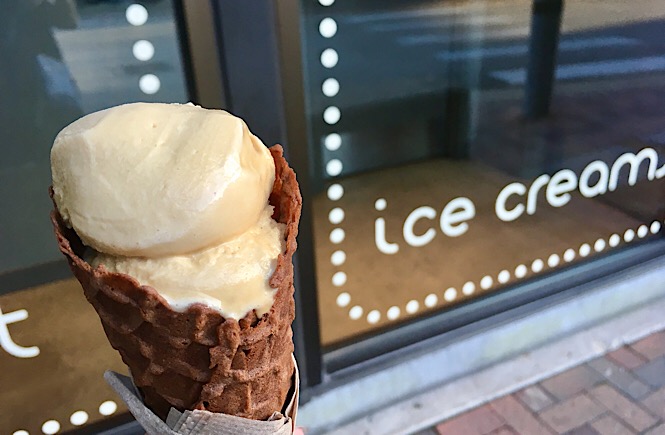 I love everything about this place. I love that their website is ilikelick.com. I love that they use natural, sustainable, local ingredients. I love their original, funky different flavors of ice cream like Texas Sheet Cake and Tart Toasted Coconut. And most of all, I love that their ice cream is absofreakinglutely out of this world. The salted caramel in a chocolate waffle cone…drop the mike.
What about you? What are your favorite fun places to eat in San Antonio TX? Let me know what y'all think!