USA Travel: Southern States Road Trip Itineraries
Planning a southeast USA road trip?
Wonderful!!
I'm so excited to continue my USA road trip series! Hopefully over the course of this series you'll find some of the best American road trip routes and definitely some of the best road trips in the south! This week I am sharing ten fabulous southeast USA road trip ideas. From Florida to North Carolina to Arkansas we've got southeast vacation ideas for couples, family, and even solo travelers.
In this post you will find five southeast USA road trip ideas:
Washington DC to Outer Banks Road Trip
West Coast Florida Road Trip
East Coast Florida Road Trip
Tennessee to North Carolina Road Trip
Southern US Road Trip through North Carolina
Blue Ridge Parkway Road Trip
South Carolina Coastal Road Trip
Highlights of Arkansas Road Trip
Georgia and South Carolina Road Trip
Interstate 95 Road Trip
Southeast USA Road Trip Vacations
I'm a believer that an epic road trip belongs on every bucket list! Road trips are the best because they allow you to plan and be spontaneous all at the same time. They are also a great way to bond with your family. Gone are the days of the dreaded family road trip. We now look forward to spending time together and experiencing new things and new places!
We personally have road tripped all over the United States from California to Utah to New York to Florida. But because we live in the south, we road trip the southeast USA by far more often than the rest of the country. So…I've listed some of the best road trips in the south to inspire you to create your own epic road trip too!
How do I create my road trip itineraries?
I have a variety of methods, but it generally starts with one main destination. Then I look to see if there is a loop I can create or if it will be a "there and back trip". Some of my best planning tools include Google maps, Pinterest, and Instagram. If you're not using these already, then you're probably missing out on some fun stops and hidden gems! I'm also a huge fan of Yelp when it comes to finding great places to eat!
So let's get to it!
I hope these southeast USA road trip itineraries give you some inspiration, tips, and all the tools you need to create your next epic road trip!
Make sure to read our Road Trip Essentials Checklist before hitting the road!
This post contains affiliate links which means I could earn a small commission, if you make a purchase, at no additional cost to you. As an Amazon Associate, I earn from qualifying purchases. For more information, read my full Disclosure HERE.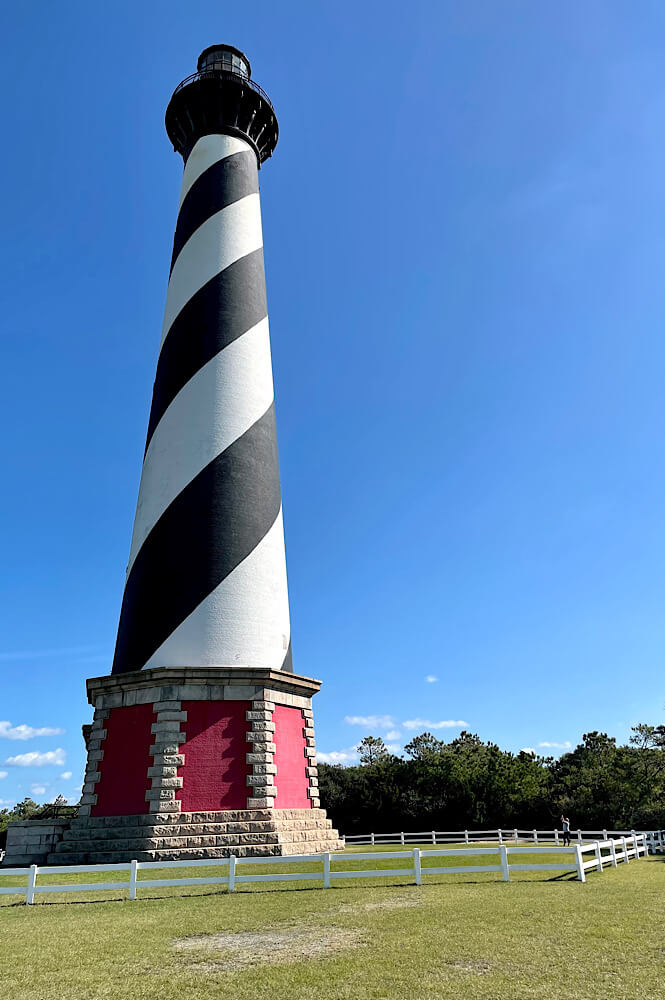 Washington DC to Outer Banks Road Trip
Southeast Road Trip Itinerary: Washington DC – Williamsburg, Virginia – Outer Banks, North Carolina
Looking for a good mix of history, adventure, and fun in the sun? Then this is the perfect southeast road trip for you! You'll need a minimum of five days (although we definitely recommend six or seven) for this southern road trip from Washington DC to the Outer Banks of North Carolina.
Days 1 & 2: Spend the first two days of your trip in our nation's capital. There are so many fun things to do in Washington DC. You won't want to miss the National Zoo, the National Monuments and Memorials, The White House, and the Capital. You should also consider visiting Arlington National Cemetery, one of the most famous cemeteries in the US, and the Tomb of the Unknown Soldier while you are in the area. It is an absolutely unforgettable experience. Washington DC is exceptionally beautiful during springtime if you're able to time your southeast USA road trip to see the cherry blossoms!
Day 3: Drive 2.5 hours south for a day full of history and fun in Williamsburg, Virginia. Watch history come alive in the world's largest living history museum. Check out Colonial Williamsburg, historic Jamestowne, and Yorktown. Had your fill of history? Get your adrenaline pumping at Busch Gardens and Water Country USA.
Days 4 & 5: It's up to you how you spend your last two days in the Outer Banks of North Carolina. Just 2.5 hours from Williamsburg, you can fill your days with loads of Vitamin D and rest and relaxation on the beautiful beaches of the OBX. But, don't be fooled, there's a lot more to the Outer Banks than just beaches!. Get even more history in at the Wright Brothers Memorial or The Lost Colony. Get active hiking, surfing, kayaking, hang gliding and more! Visit Jockey's Ridge, the tallest living sand dune system on the east coast. And wrap up your unforgettable southeast USA road trip through DC, Virginia, and North Carolina with a tour to see the wild horses in Corolla.
Need more details? Read our family friend guides to Nags Head, Corolla, and the rest of the Outer Banks!
Need suggestions on where to stay in the Outer Banks? We recommend: The Saturday House Airbnb, the Hilton Garden Inn, or check out these amazing beach house rentals.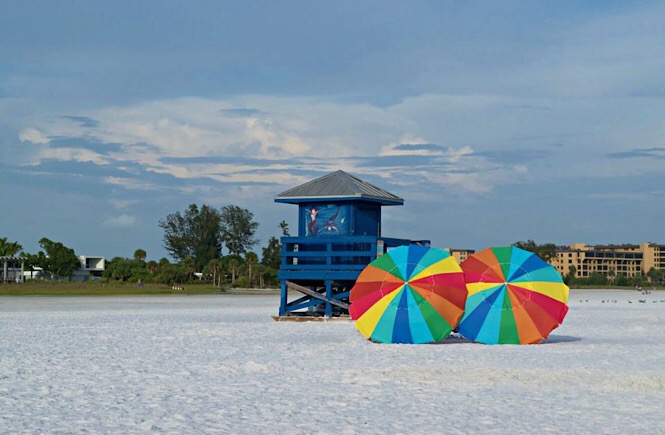 Florida West Coast Ramble Road Trip from Coleman Concierge
Day 1: Arrive in Naples
Day 2: Punta Gorda, Charlotte Harbor, Cayo Costa
Day 3: Siesta Key, Venice Beach
Day 4: St Petersburg, Clearwater
Day 5: Tarpon Spring, Dunedin, Crystal River

Florida's west coast has everything great about the state packed into 250 miles of scenic beauty. Since the Everglades covers the entire South-West tip of Florida, Naples makes an obvious choice to start this trip.  We made a day of visiting Cayo Costa, a state park only accessible by boat that's home to some the best shelling beaches in Florida. Spend the night in a waterfront hotel in Punta Gorda after returning from the Charlotte Harbor Tour.

For Day three, plan a visit to Venice Beach, the shark tooth capital of the world, at low tide. You'll find fossilized shark teeth by the dozens sieving through the sand. You might even find a giant megalodon tooth from this 50 million-year-old beast. Spend the remainder of the day on the sparkling white sand of Siesta Key which gets consistently rated as one of America's most beautiful beaches.

Day four takes you to the urban hip city of St Pete. Enjoy the gastropubs of Ybor City and sunset on Clearwater Beach. Be sure to check out the Dali Museum in Tampa and explore the Florida Aquarium.  If you feel particularly daring, try diving with the sharks in the aquariums giant tanks.

Day five lets you drive across Europe but never leave Florida. Dunedin is a Scottish style village where we found bagpipers playing in the town square and enjoyed a pint at an authentic Scottish pub. Tarpon Springs is the sponge capital of the world and built like a Greek Village fishing village. If you have time, check out this guide for more fun things to do in Tarpon Springs.
Roll into Crystal River and call it a night. You'll have an early day tomorrow. The grand finale of Florida's west coast is swimming with manatees. Crystal River is the only place in the world you can swim with manatees. More than 400 of these gentle giants come to King's Bay every winter. Take the earliest tour possible and maybe, if you're lucky, a baby manatee will come out to play with you.
Do you love the beach as much as we do? Check out these other awesome east coast beach destinations to help with your trip planning!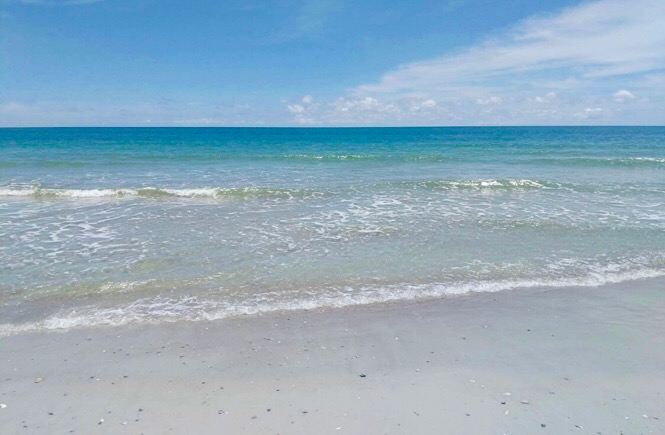 Traveling A1A: Florida's Iconic Beach Route from Florida Man on the Run
Day 1: Fernandina Beach
Day 2: St. Augustine
Day 3: Cape Canaveral (Cocoa Beach)
Day 4: Delray Beach
Day 5: Miami Beach
Day 6: Key West
Florida doesn't seem like your typical road trip destination, but that is a misconception. In fact, one of the most iconic coastal routes in America can be found along Florida State Road A1A. This six-day itinerary will let you take the drive in leisurely fashion, which is the only way to do it.
Day One: Fernandina Beach is everything you could want from Old Florida. Check out the beach inside Fort Clinch State Park to get one of the more pristine Florida beaches. The city's downtown is a perfect slice of Old Florida, so don't miss it.
Day Two: Packed full of history, St. Augustine is a major destination on this trip. Castillo de San Marcos is the center piece of St. Augustine. Make your way down St. George Street to do some shopping. Afterwards, head onto the island to visit Anastasia State Park or the Alligator Farm with the kids.
Day Three: Cape Canaveral allows you to explore being an astronaut, stand next to ginormous rockets or perhaps even catch a rocket launch. Kennedy Space Center is a unique place you won't be able to find anywhere else in America. Spend the night at Cocoa Beach and get your first taste of Florida's beach night life.
Day Four: While there is plenty of beach front to explore on this trip, Delray Beach offers the perfect blend of beautiful beach front, quirky arts districts, and all-Florida charm. The trip between Cocoa and Delray is one of the longest days, so get an early start to enjoy Delray.
Day Five: How can you take a trip along the Florida coast and not spend some time on South Beach! It's not the usual road trip scene, but the sights and sounds of South Beach truly aren't to be missed. So go enjoy yourself and live it up!
Day Six: Today you'll travel along one of the most unusual bridges in the world to a destination equally as unique. Make your stop at the Southern Most Point, then head to Duval Street and party it up! The best thing about ending in Key West is that you literally have nowhere else to go, so sit back, relax, and grab a margarita.
Make sure you don't forget a thing before you head to the beach with our ultimate beach day packing list!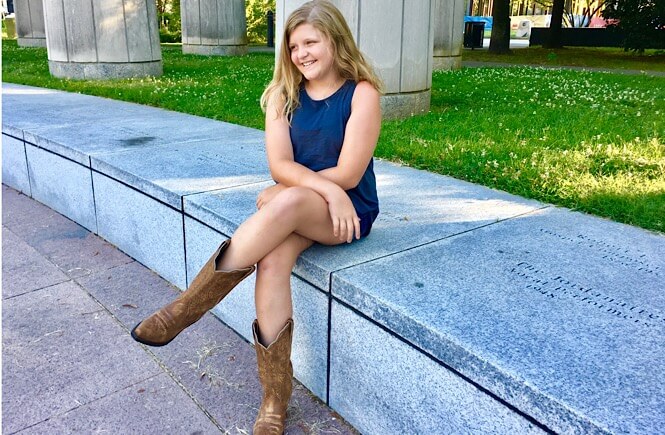 Tennessee to North Carolina Road Trip
Day 1: Nashville, Tennessee
Day 2: Nashville, Tennessee
Day 3: Nashville, Tennessee
Day 4: Chattanooga, Tennessee
Day 5: Chattanooga, Tennessee
Day 6: Asheville, North Carolina
Day 7: Asheville, North Carolina
Days One-Two-Three: Start this road trip with a bang in Music City! Nashville, Tennessee has so many fun things to do that it deserves three entire days! Start out Day one in the heart of it all by enjoying some live music downtown. Visit the Ryman Auditorium, the Country Music Hall of Fame, and catch the best view of the city from the famous Pedestrian Bridge. If you really want to experience authentic Nashville try free line dancing lessons from the Wildhorse Saloon each afternoon!
If country music really isn't your thing, be sure to venture out of the downtown area. Visit the 12 South neighborhood for some awesome shopping, food, and street art. This is where you'll find the famous "I Believe in Nashville" mural. The Gulch is another awesome area for food and some can't miss wall murals like the "what lifts you" wings. Next check out the exact replica of the Parthenon, Bicentennial Capitol Mall State, Park, and the State Capitol. Finally, no matter where you are staying the Gaylord Opryland Resort is absolutely worth a visit. Be sure to check out a performance at the nearby Grand Ole Opry too!
If possible, you should absolutely consider adding a day in Memphis, Tennessee to this road trip!
Days Four & Five: Next hit the road and head to Chattanooga. This drive should take you about 2 hours. If you're into Jack Daniels, stop through Lynchburg for a distillery tour. Once you arrive in Chattanooga, check out Raccoon Mountain Caverns, the Riverwalk, or try white water rafting on the Ocoee River. BUT, in my opinion, two can't miss things to do in Chattanooga are Lookout Mountain and Ruby Falls (I mean have you ever seen an underground waterfall before??)
Days Six & Seven: Finally finish your trip by heading northeast about three and a half hours to the super hip town of Asheville, North Carolina. Asheville is known for it's music, food, craft beer, history, and outdoor fun! Check out the Biltmore Estate, Sliding Rock, and my personal favorite: breakfast at Biscuit Head.
Need more details? Read our family friendly guide to visiting Asheville and The Biltmore Estate!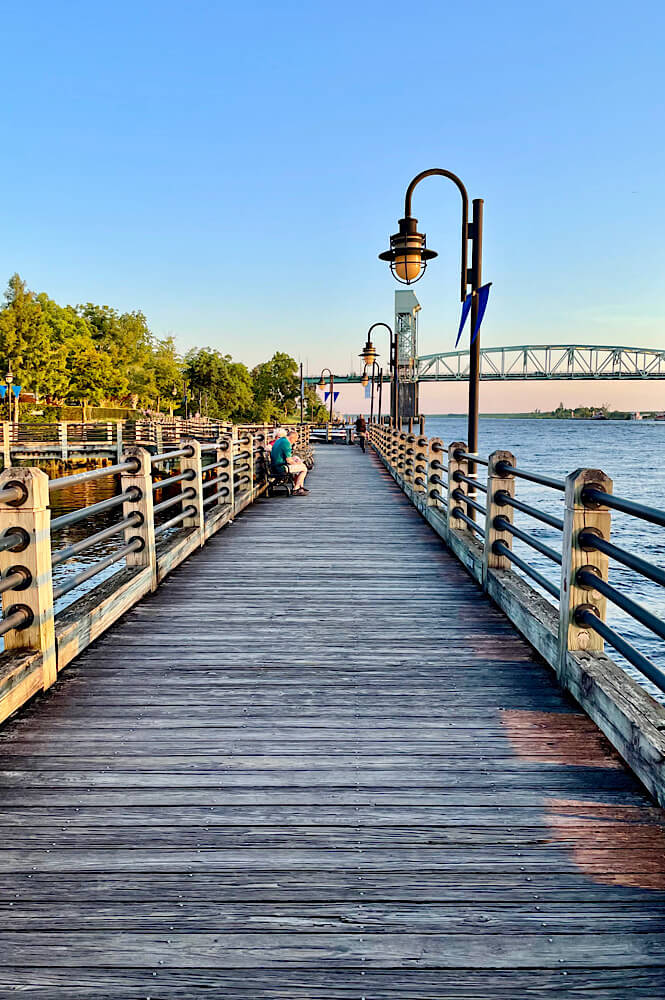 Explore North Carolina
NC Road Trip Itinerary: The Triangle: Raleigh, Durham, Chapel Hill – Wilmington – Pinehurst, North Carolina
North Carolina truly has so much to offer! While the mountains and the Outer Banks get all the fame and attention, there are so many more awesome North Carolina destinations worth a visit! This road trip might be one of my favorite southeast US vacations, but I guess I may be a little biased! LOL. You'll need at least two days in each destination, but I'm betting you'll want even more time!
Days 1 & 2: You'll begin this southeast road trip in Raleigh, NC's capital city. Raleigh, Durham and Chapel Hill are called "The Triangle" and are all within 30 minutes drive of one another. All vibrant cities on their own, you'll have to pick and choose where to spend your time over these first two days. We recommend spending a bit of time outdoors at one of the area parks and recreation areas. Check out Eno River State Park, Lake Johnson Park, Sarah P Duke Gardens, or simply wander the campus of UNC- Chapel Hill. Check out some of the great area museums like the NC Museum of Art, catch a show or sporting event, and do not miss out on the incredible foodie scene!
Days 3 & 4: Just two hours down the road is Wilmington NC, my most favorite city in North Carolina!! Soak up the sun at any of the three amazing area beaches: Wrightsville Beach, Carolina Beach, and Kure Beach. Explore the downtown Riverwalk area, shop the boutiques, and check out our favorite places to eat in Wilmington. Visit the NC Aquarium at Fort Fisher, visit USS NC Battleship, and Carolina Beach State Park. Want to do something totally unique? Did you know that venus flytraps only grow in the wild within a 100 mile radius of Wilmington NC? Check out the Stanley Rehder Carnivorous Gardens to see them- one of the best free things to do in Wilmington!
Local Insider Tip: If you have an extra day to fit in here, I highly recommend a day trip to Bald Head Island! You won't regret it!
Days 5 & 6: Time to say goodbye to the beach, but don't worry, you're going to love Pinehurst. You may think that Pinehurst is only for golf lovers, but you would be wrong! Just 2.5 hours from Wilmington and one hour back to Raleigh is the super cute town of Pinehurst. Of course, if you're into golf, then by all means, this is definitely the place to play. But, you'll also fall in love with the charm of downtown Pinehurst and the Pinehurst Resort. Ride bicycles and explore, hang by the pool, take a romantic carriage ride, visit the spa, and do not forget the amazing food options. Pinehurst is the perfect spot to slow down and savor some southern charm.
For more details on the best things to do in all of these destinations, check out my family friendly guides to Raleigh, Wilmington, Carolina Beach, and Pinehurst!
Want to explore more of North Carolina? Read our ultimate North Carolina road trip guide!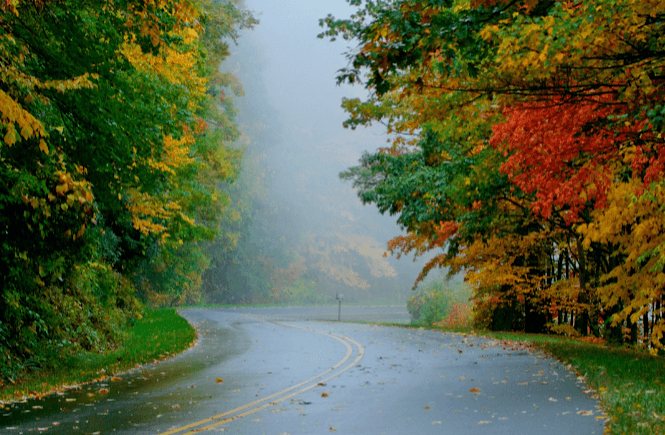 Blue Ridge Parkway Road Trip
Fall foliage isn't only found in New England!! If you're looking for the perfect fall foliage road trip in the south, then this is it! Keep in mind the leaves turn a bit later in the season than in the northeast USA, but it is still just as stunning!! 
When planning your southeast US road trip through the Blue Ridge Parkway the best colors are often seen during the month of October. However, this will all depend on your elevation, location on the Blue Ridge Parkway (it spans 469 miles!), and of course the weather! It can be very tricky to plan travel for peak fall foliage but predictor maps are often found with a quick google search.
The Blue Ridge Parkway is one of the most scenic drives in the USA and belongs on everyone's USA bucket list! Although you can probably drive the Blue Ridge Parkway in around twelve hours, you will definitely want five to seven days exploring this beautiful area around the Appalachian Mountains! 
Starting in Virginia going south to North Carolina, here are some of the stops you should consider during your road trip on the Blue Ridge Parkway:
The Natural Bridge in Virginia 
Purgatory Mountain Overlook
Mabry Mill
Wildcat Rocks Overlook
Grandfather Mountain
Linn Cove Viaduct
Linville Falls
Crabtree Falls
Mount Mitchell
Craggy Gardens
Mount Pisgah
What is there to do near the Blue Ridge Parkway? There are so many cool things to do and see on this epic southeast road trip itinerary. Hiking for all ages and abilities, the cutest markets and orchards, mountain biking opportunities galore, waterfalls, history, food, and more will keep you busy for days! You will want to stop at every scenic viewpoint and soak it all in. But beware! You won't be the only one out there. Prepare for traffic and crowds…this is known as "America's Favorite Drive" for a reason!
Make your reservations as far in advance as possible! Depending on the length of your southeast road trip itinerary we recommend staying in Roanoke, Blowing Rock, Boone, Asheville, or Cherokee.
Short on time? Consider Asheville or Boone for your next NC weekend getaway!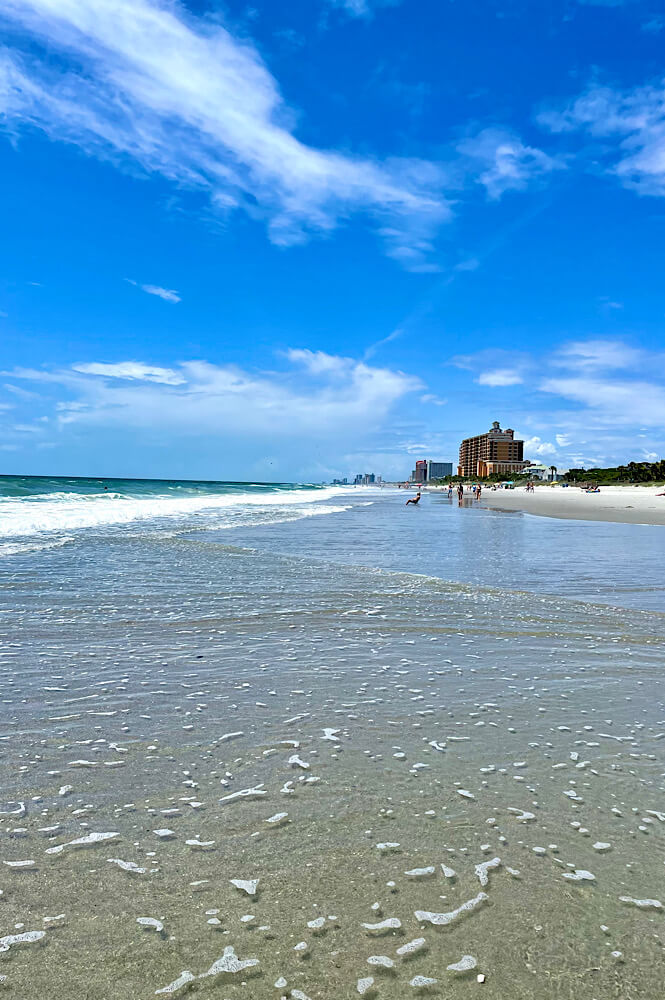 South Carolina Coastal Road Trip
Southeast Beach Vacation: Myrtle Beach – Charleston – Hilton Head, South Carolina
Love the beach? Then this is one of the best road trips in the south for you!! Get your fill of fun in the sun on South Carolina's best beaches!
Days 1 & 2: Arrive in Myrtle Beach early as there are so many fun things to do while you are in town. Play in the surf, build sand castles, and look for seashells along the 60 mile stretch of coastline in Myrtle Beach. Check out Broadway at the Beach, Ripley's Aquarium, the Myrtle Beach Boardwalk, and more! Catch one of the famous Myrtle Beach shows- our favorites are Medieval Times and The Pirate's Voyage. Finally don't forget to check out one of the south's most beautiful gardens year round: Brookgreen Gardens. (Psssttt…this is also a great golf destination too!)
Visiting during the off season? Find out all the best things to do in Myrtle Beach during the winter!
Days 3 & 4: Head south about two hours to Charleston! Be sure to check out downtown Charleston, take a carriage tour, visit Patriot's Point, and Fort Sumter. But since this is a beach vacay, you'll want to spend some time along the coast as well. Check out Folly Beach, Sullivan's Island, or Isle of Palms. You'll be able to surf, kayak, sail, and more at all of these beaches. Don't forget to make time for some golf while you're in town too.
Days 5 & 6: Two more hours south and you'll arrive in Hilton Head. You may be ready for some R&R but there's plenty to keep you busy here too! We love to stay at The Sea Pines Resort so that we can ride bicycles to everything! Visit the famous Harbourtown Lighthouse, check out the fancy yachts in the harbor, and of course go to the beach!! Need more to do? Hang out by the pool, go horseback riding, play tennis, and of course play some golf!
Needless to say, South Carolina has two things we absolutely can't get enough of: beaches and golf! Any way you cut it, you're going to have a lot of fun in SC!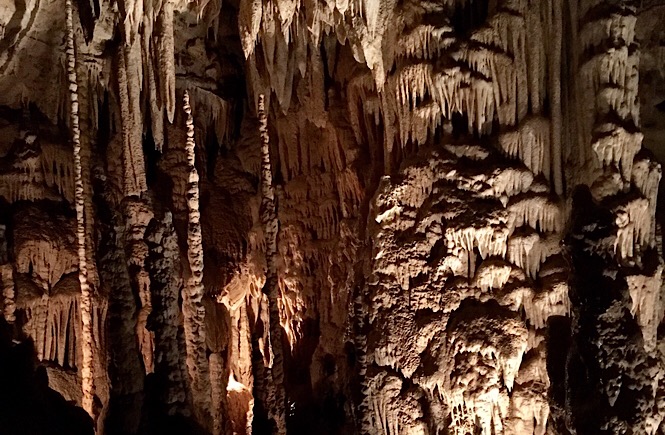 Day 1: Harrison
Day 2: Harrison, Benton
Day 3: Murfreesboro
Day 4: Hot Springs
Day 5: Little Rock
Day 6: Depart from Little Rock
Day One – Drive from Kansas City Missouri to hotel in Harrison, Arkansas.
Day Two – Our first stop was Mystic Caverns with a tour of two beautiful caves, which were easy to walk through with affordable admission. We then drove down Scenic Highway 7 towards Jasper and enjoyed the gorgeous views. We stopped at the Observation Tower and Gift Shop for a small break. This is not a highway for someone that gets car sick. My son never had before and this one did him in.  Then we drove to Benton, AR (suburb of Little Rock) to our hotel.
Day Three – Drive to Murfreesboro – We spent the whole day at Crater of Diamonds State Park. The visitor's center was interesting, and we enjoyed digging for diamonds. It was a very hot and sunny day, so we only searched for a couple of hours. We enjoyed a picnic lunch and then cooled off at the Diamond Springs Water Park right next door. It is part of the state park and was clean, fun, and budget friendly.
Day Four – Drive to Hot Springs – We visited the Arkansas Alligator Farm and Petting Zoo. This place is incredible, and we held a baby alligator!  We went to the top of the Hot Springs Mountain Tower. On the way back we drove through Lake Catherine for a picnic lunch. We hiked the Falls Branch Trail to a lovely waterfall and played in the crystal clear and refreshing water.
Day Five – Drive to Little Rock – We spent half a day at the Little Rock Zoo. It is a smaller zoo with a wide variety of animals and a spray park. We were tired from the trip, so we crashed at the hotel for the rest of the day, but if you have the energy consider visiting Pinnacle Mountain State Park or Museum of Discovery.
Day Six – Depart to home. We made a last-minute stop at the Arkansas Inland Maritime Museum and North Shore River Walk.  The tour included going down into an old navy submarine, and the museum had some very informational and interesting exhibits. After that we hit the road back to Kansas City. As always, we followed these tips for safer family travel.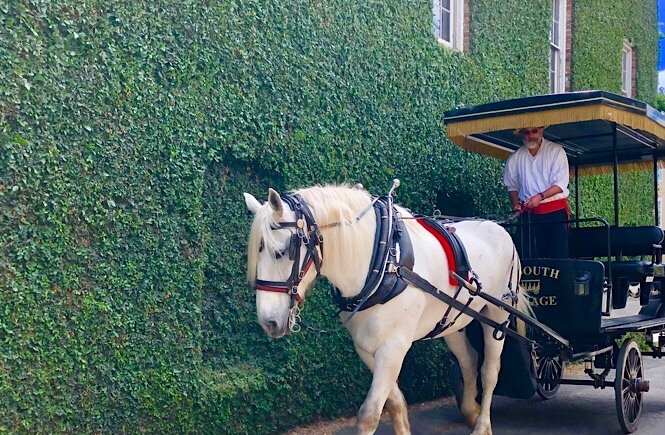 Georgia to South Carolina Road Trip
Day 1: Arrive Atlanta, Georgia
Day 2: Atlanta, Georgia
Day 3: Savannah, Georgia
Day 4: Savannah, Georgia
Day 5: Charleston, South Carolina
Day 6: Charleston, South Carolina
Day 7: Depart Atlanta
Alert! Serious southern charm ahead!
Day One & Two: Fly into Atlanta, Georgia as it will probably be your cheapest option. Spend Days one and two exploring Atlanta. My number one stop would be the Georgia Aquarium…I mean it is the largest indoor aquarium in the Western Hemisphere! Other worthwhile stops are The World of Coca-Cola, Stone Mountain Park, the shops at Buckhead, or catch a Braves game!
Days Three & Four: Next, hit the road about four hours to beautiful Savannah, Georgia! If you're looking for southern charm, you're in the right place! Start out by strolling the City Market shops, the Savannah Waterfront, and grab lunch at Paula Deen's restaurant Lady & Son's. Spend Day four choosing between exploring Wormsloe historic site (for that classic oak tree lined drive dripping with moss), relax at Forsyth Park, or visit a historic home. Be sure to indulge in the Savannah's amazing food scene!
Days Five & Six: Finish up your week in the incredible city of Charleston, South Carolina. The drive should take you about two hours. We highly recommend the horse drawn carriage history tour- even our kids loved it! Spend the afternoon exploring The Battery, take the ferry across to Fort Sumter, and Charleston's City Market. Oh, and don't forget a picture with the famous pineapple fountain! If you missed the classic oak tree lined drive in Savannah, don't worry you'll have another chance! Visit Boone Hall Plantation for some pretty cool history and check out some famous movie filming locations too!
There are so many fun things to do in Charleston, I might consider one less day earlier in the week to give you more time here! You can choose to see the 500 year old Angel Oak Tree, the beautiful beaches, or Patriot's Point. While you're in the area, stop at one of these amazing places to eat in Mount Pleasant. Charleston also has an epic food scene and is not to be missed! Return back to Atlanta with a full belly and a week full of fabulous memories.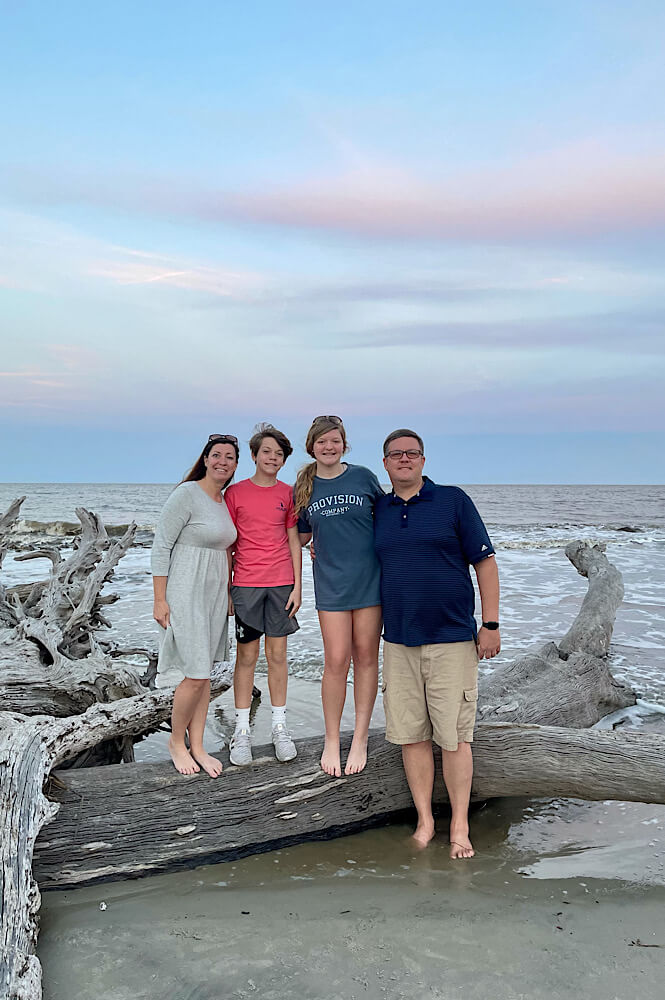 I 95 Road Trip
Interstate 95 is the major highway for travel up and down the east coast in the US. And our family has road tripped up and down I 95 many many times! In fact, we live right off of I95 in North Carolina! Whether you're just looking to break up your southeast USA road trip or are looking to visit somewhere new, these are some of the best places to stop on I 95. So pick two or three stops and create your own southeast USA road trip!
Richmond, Virginia
Suggested things to do in Richmond, VA: 
Maymont- beautiful estate, gardens, farm, and park
Museums: There are several great museums to visit in Richmond. We recommend the Virginia Fine Arts Museum, the Science Museum of Virginia, and the Virginia Holocaust Museum. The Poe Museum is also a unique thing to do in Richmond!
Belle Isle – a great spot for some outdoor fun!
Rocky Mount, North Carolina
Rocky Mount is my hometown and a little known North Carolina gem!
Suggested things to do in Rocky Mount, NC:
Visit the Rocky Mount Mills for coffee, small batch breweries, and good food!
Stretch your legs and check out the waterfall at Battle Park.
Check out the Imperial Center for the Arts & Sciences with the kids.
Suggested places to stay in Rocky Mount: For a unique stay, check out the world's largest tiny house hotel, River & Twine. The Fairfield Inn and Country Inn & Suites are super convenient options too!
Read my full guide to Rocky Mount NC for more details!
Wilson, North Carolina
Suggested things to do in Wilson, NC:
Check out one of the best roadside attractions in NC, Vollis Simpson Whirligig Park!
Grab a bite to eat at Brewmasters or Jack's
Get some fresh air by wandering Barton College, The Wilson Botanical Gardens, or Lake Wilson
Local Insider Tip: If your southeast road trip happens to be during spring, be sure to pop in to see the Wilson Rose Garden!
Suggested places to stay in Wilson: Both the Hampton Inn & Suites or the Comfort Suites are super convenient places to stay right off of I95 in Wilson! Grab a bite at Best in Burger nearby too!
Savannah, Georgia
We happen to think Savannah is one of the most beautiful towns in the southeastern USA!
Suggested things to do in Savannah, GA:
Visit Forysth Park
Savannah City Market
SCAD Museum of Art
Do a food tour or ghost tour!
Check out the historic district and the waterfront area
Make reservations at The Grey or The Olde Pink House
Wormsloe Historic Site – if you're looking for those spanish moss covered trees- this is it!
Leopold's ice cream- a must!
Suggested places to stay in Savannah: Check our the JW Marriott Riverside or The Hyatt Regency Savannah.
Jekyll Island, Georgia
Jekyll Island is a little farther off the Interstate, but well worth the stop! 
Suggested things to do in Jekyll Island, GA:
Beaches
Surfing, kayaking, SUP, fishing, and biking
Bird watching 
Georgia Sea Turtle Center
Driftwood Beach- While there are tons of fun things to do in Jekyll Island, my best recommendation is visiting Driftwood Beach at sunset. Truly a magical experience!
Jacksonville, Florida
Suggested things to do in In Jacksonville, FL:
Visit Ponte Vedra Beach, Florida and TPC Sawgrass Golf Resort
Jacksonville Zoo & Gardens
The Cummer Museum of Art & Gardens
Little Talbot Island
Kingsley Plantation
Museum of Science and History
Fort Carolina National Memorial
Wherever you decide to stop on I 95, all of these destinations are sure to be a great addition to any southeast USA road trip!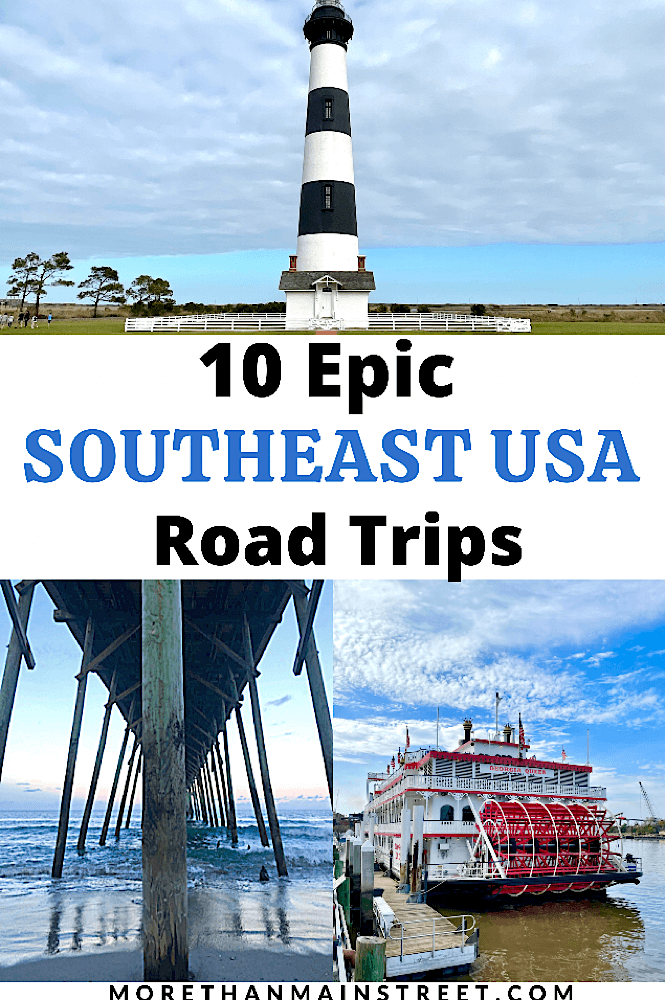 Southeast USA Road Trip Itineraries
I truly hope these USA road trip itineraries have given you some inspiration to visit the south! Having lived in the south for over twenty years, I may be a little biased, but… if you can look past the summer heat and humidity, there are some really beautiful beaches, incredible scenery, fun outdoor opportunities, awesome food, and a rich history.
Do you love a road trip as much as I do?
Have you visited any of these fun southern destinations? Do you have any exciting east coast trip ideas?
Be sure to follow along to see more road trips across America- what area of the USA will we feature next? Stay tuned!
USA Road Trip Itineraries
Not looking for a road trip in the southeast corner of the USA? Check out these other USA road trip itineraries:
An Epic Southwest Family Road Trip: Colorado!
An 8 Day New England Road Trip from Boston- College Towns
An Ultimate 10 Day California Road Trip From San Francisco
A Road Trip to Yellowstone National Park and Jackson Hole, Wyoming
As always, if you enjoyed this Southeast USA road trip post please consider saving it to Pinterest or sharing it on social media. Every little bit helps! Thanks y'all!