The Complete Beach Day Checklist- What to Take to the Beach
Planning a beach day?? YAY!! Let us help you maximize your fun in the sun with this ultimate list of what to bring to the beach.
I never turn down a beach day. The beach is my happy place and I literally cannot get enough. Same goes for my family. We spend a lot of time at the beach so I feel pretty confident in sharing this list of beach must haves. I also know how important it is to have exactly what you need for a day at the beach. Nothing sucks more than having to trek all the way back to the house or car for forgotten items. So…hopefully this list of what to take to the beach helps you make the most of your day at the beach!
Just getting started planning your beach vacation? Check out these awesome US family beaches on the east coast.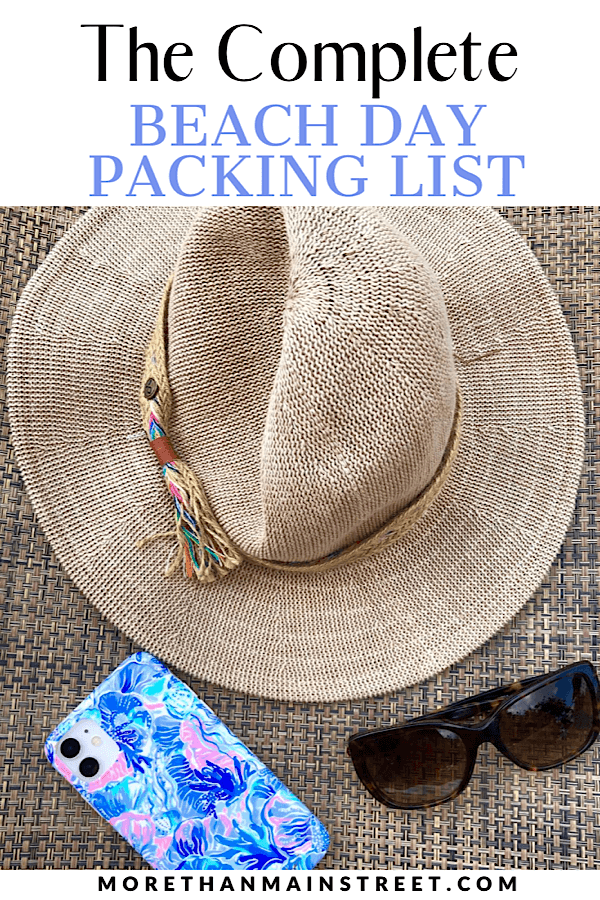 Beach Essentials
Admittedly, I am a bit of a minimalist. But, I am also an experienced beach mama! I like to have everything I need for a day at the beach but I don't want to carry anything extra…I mean seriously, all that stuff gets heavy to tote around. But there are some essential things to bring to the beach to ensure a successful beach day.
Want to share your beach day on social? Grab these beach quotes and captions to make your post perfect!
Consider your Beach Day Activities
If you're trying to plan out what to bring to the beach, consider what you will be doing at the beach.
Your beach needs will be different depending on your planned beach activities. What will your beach day look like? How long will you be at the beach? Are you planning to lay in the sun all day? Are you going to the beach with kids? How far of a walk will you have from your house or car? Are you planning water activities all day? Are you going to a sand beach or a rocky beach? What's the season and weather forecast? Are there restrooms or showers nearby?
So many things to consider, which is why instead of telling you what you do and do not need, I'm going to share the things I always bring to the beach PLUS some things for you to think about. This will at least get you thinking about your day and help you in your beach day planning.
This post contains affiliate links which means I could earn a small commission, if you make a purchase, at no additional cost to you. As an Amazon Associate, I earn from qualifying purchases. For more information, read my full Disclosure HERE.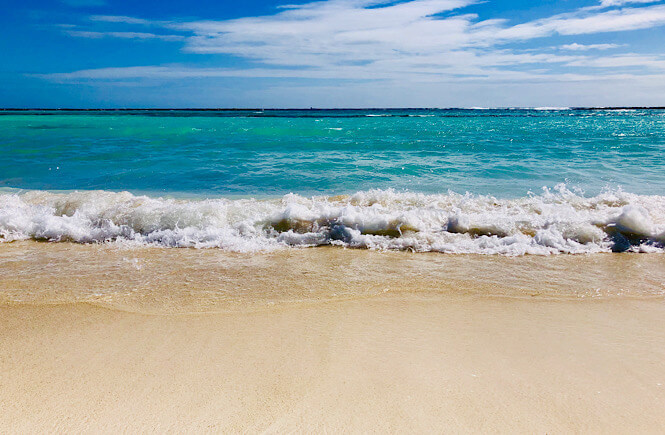 Beach Packing List: 15 Must Have Beach Items
If you don't have time to read this post now and make your own list of things to take to the beach, just scroll to the bottom and save my list- feel free to screen shot or print out my checklist for your beach day!
1. A good beach bag
A good beach bag is my number one beach essential. I personally like my Scout bag because it's waterproof, durable, and holds everything I need in a semi organized way. It easily fits beach towels for my family of four and I love the outer pockets for putting my car keys, lip balm, face sun sticks, and hair bands. I love the little inner pocket for my cash and credit cards. And I love that it literally still looks good after a couple years of wear and tear.
This is the exact bag I have:
The only thing I don't like about this bag is that I really prefer a shoulder strap. It's just easier for me to carry. I'm considering purchasing a bag like this next:
2. Beach towels or a beach mat
Of course everyone needs a beach towel or beach mat. I personally like a smaller size (lighter weight) towel for my kids since they typically only use one to dry off before heading back home. They're very active kids at the beach and are in the water 90% of the time.
But as I said earlier, everyone's beach needs are different. If you have itty bitty little ones, a large sand free beach mat and some baby powder may be more useful. Add these towels or mats to your beach checklist ASAP!
3. Sunscreen/ lip balm
If you ask my kids, they'll tell you I'm a fanatic about sunscreen. We aren't the family who is at the beach from 9 am to 5 pm but we do often spend 3-4 hours in the sun. And sunburns sucks. Period. Don't forget to buy reef safe sunscreen if you're going in the ocean (Sun Bum and Alba Botanica are my favorite brands.)
Oh and I'm a freak about lip balm on a normal day, but since I also have had my lips burn and blister, I always use lip balm with SPF. Always, every.single.day.
So needless to say one of my absolute, must have things to bring to the beach, is sunscreen and lip balm!
4. Drinks & snacks for the beach
This is yet another personal preference. If you're packing for an entire day, I'd suggest a small cooler for drinks and food. If you're only planning for a few hours then I like to pack these Super Sparrow water bottles or Yeti tumblers. These are also super easy to pack in your suitcase if you're flying to your beach destination.
As far as snacks go, my biggest piece of advice is to choose snacks that don't melt. I'd also suggest easy finger foods, snacks, and nothing too messy. Simple is usually best. But honestly, my family doesn't typically eat a lot at the beach…probably because of the heat.
PRO-TIP: Pack a large Ziploc bag or grocery bag for trash.
I'm a big fan of whatever works for you. To be honest, in a rush, I've been known to throw a child's drink choice in a grocery bag with and a freezer pack and put it in the bottom of my beach bag. One less bag to carry!
UPDATE: We recently purchased an ice mule cooler and we LOVE it! It's easy to carry and has quickly been added to our list of list to take to the beach- always!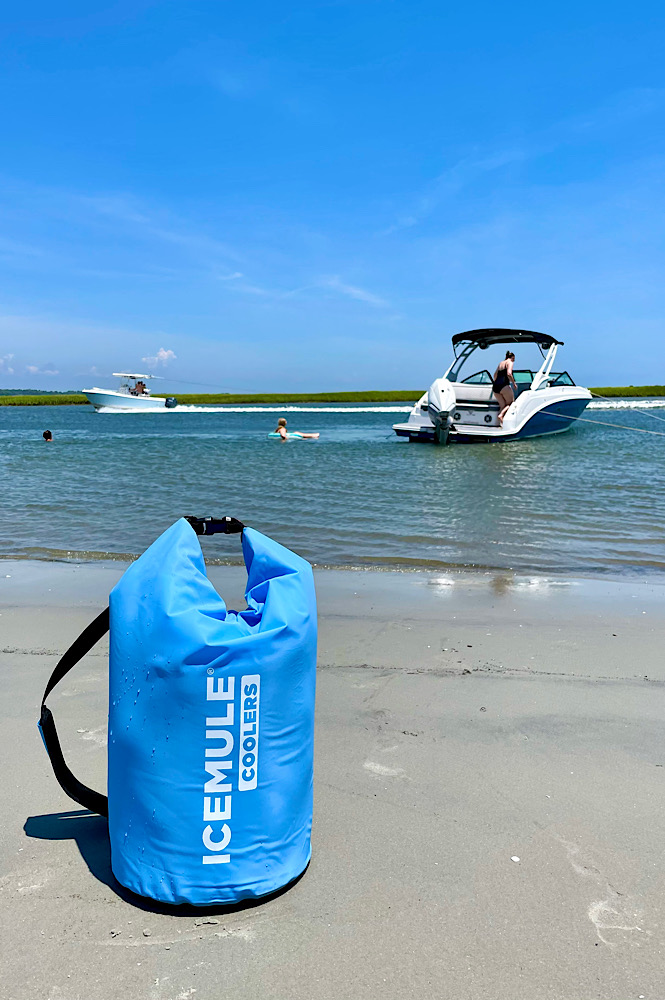 5. Speaker or Headphones
If you ask my husband what things to take to the beach, his number one item is a blue tooth speaker or headphones. The man cannot live without music. If he forgets, he typically just plays music straight from his phone…but then of course you run into battery issues. This is what we have:
I personally don't use headphones unless I get the unusual pleasure of having some beach time to myself. In that case, I prefer to listen to my books on Audible versus reading an actual book or kindle at the beach. If I'm at the beach with kids (which I usually am) I usually want to be able to hear them and what's going on around me…you know for safety reasons.
But of course, now that I have a tween and teen, I swear they don't go anywhere without their airpods anyways.
6. Beach Toys & Entertainment
So…let's talk beach entertainment!! What to bring to the beach for a day is going to be different depending on whether you're at the beach solo, with your partner, your kids, or extended family. It's also going to depend on the age of your children and what you like to do.
When my kids were younger we carried sand toys, buckets, fishing nets, and baby pools. Now we carry boogie boards, skim boards, and surf boards with us. If you plan to use boogie boards for more than one summer, I highly suggest investing in a higher quality (ahem…more expensive) boogie board. Trust me, I learned this the hard way. I literally bought a new twenty dollar boogie board every summer for years and years. Once I finally broke down and bought the better quality board…guess what? It has lasted for years!
Going to the beach without kids? Bring along a book or magazine. Going to the beach with friends? Bring some fun games like cornhole or bocce ball.
Screenshot this list of what to bring to the beach for fun:
sand toys (I really like the mesh beach bags just for sand toys.)
giant shovel…most kids love burying someone or digging a big hole!
baby pool…this is especially nice for children under two.
football, volleyball, soccer ball
fishing nets (Or any fishing gear if it is permitted.)
buckets
cornhole set
bocce ball
water balls (You know the ones that bounce on water…these are especially nice when you're packing them in a suitcase since they are small.)
book or magazine
boogie boards…so I actually bought ours from a surf shop…they were able to recommend one that would't break.
skim boards
surfboards
kites
floats (Although I only recommend these if you're going to a beach with relatively no waves. Otherwise they're just a recipe for danger.)
7. Sun shade
If you are spending a fair amount of your day at the beach you should consider some type of sunshade. Whether it's as simple as a hat or a full fledged tent, some type of sun shade is a must have beach accessory. If you're taking young children or older grandparents to the beach, a tent or umbrella can make a huge difference and prevent over heating. We recently purchased a Shibumi which we have loved! It provides ample shade, is so lightweight to carry, and easy to put up and down.
8. Beach chair
We needed new beach chairs this summer so my Mom bought me some for my birthday. These are the exact beach chairs that we have and we love them! I chose them specifically because you wear them like a backpack. This is so helpful when carrying bags and other beach things. I've taken my kids to the beach solo while my husband was working since they were babies. I'm super lucky to get to do this but it also means I have to be able to carry everything on my own. Having a beach chair that doesn't require my hands is a huge bonus! (My kids are older now and able to help carry items but it seems like the things to take to the beach have gotten larger over the years. LOL.)
9. Money
I always recommend throwing a few dollars and a credit card in your beach bag. This may seem like a no brainer, but I often leave my purse at home or in the car. And it never fails, someone is selling snow cones or ice cream or something and I need a few dollars.
10. Flip flops/ Shoes
Sand can get crazy hot, rock beaches can hurt, parking lots and sidewalks have all kinds of reasons to wear shoes…just bring your flip flops or water shoes along. Burned, sore, or cut up feet just plain sucks.
11. Sunglasses
Sunglasses are my number one do not leave home without item. Wherever I'm going. So, of course, you're going to need them at the beach.
12. Waterproof bag/ phone case
The exact waterproof phone case/ bag I have is sold out, but this one is very similar. It works great and is super fun if you happen to be at a beach with clear water. In a pinch though, I good old Ziplock bag works well too.
13. Bathing suits, Cover up, and hats
Don't forget your bathing suit and cover up. I know you're saying…why does this have to be on my list of what to bring to the beach? Well, I can tell you from first hand experience, we've had to run into a local store and buy a bathing suit bottom for a child who managed to only bring half of their bathing suit. Just saying, put it on the list and make sure it goes in the bag.
Whether you prefer a big brimmed straw hat, a visor, or a baseball cap, hats are always a good idea. I go between my baseball hats or a cute straw hat depending on how windy it will be.
14. Phone/ Camera
Ok, this may seem obvious, but don't forget your phone or camera. Some of our best family memories are beach days so of course you'll want to document them.
15. Miscellaneous
There are all sorts of miscellaneous things needed for the beach depending on what you have planned for your beach day.
Snorkeling? Don't forget your snorkel gear.
Surfing? Don't forget your rash guard or wet suit.
Fishing? Don't forget your fishing gear.
Kayaking or Stand up paddleboarding? You'll need a life jacket and possibly water shoes.
Young kids? Consider a life jacket. Sensitive eyes? Maybe bring goggles. And don't forget swim diapers if you need them.
Going home straight from your beach day? Pack a change of clothes, face wipes, and a brush.
In an area prone to mosquitoes? Bring bug spray.
Plan to spend from sun up to sun down? Try using a beach cart or wagon.
You may also want to add first aid items, wipes, and that ever so useful Ziplock bag to your list of things to bring to the beach too.
Be sure to save this beach checklist for your next beach day!!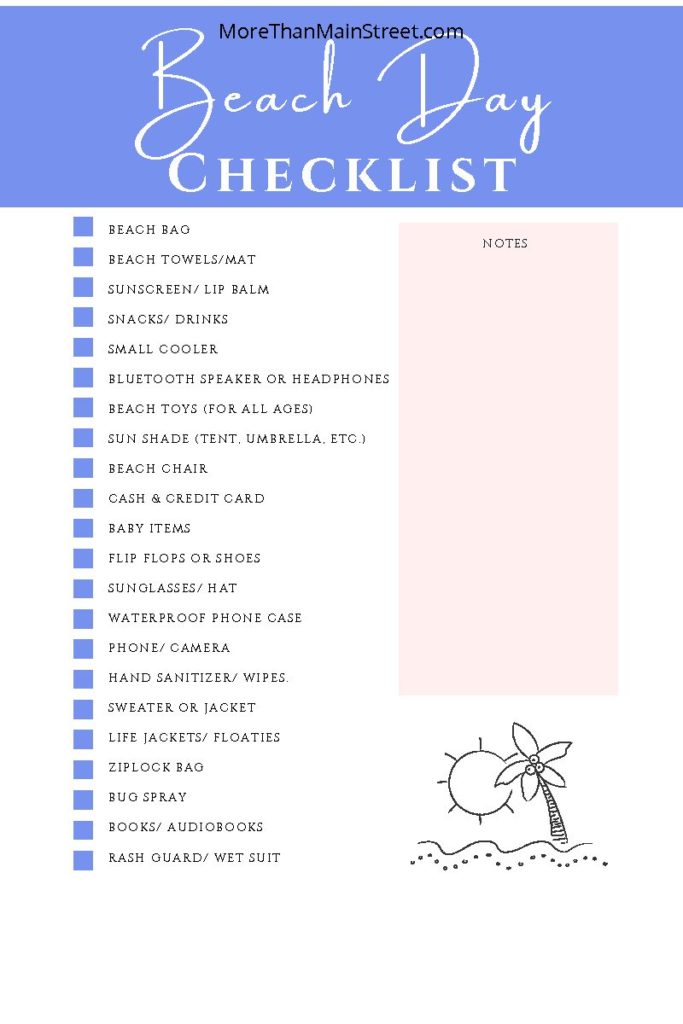 What you need to know before a day at the beach:
Soapbox Time. If you're not a regular beach goer, learn and educate your family about rip currents. Consider going to a beach where there are lifeguards. Pay attention to the warning flags. Don't ignore them just because you paid a lot for a vacation at the beach.
I have personally witnessed a child holding their mother's hand walking in the shallow surf, be knocked over by a wave and pulled out in a matter of seconds. I can vividly remember that mother screaming frantically for help. Luckily the child had on a life jacket and a surfer was able to scoop him up and bring him back in easily. Crisis averted. But it could've ended very badly.
We started teaching our children at a very young age about rip currents and what to do if you get caught in one. There are plenty of resources out there and even YouTube videos to help them learn about rip currents.
Don't Make These Beach Mistakes
Now you should have a pretty good idea of all the things to consider for your day at the beach. But what should you not do? Here are some common beach mistakes:
Don't forget to bring plenty of sunscreen. Especially if you are using the spray. You'll go through it quicker than you realize.
Don't forget to apply sunscreen often. Don't forget your hairline and scalp.
Don't forget to do your research. Look up when high tide and low tide will be (this matters in some destinations). Find out if you have to pay to park. Find out if the beaches have restrooms, showers, and lifeguards.
Don't forget to check the weather. Some famous beach destinations are not as warm as you might expect. We went to Cape Cod in June and it was not warm enough to go in the water. And beaches on the west coast of the USA are totally different than the east coast or gulf.
Don't forget to leave no trace…if there are no trashcans please take your trash with you.
Don't forget to read the warnings posted- often there are jellyfish, rip currents, rough water, or other things to note before you settle in for the day.
Don't forget to enjoy yourself!!
Any Beach Day is a Good Day
You're ready!! Go soak up that Vitamin Sea!
Some of our favorite beach destinations are:
Where is your favorite beach destination?
Do you feel ready for your beach day? And beach essentials I've forgotten? What do you think are the most important things to take to the beach? Let me know in the comments below!