California Road Trip Itinerary: 10 Days
Planning to spend 10 days in California? Looking for the perfect itinerary?Well, look no further…this 10 day California road trip itinerary is the one for you!!
This loop is perfect for families, couples, a girls getaway or solo travel! Our family agrees this was one of the best vacations we've ever taken.
This 10 day west coast road trip was the ultimate mix of city excitement, stunning nature and scenery, and even some rest and relaxation.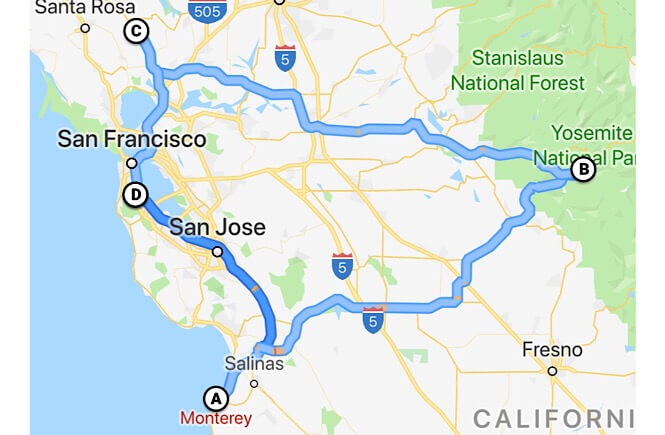 Our 10 Day California Road Trip Itinerary
Day 1: Arrive San Francisco
Day 2: San Francisco
Day 3: San Francisco, Big Basin OR Monterey
Day 4: Big Sur
Day 5: Monterey, Carmel-by-the-Sea
Day 6: Yosemite National Park
Day 7: Yosemite National Park
Day 8: Napa Valley
Day 9: Napa Valley/ Sonoma OR Muir Woods
Day 10: Depart from San Francisco
Accommodations planning: 2 nights in San Francisco, 2 nights in Monterey, 2 nights in Yosemite National Park, 2 nights in Napa Valley, 1 night in San Francisco. (I like to try to spend at least 2 nights in a location unless it cannot be helped.)
Love a road trip like us? Check out these epic road trip itineraries: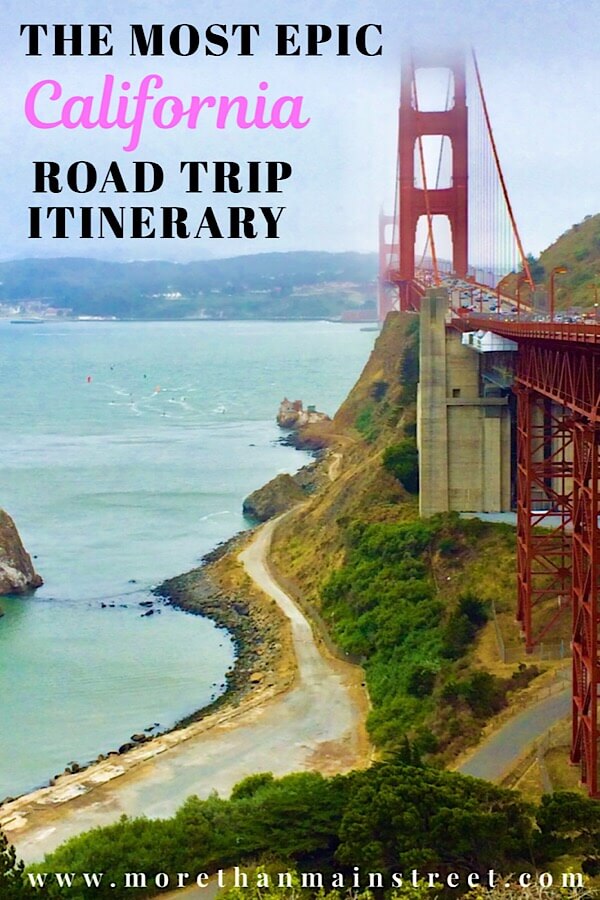 10 Day California Road Trip Itinerary Details
Days 1-3 in San Francisco (2 nights)
We flew in and out of SFO. Our flight arrived mid morning so we were able to do a lot on our first day in San Francisco.
Make sure to check out the major tourist attractions like Alcatraz, the Golden Gate Bridge, China Town, and Lombard Street. Read this post for more details on our top ten things to do in San Francisco and my absolute favorite, the Mission District!
We personally think there is no need for a car in San Francisco- we like to use Uber, cable cars, and our trusty feet! We walked on average five miles each day while we were in San Francisco. Beware the hills are no joke!! If you do go ahead and pick up your rental car when you arrive, be prepared to pay for parking at your hotel. Parking in the city can be insane (like $75 per night insane!).
Instead, plan to pickup your rental car on your way out of town. We have found that it's cheaper and more convenient to get a rental car from the airport. The key is returning your car to the same location you picked it up from. We have found one way car rental prices can sometimes be outrageous in the United States.
Days 3-5 Santa Cruz, Monterey, Carmel-by-the Sea, & Big Sur (2 nights)
Leave San Francisco around noon on Day 3 and drive 2 hours to Monterey.
We've done this drive several different times so you have options!
During our first California road trip we stopped along the way at Stanford University, did a drive-by of the Apple headquarters, and a stopped for a photo opp in Santa Cruz. If you have any extra time, consider spending the afternoon here as there are a ton of fun things to do in Santa Cruz! We also love to stop and see athletic facilities at big name colleges and universities during our road trips. It's never too early to start college tours with our kids! (Just kidding…well not really. LOL)
But to be honest, my very favorite option is to stop and see the redwoods in Big Basin Redwoods National Park on your way to Monterey…these giant trees will make your jaw drop! Something to consider is this option is a longer drive time and the roads aren't the best if you get car sick. Read more on how to spend just one hour exploring Big Basin and experience the giant redwood trees!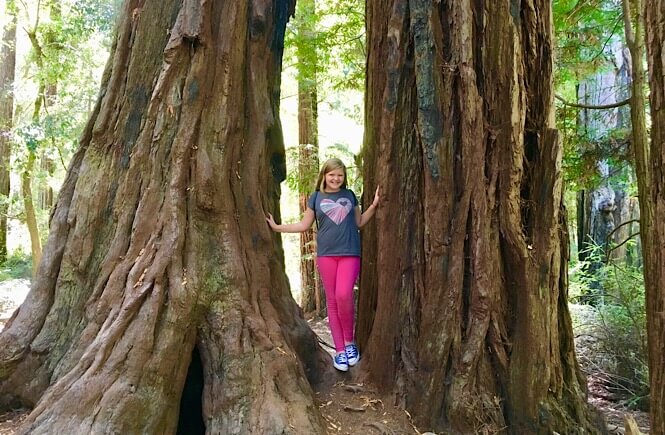 Pro Tip: California is super dog friendly! If you're traveling with your four legged bestie, check out this guide to the top dog friendly beaches in California
It is totally your choice whether you stay in Monterey or Carmel-by-the Sea as they are only about 15 minutes apart. We love both towns, but they have very different vibes. Monterey I think is a bit more affordable as Carmel is known to cater to the wealthier crowd. But Carmel is the cutest little European-esque town in California. Carmel also doesn't have a lot of big brand name hotels.
Whichever town you sleep in, you must at least visit both! While you're in the area consider vising the world class Monterey Bay Aquarium and Cannery Row. Then be sure to drive partially down Highway 1 towards Big Sur. Stop for a photo opp at Bixby Bridge. If you have time and the wait isn't too long, stop for lunch at Nepenthe! The views are totally worth it!
**If you're able to work in more time driving down Pacific Highway 1, be sure to check out some of these scenic views, awesome hikes, and other hidden gems of Big Sur!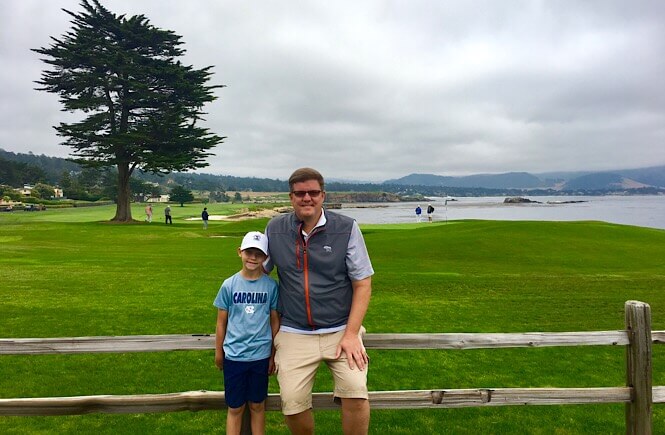 Also for the golf fans in your group check out Pebble Beach and do the famous 17 Mile Drive. Most of the Pebble Beach golf courses have tee times available to the public and don't require a lodging reservation, except Pebble Beach Golf Links. If you want to play Pebble Beach Golf Links (and you're not staying on property) you can still get a tee time by calling the day prior to find out if they still have availability.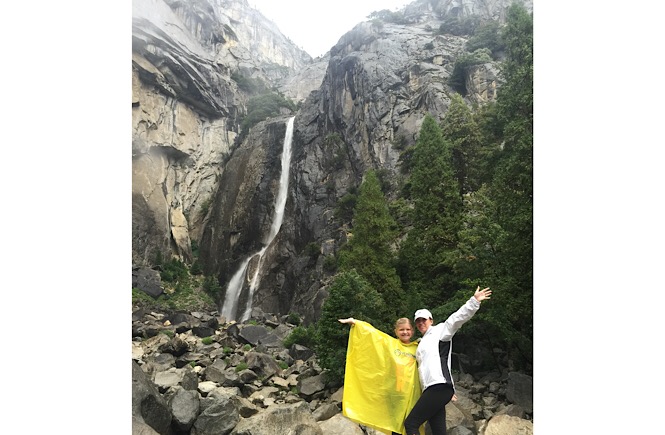 Days 5-7 in Yosemite National Park (2 nights)
Spend half a day finishing up exploring Monterey and Carmel-by-the-Sea and drive 4 hours to Yosemite National Park.
Make sure to book your accommodations in advance. Like way far in advance! What you do during your day and a half in Yosemite National Park will depend on where you end up staying. We ended up having to stay almost 45 minutes away from Yosemite Village because I didn't plan far enough in advance.
In addition, I highly recommend checking the National Park's website before you go to check on any closures. I had planned to visit Mariposa Grove to see the giant sequoia's only to find out literally on the way in that it was closed. I had to change our plans really quickly!
We love nature and we love hiking. But I'm the kind of person who doesn't particularly feel comfortable hiking on my own. You can certainly explore the main village area and even see Yosemite Falls on your own, but we tend to get more out of a quick visit when we hire a tour or guide. We chose to do an eight mile hike with Southern Yosemite Mountain Guides. Our guide did a fabulous job showing us the highlights and helping us get the most out of our full day in Yosemite National Park. He was very knowledgeable, entertaining, and patient with our family of four.
Yosemite is an outdoor paradise! If you are comfortable on your own, there are plentiful options for hiking, rock climbing, or bouldering in Yosemite!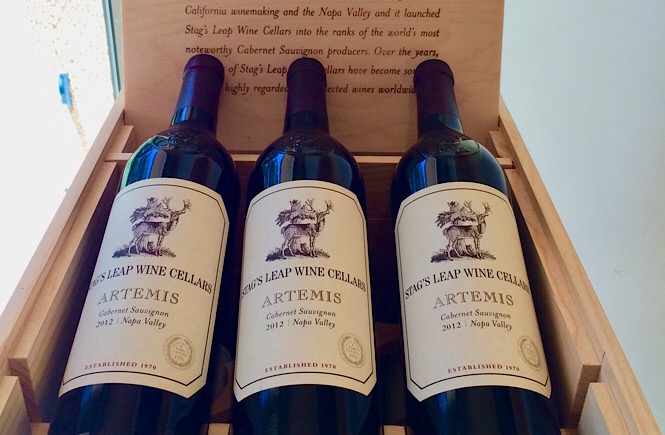 Days 7-9 in Napa Valley/ Sonoma (2 nights)
Spend half a day finishing up exploring Yosemite National Park and then drive 4 hours to Napa Valley.
Where you stay probably will depend a lot on who you are traveling with. We stayed at a Courtyard Marriott with a central location that was kid friendly. Read more in our family friendly guide to Napa Valley!
Because I was trying to balance adult and child activities on our road trip, we chose to spend our second day at Six Flags Discovery Kingdom. I would not do this again. This particular Six Flags amusement park was run down and a huge disappointment.
Instead, I would choose to explore the Sonoma area or visit Muir Woods if you didn't see the giant redwoods on your way to Monterey. The redwoods are an absolute must in my opinion and should be included on this last day or earlier in the trip.
Day 10 San Francisco: Depart (1 night)
We chose to spend the final night in a hotel in San Francisco near the airport so we wouldn't have to deal with traffic before our early flight. The drive from Napa/ Sonoma is about an hour and a half depending on traffic. If you have a later flight or aren't concerned about driving early in the morning, you could certainly add on this final night anywhere during your 10 day California road trip. Personally, I'd probably stay an extra day in San Francisco because I literally can't get enough of that awesome city!
California Road Trip Itinerary 10 Days
So what do you think of this 10 day road trip from San Francisco? I think it covers all the bases from outdoor fun to a city scene to wine country and more! It's such a versatile vacation and to this day remains one of our family favorites!
Have you been to any of these California destinations? What did you think? Do you think you would try this 10 day California road trip itinerary? Tell me about your travels in the comments below!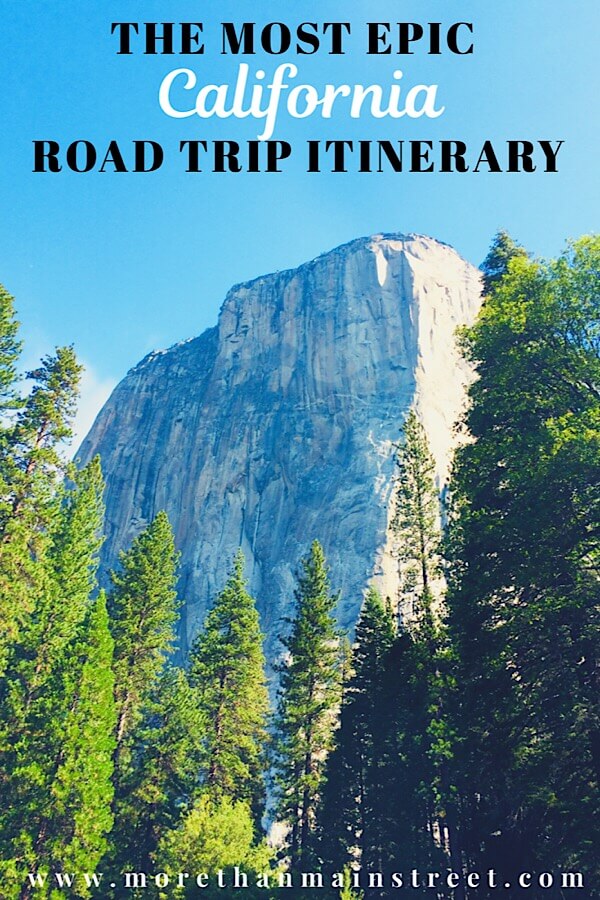 If you found this 10 day California road trip itinerary helpful, please consider saving it on Pinterest or sharing it with a friend! Thanks for supporting More than Main Street!