Fun Things to do in Orlando Florida Beyond Disney!
Beautiful Tiffany glass. Ancient artifacts. Interactive science exhibits.
While many people think of Orlando as just a place to go for theme parks and thrill rides, there are also plenty of great museums and more educational attractions to visit!
Visit the Orange County Regional History center to learn about the past and future of the area's citrus groves, which were there long before Disney. If you want a sophisticated day out, try some of the Orlando art museums including the Morse Museum and Orlando Museum of Art for stunning galleries.
For kids and families in Orlando, you'll love the interactive science center, as well as fun and educational places like Wonderworks or Ripley's Believe it or Not, which do a fantastic job of melding information, learning, and a whole lot of fun and good memories.
Orlando's museums are also great for when you want to get out of the extreme Florida weather for a while. When you're desperate for some air conditioning and escape from the hot and humid summer, or maybe sheltering inside from an afternoon thunderstorm, these are all fantastic options to help you continue on your sightseeing itinerary.
If you are planning to visit Disney during your visit to Orlando, make sure to read our best Disney tips before you go!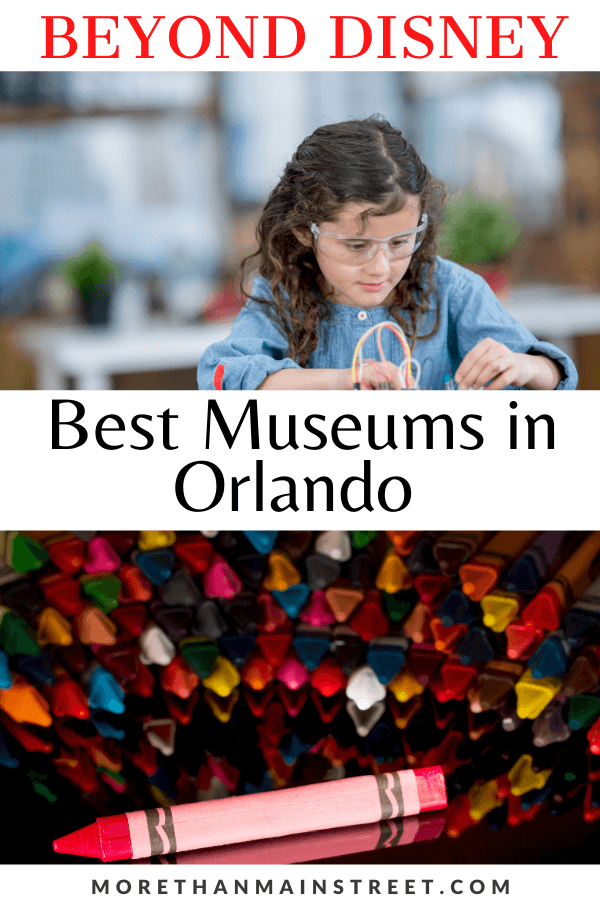 The Best Museums in Orlando
This week's post comes to you from Kalyn, an Orlando native, who writes about USA travel at All-American Atlas. While Orlando is best known for Disney and theme parks, there are so many more fun things to do in the area including some awesome museums. Today she is sharing the 14 best museums in Orlando:
Cornell Fine Arts Museum
Looking for free museums in Orlando? Check out the Cornell Fine Arts Museum on the campus of Rollins College in Winter Park where you'll find over 5,000 permanent art pieces, as well as regularly rotating exhibits.
They've got everything from contemporary pieces to ancient art, and if you check the schedule ahead of time, you might find free lectures, tours, and kid-friendly events to get the little ones sparking their creativity and interested in fine art.
Better yet, this museum is completely free, as it's donor-driven to make it more accessible to everyone.
This is a fantastic idea for something to do in Orlando for your birthday if you're the artsy type, and the Rollins Campus in and of itself has some beautiful architecture to check out after you're done at the museum.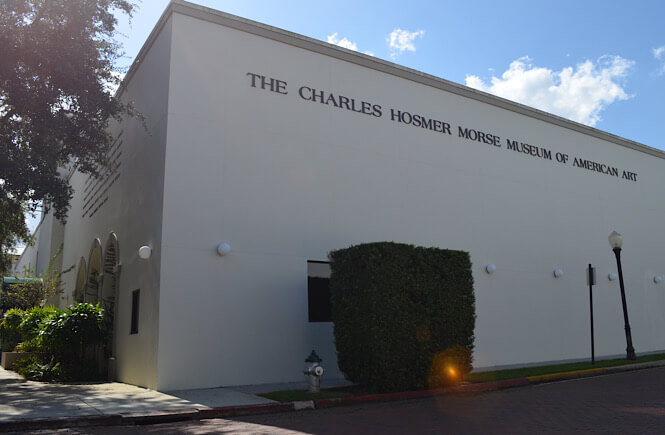 Morse Museum in Winter Park
If you're interested in Tiffany glass, there's nowhere better than the Morse Museum. This gorgeous museum, located in picturesque Winter Park, has cheap entrance fees (and often a free day of the month), and some of the most intricate and comprehensive collections of Tiffany glass in the world.
These are the collections of a woman called Jeannette Genius McKean and her husband, Hugh, and there is a lot more than just Tiffany to explore.
Check out the furniture, stained glass windows, and American art and paintings done by famous creative and visionaries, both from the local area and beyond.
The sunlight streams into the common areas, with places to sit and admire the art if you want a break or to spend some time reflecting.
Situated on Park Avenue, this classy museum is surrounded by plenty of places to eat and shop, and its smaller size allows you to sneak in a visit even if you don't have much time.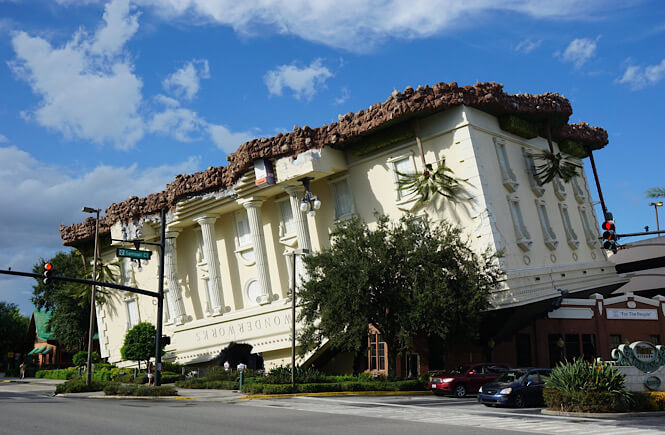 Wonderworks
While not technically a museum of artifacts, Wonderworks is one of the best educational opportunities for families in Orlando and one of the best things to do with kids in Orlando.
You'll understand why the second you step foot into this upside down house that draws attention from passerby's daily. It fits right into its spot on I-Drive and gives you something a bit different to do outside of the theme parks.
Take part in wacky and wonderful science experiments surrounding light, sound, physical touch and so much more. The joy of Wonderworks is that from the hurricane simulators to the incredible rotating hallway
to the physics exhibits, kids and parents get to learn and play together.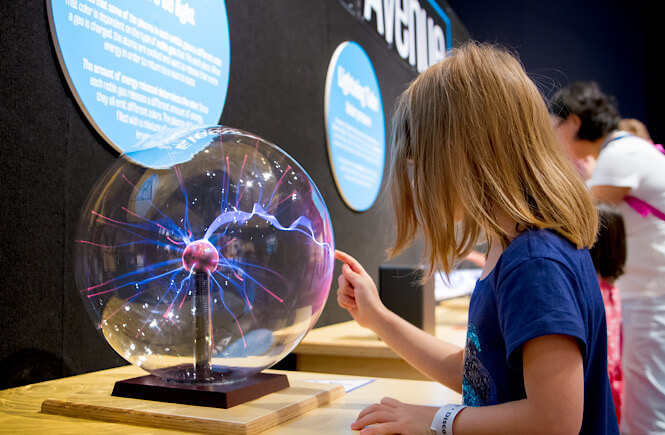 Orlando Science Center
The Orlando Science Center is Orlando's best museum for families, couples, and kids who are fascinated by the power of our natural world, as well as the engineering behind some of humanity's greatest feats.
But there are no boring plaques on the wall to read: this is Orlando, home of entertainment, and the Science Museum uses engaging, interactive exhibits to make sure everyone has a memorable day out.
Check out the human body exhibit to find out what's going on under your skin, or test gravity using the physics experiments. Building blocks set up like bridges and buildings help kids learn about architecture and how to build soundly. Color and activity are bursting out of every floor,
whether it's focused on dinosaurs, Hollywood make-up, or tornados.
There's also a fascinating wildlife section on the bottom floor that lets you get up close to spiders, snakes, and baby alligators. From every level, you can see the tree that stands in the center of the building and look down and see the nature center – a great touch to help you stay oriented and excited to work your way down to the first floor.
If you're got the little ones with you, they will fall head over heels for the "science town" built just for the youngest visitors. Here, they can splish splash at the water table, try their hand at harvest oranges, or engage in soft play with building blocks and other types of imaginative games that mean they won't ever want to leave.
Crayola Experience
Another Orlando attraction that doesn't call itself a museum, but is very much a place for activity and education, the Crayola Experience is a great opportunity for toddlers and elementary school aged kids to take part in art projects, learn how to paint, and get involved in creative activities including acting.
As far as learning goes, they'll get to learn all about how Crayola crayons are made, and if they need to burn off some energy before they go, the colorful playground gives them something extra to do.
Sealife Aquarium
Did you know that Orlando has it's own aquarium? Acting as a museum for marine life (well, a living museum, that is!), you can spend a lot of time at the Sealife Aquarium. From engaging with the colorful displays to learning about sea creatures from Florida's waters and beyond, you'll learn so much about how they feed and help conserve these beautiful creatures.
If you're looking for things to do in Orlando when it rains, this is a great option.
Try the 360 degree tunnel that you can walk through while being surrounded by swimming sea creatures to all sounds. Or, watch a dive show to see the divers move around the aquarium and keep the whole family entertained.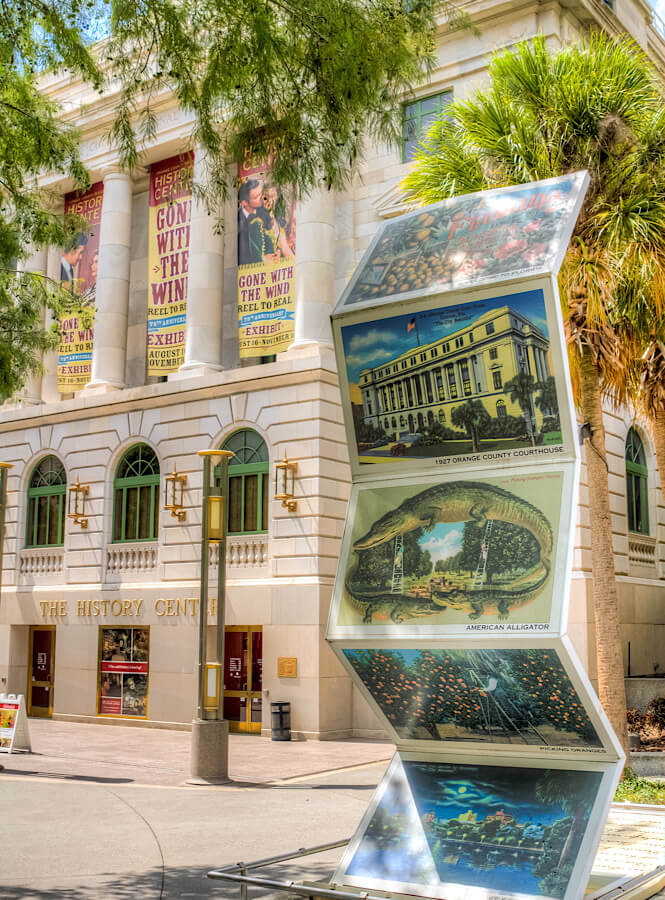 Orange County Regional History Center
Before the theme parks, Orlando and the county it is in, Orange County, wasn't empty! No, there is a rich history of the area that includes citrus groves, businesses, residents, and some key people who turned it into what the city is today. And you can learn all about it at the Orange County Regional History Center!
This is the place to go to learn about the culture and history of the area surrounding Orlando, and with four floors of exhibits there's so much to explore.
Learn about the cattle and citrus history, or learn about the history of African Americans in Central Florida, as well as Central Florida's role in aviation history.
Like most Orlando museums, interactive exhibits and lots of color and engaging displays mean that you won't be bored!
Madame Tusseuds
Ready to meet your favorite politicians, celebrities, sportspeople and more?
You can meet and greet them at Madame Tuesseuds! They won't move, of course – this is a wax museum, and they are forever stuck in their poses.
Take pictures of them or pose with your arm around them, and embrace the inner cheesy tourist vibes.
There are multiple location around the world, but the Orlando one is the perfect place to visit. The whole city is built off of the illusions and the entertainment, so head to this iconic attraction and say "cheese"!
Located in Orlando's ICON Park, you can also spend some time taking a ride around the Orlando Wheel when you're finished, or enjoying the shops and restaurants in the area.
No, it's not an educational museum, but it is a fun one and makes for one of the most Instagrammable places in Orlando.
Ripley's Believe It or Not
Open until late, Ripley's Believe It or Not in Orlando is a must-do for people interested in a weird and wonderful collection of the world's strangest oddities.
Not only can you stand next to a replica of the tallest man in the world to see how you compare, but you can also travel the world through the interactive exhibits bringing you fascinating facts from all over the globe.
The great thing about Ripley's being open until the evening hours is that it makes for a fantastic thing to do in Orlando at night, unlike many of the other museums which tend to operate daytime hours only.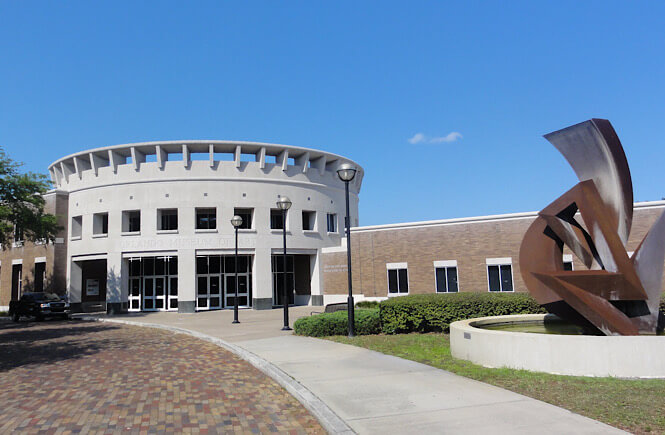 Orlando Museum of Art
The Orlando Museum of Art has over 2,400 pieces of art from around America, and it has both permanent and temporary exhibitions so you can always expect something new.
Founded in 1924, this museum has been a staple in Orlando itineraries. The inside of the museum is gorgeous, and you won't be surprised to learn that it often plays hosts to weddings and other events that need a beautiful and stately backdrop.
There are also sculptures out front, embracing the modern art scene, and the museum has kid's activities and regular events to help get young people involved in and appreciating art.
If you're an art lover, this is the must-do art museum in Orlando for you. Visit here, and then supplement it with others like the Morse Museum and Cornell Museum of Fine Arts.
Titanic: The Artifact Exhibition
An engaging and educational museum, Titanic: The Artifact Exhibition follows the ill-fated voyage of the Titanic as you explore the museum with the alter ego of one of the passengers on board. You'll meet with fully costumed actors who help bring the story to life and show you over 300 artifacts from the Titanic.
This is a really interactive way to learn about Titanic history and try something new in Orlando. If you've got some more time, you can also book onto their dinner experiences which are about three hours long and include the chance to pretend as if you are dining on the ship itself and
interacting with its crew and passengers.
Orlando Fire Museum
Maintained by volunteers who are either active duty or retired firefighters, this unique museum in Orlando is one for the bucket list. At the Orlando Fire Museum, you can discover the restored fire engines from the early 1900s that gleam proudly under the museum light and are filled with stories of firefighters from decades passed, or check out the historic firefighting equipment and gear to see how it's changed throughout the years.
There are regular events like storytime for the kids so you can check out something different and get your kids learning and appreciating the work of firefighters. As it is staffed by volunteers, this museum is a true labor of love from the firefighting community in Orlando who aim to inspire and educate.
Tupperware Confidence Center
Yes, Tupperware, as in, the storage products.
This is an entire museum dedicated to it!
At the Tupperware Confidence Center, you'll see historic Tupperware items, as well as the history and story of the company and how it grew to what it is today. And of course there's a shop where you can buy new products for your kitchen, because why not?
It's quirky, it's unique, and Tupperware is such an iconic American brand that families everywhere will love this Tupperware-dedicated exhibit and being able to say you've been.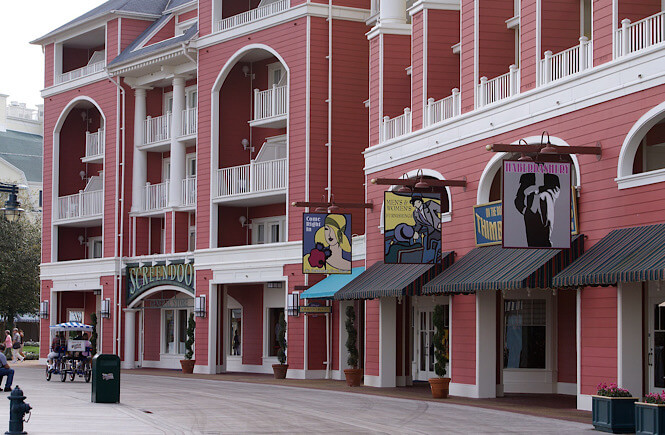 Disney's Boardwalk Resort
You're probably wondering how a Disney resort made its way onto the best museums in Orlando list. While this is not a dedicated museum or visitor attraction, you are allowed to wander around the resort without being a guest who is staying overnight, and in the halls and lobby you'll find
plenty of artifacts and exhibits on American mid-Atlantic culture of the past.
Disney's Boardwalk Resort celebrates everything from old time Ferris Wheels to carousels to music boxes, and if you want a fun day or night out that's still a little educational, make it one of your stops in Orlando!
Visit Orlando
Again, a huge thank you to Kalyn from American Atlas for sharing your Orlando tips with us!
We think Orlando is such a fun place to visit and the perfect addition to any southeast USA road trip! So, we want to know, which Orlando museum are you going to visit first? Let us know in the comments below!