Day Trips in North Carolina
Looking for a local adventure in North Carolina? Well…let us help!! We LOVE a day trip! And there are a ton of amazing day trips from Raleigh that are perfect for families, couples, or even going solo.
Exploring somewhere new without the added expense of a hotel room or accommodations is a win-win combo in our books! While all of these NC day trips could easily be turned into weekend getaways from Raleigh, we'll save that post for another day!
So…let's focus on some fun NC day trips!!
For purposes of this post, we've defined a day trip as a destination under three hours drive from Raleigh, the North Carolina capital. And while there are a ton of fun things to do in Raleigh, we love to encourage everyone to venture out and explore more of our beautiful state! We've included everything from the cutest small towns to the mountains to the beach. Oh…and a lot of barbecue! BUT, because everyone has a different tolerance for drive time, we've divided up the list into three sections: destinations within one, two, and three hours drive from Raleigh NC.
So, are you ready? Let's find some fun stuff to do in North Carolina!
Update! Have the entire weekend to explore? Check out our picks for over 20 weekend getaways from Raleigh NC!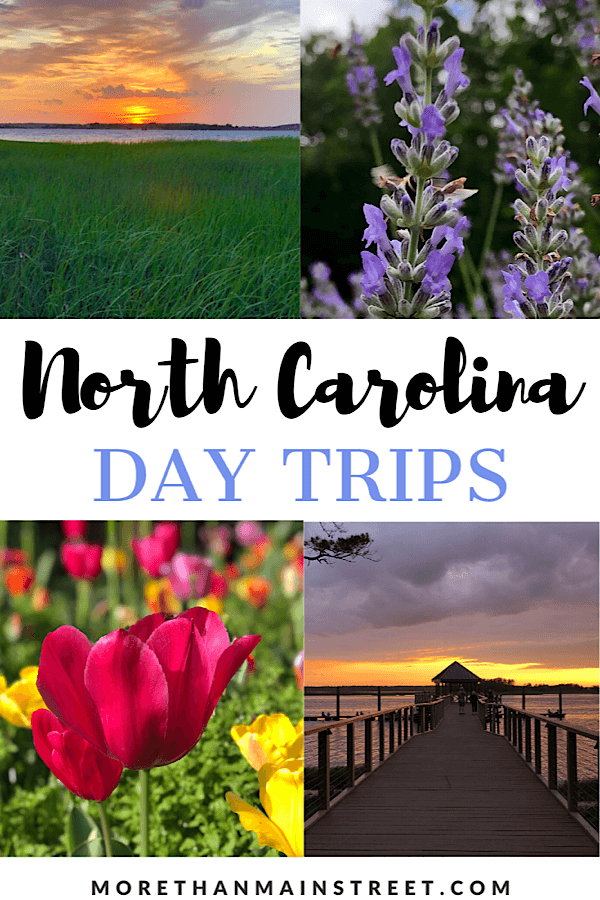 Pin these day trips from Raleigh to help with planning for your next adventure!!
Day Trips from Raleigh Within 1 Hour Drive
Raleigh, Durham, and Chapel Hill combined make up the Triangle area of NC. And while most people who call Raleigh home don't necessarily "visit" Durham or Chapel Hill, we still feel like they deserve their own spot on this list of day trips from Raleigh, NC. Why? Because you can easily spend an entire day exploring these two cities!!
Durham, NC
Travel Time from Raleigh to Durham: 30 minutes (25 miles)
Topping our list of fun things to do in Durham for the day are a visit to Sarah P. Duke Gardens, the Duke Lemur Center (make reservations far in advance!), and the Museum of Life and Science. If you have time, explore downtown Durham's street art scene and catch a show at DPAC or a Durham Bulls game! Oh and if outdoors is your thing, be sure to check out Eno River State Park. Hungry? Try Juju for the most amazing asian fusion tapas!
Chapel Hill, NC
Travel Time from Raleigh to Chapel Hill: 37 minutes (29 miles)
Ok, maybe we're a little partial to Chapel Hill because we're huge UNC Tar Heel fans. But, not to worry, there are plenty of fun things to do even if you root for some other team. LOL. Whatever team you favor, we always recommend catching some sort of sporting event, exploring the gorgeous UNC campus, and taking a walk down Franklin Street. Don't miss the NC Botanical Gardens or Morehead Planetarium. Then depending on the day of the week and time of year, head just down the road to the Carrboro Farmer's Market or hit up Lavender Oaks Farm. Hungry? Try local favorite Top of the Hill Restaurant & Brewery or Al's Burger Shack!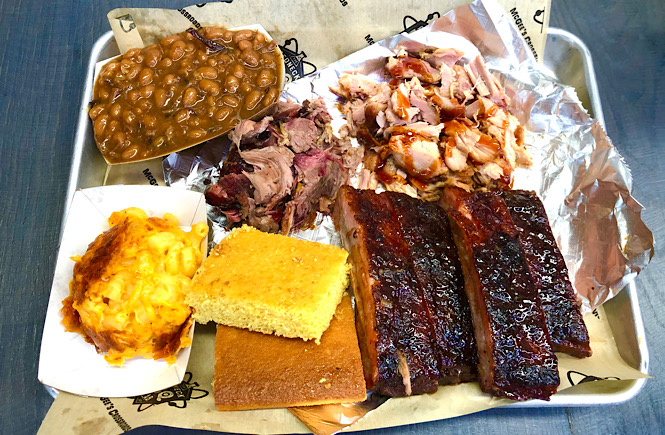 Benson, NC
Travel Time from Raleigh to Benson: 37 minutes (33 miles)
More than likely Benson, NC hasn't been on your radar as a NC day trip destination. But, in our opinion, it is worth the visit! Explore the ever so charming downtown, take a tour of Broadslab Distillery (NC's first farm distillery), and stuff your face at the Redneck BBQ Lab. NC is serious about their barbecue and this little place earns it's spot on the best bbq in NC list if you ask us!!
Pittsboro, NC
Travel Time from Raleigh to Pittsboro: 42 minutes (34 miles)
First things first, stop by the awesome Fearrington Village to check out the adorable shops, delicious eats, and maybe even a spa treatment! But while you're in town, you should also check out the Haw River pedestrian bridge, the Chatham County Courthouse (with a small museum inside!), and Allen & Sons Bar-B-Que…because well, BBQ is worth a day trip anytime!!
Hillsborough, NC
Travel Time from Raleigh to Hillsborough: 43 minutes (38 miles)
Hillsborough is another super cute small town in NC definitely worth a day trip! Spend your day persusing the unique shops, hanging out on the Riverwalk Greenway, or letting the kids play at Gold Park. For something different, check out the Occoneechee Speedway Trail, a walking trail full of NASCAR history.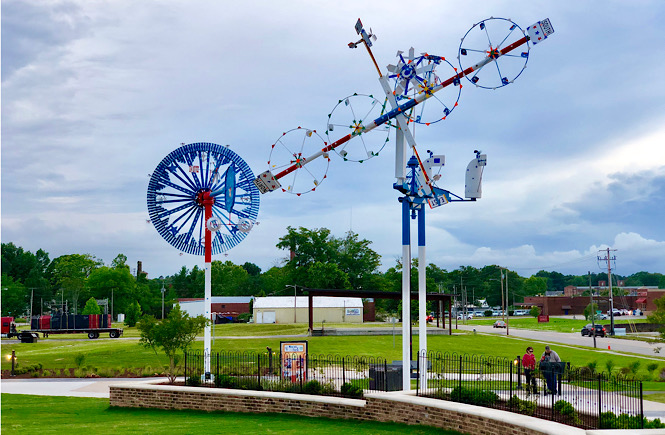 Wilson, NC
Travel Time from Raleigh to Wilson: 53 minutes (50 miles)
There are two things you need to do when you come to Wilson: visit Whirligig Park and eat at Parker's Barbecue. Whirligig Park is an outdoor museum unlike any other full of unique pieces from Vollis Simpson's creativity! And Parker's Barbecue has been a Wilson landmark since 1946. Parker's is very unassuming in decor but they seriously have the best fried chicken around and eastern NC bbq done right! P.S. If you have more time, check out The Country Doctor Museum, Imagination Station Kid's Museum, the Wilson Rose Garden, and Brewmasters.
Update! There's a new game in town…check out Marty's Barbecue too…it's not fancy but it is certainly delicious!
Raven Rock State Park
Travel Time from Raleigh to Raven Rock State Park: 57 minutes (40 miles)
For outdoor lovers, Raven Rock State Park near Lillington, is a perfect day trip from the Triangle. There are a variety of family friendly hiking, biking, and bridle trails. For the best view (and a waterfall too), take the dog friendly (on leash) 2.4 mile Raven Rock Loop Trail.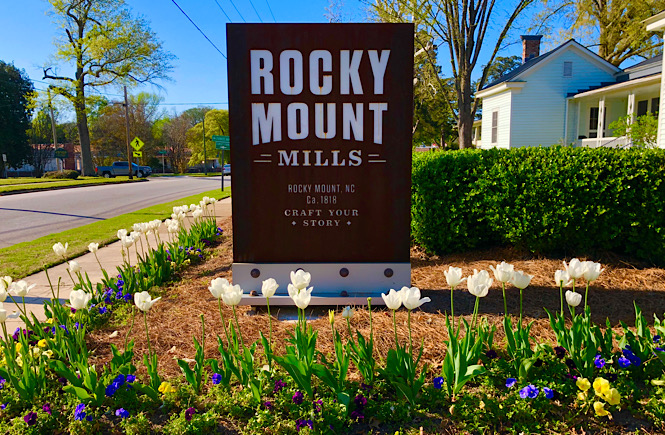 Rocky Mount, NC
Travel Time from Raleigh to Rocky Mount: 1 hour (59 miles)
There are a ton of fun things to do in Rocky Mount and it's a super easy day trip from Raleigh. While you're in town visit one of the many craft breweries at the family friendly Rocky Mount Mills, explore Battle Park, engage the kids at the Imperial Center & Children's Museum or Sunset Park! Hungry? Grab lunch at Barley & Burger or TBC West! Need a coffee fix? Check out Larema downtown.
Goldsboro, NC
Travel Time from Raleigh to Goldsboro: 1 hour (54 miles)
Home to Seymour Johnson Air Force Base, Goldsboro is a military town. And while you can prearrange to tour the base (on the third Thursday of each month), there are other fun things to do in the area too! Opt outside at Cliffs of the Neuse State Park, check out the Mount Olive Pickle Factory just down the road, and finish your day off at Goldsboro Brew Works.
Want to see more of North Carolina all at once? Grab our best NC road trip itinerary!
Day Trips from The Triangle Within 2 Hours Drive
So many amazing options for day trips from Raleigh are within a two hour drive of the Triangle. So…which destination will you choose to explore first??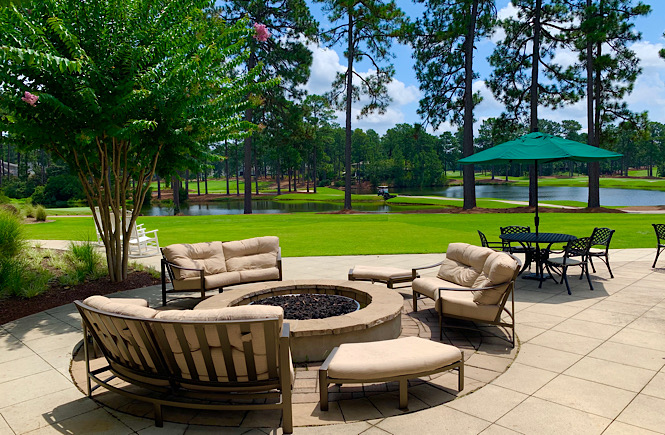 Southern Pines/ Pinehurst, NC
Travel Time from Raleigh to Southern Pines: 1 hour, 9 minutes (59 miles)
If you're a golfer…this is the day trip for you!! If you're not a golfer…this is still the day trip for you! Must dos in one of the coolest towns in NC: Weymouth Woods Sandhills Nature Preserve, Aloha Safari, The Village of Pinehurst, or a visit to the iconic Pinehurst Resort Clubhouse. If you have time pop by the super cute boutiques, restaurants, and coffee shops downtown.
Want more details? Read more in my family friendly guide on what to do in Pinehurst NC.
Fayetteville, NC
Travel Time from Raleigh to Fayetteville: 1 hour, 5 minutes (65 miles)
Whether you're a history lover, into outdoor adventures, or a wanna be foodie, Fayetteville is full of fun things to do! Explore over 750 miles of historical driving trails, immerse yourself in the military history at one of the many local military sites, wander the Cape Fear Botanical Gardens, or indulge at one of the five local breweries. What may appear as just another military town is actually a fun day trip in NC!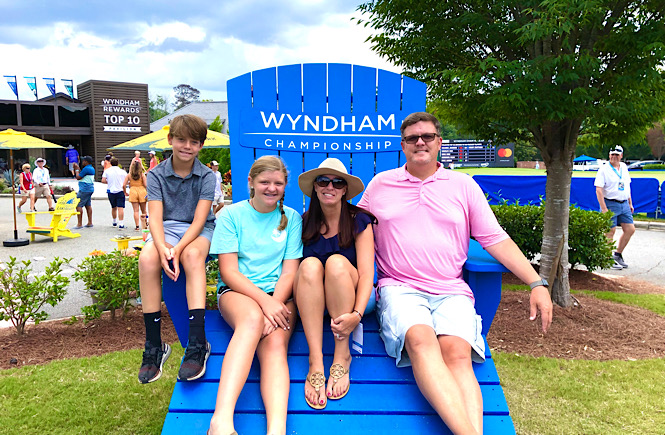 Greensboro, NC
Travel Time from Raleigh to Greensboro: 1 hour, 18 minutes (77 miles)
Greensboro is a pretty big city (the third largest in NC) so you may have a hard time covering this one in just a day. But you can certainly give it a good old fashioned try! Greensboro is often the host to different sporting events from professional golf tournaments to the NCAA basketball tournaments. But if you're visiting just for the heck of it, consider checking out the International Civil Rights Center & Museum, the Greensboro Science Center, the Greensboro Children's Museum, or the Tanger Family Bicentennial Gardens. If you love nature, also stop by the Greensboro Arboretum. Hungry? Try Hops Burger Bar.
Greenville, NC
Travel Time from Raleigh to Greenville: 1 hour, 23 minutes (84 miles)
Greenville is all about BARBECUE!! Barbecue is just a big deal in NC. Be sure to try B's BBQ, Sam Jones BBQ, and the Skylight Inn in Ayden. Insider Tip: Get to B's early, when it's gone, they just close up shop! Ok, Ok…there is actually more to Greenville than barbecue. Also home to East Carolina University, check out a local game, visit Uptown Brewery, and check out the unique steel artwork of Jonathan Bowling while you're in town!
Asheboro, NC
Travel Time from Raleigh to Asheboro: 1 hour, 24 minutes (72 miles)
Time to visit the NC Zoo!! With over 2600 wooded acres (500 of which are developed), the NC Zoo is the largest zoo in the world. That also means there is a lot of ground to cover! So make sure to bring the stroller for little ones and wear good walking shoes! Once you've had your fill of the zoo, head into Asheboro. Check out the great shops, food options, museums, and the one of a kind Seagrove Potters.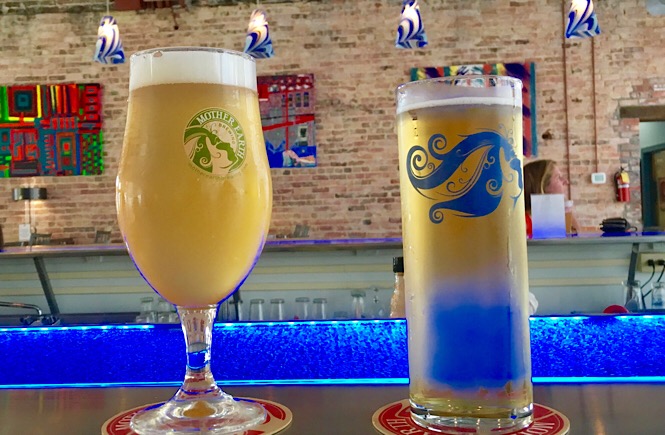 Kinston, NC
Travel Time from Raleigh to Kinston: 1 hour, 25 minutes (82 miles)
Two major reasons to come to Kinston: The Chef and the Farmer and Mother Earth Brewing. You may or may not have heard of Vivian Howard before, but if you haven't look up A Chef's Life. Vivian and her restaurant are worth the trip! Before your dinner reservation, check out the emerging art scene in Kinston and head over for a tour and samples at Mother Earth Brewing.
Winston Salem, NC
Travel Time from Raleigh to Winston Salem: 1 hour, 40 minutes (103 miles)
Winston Salem wins biggest surprise day trip in our book! The downtown Arts District, Old Salem Museum and Gardens, The Reynolda House, and a tour of the gorgeous Wake Forest University top our list. Hungry? Try Sweet Potatoes!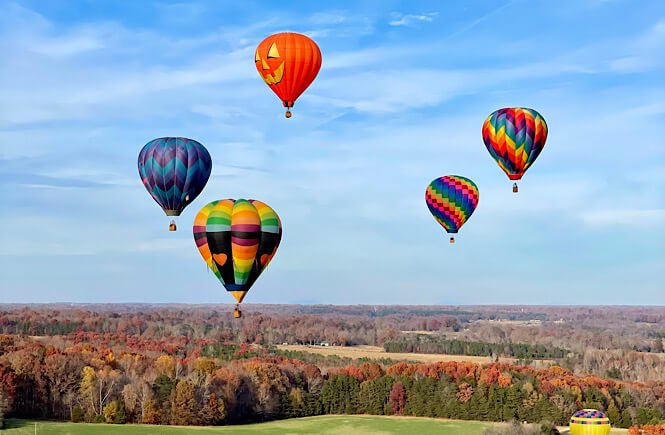 Statesville,NC
Travel Time from Raleigh to Statesville: 2 hours (136 miles)
Did you know that Statesville NC is also known as the "ballooning capital of the east"? Well…now you know! And if you're looking for a little adventure during your day trip from Raleigh, consider a trip to Statesville. There are a ton of fun things to do in Statesville, but my top recommendation is taking a hot air balloon ride. Flights can be scheduled year round either as a sunrise or sunset flight. If you're not quite ready to take flight, consider a visit during the annual BalloonFest held during the fall of each year. Also worth a stop during your visit: downtown Statesville, Fort Dobbs Historic Site, and Southern Distilling! Grab a coffee at Lake Mountain Coffee and a delicious meal at Broad Street Burger Bar.
Wilmington, NC
Travel Time from Raleigh to Wilmington: 2 hours (129 miles)
Looking for a beach day trip in NC? Wilmington's Wrightsville, Carolina, and Kure Beaches are some of the best beaches in NC! Not a beach lover? No worries, there are also a ton of other super fun things to do in Wilmington!! You're probably going to wish you had more than just a day trip here! Our top picks for a day trip: visit downtown and meander the Riverwalk, try your hand at paddle boarding or kayaking around the Intracoastal Waterway or Cape Fear River, or visit the ever so fascinating Battleship North Carolina. Hungry? Try K-38 for the best tex-mex ever, The Fish House grill for seafood and waterfront casual dining, or find out all our favorite Wilmington restaurants.
Wilmington is fun year round! We love visiting during the off season too! Check out what other destinations made the list for our 15 best winter getaways in the Southeast USA!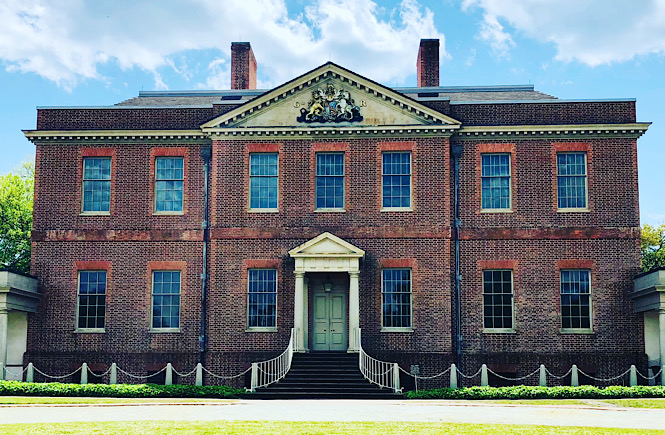 New Bern, NC
Travel Time from Raleigh to New Bern: 2 hours (116 miles)
New Bern is one of those super charming eastern NC towns you may have never heard of but you soon won't forget. Beyond it's adorable downtown full of yummy restaurants and shops, be sure to check out Tryon Palace for a little history lesson, the birthplace of Pepsi (the local drugstore downtown), and wander the picturesque waterfront. And if you still need more to do, go on a bear hunt! To celebrate it's 300th Anniversary in 2010, Bear Town Bears constructed large fiberglass bears all over the town of New Bern. Make it fun for the kids and download this map and scavenger hunt. Hungry? Try The Chelsea or The Carolina Bagel Company.
Pilot Mountain State Park
Travel Time from Raleigh to Pilot Mountain State Park: 2 hours (125 miles)
One of the most recognizable and distinct landmarks in NC, Pilot Mountain State Park should certainly be on your list when it comes to day trips from Raleigh. Spend your day hiking, paddling the Yadkin River, climbing, rappelling, bicycling, and fishing. Bring a picnic lunch to round out your day enjoying the great outdoors.
Bonus: If you're a fan of the Andy Griffith Show, make time to visit Mount Airy, just 15 minutes down the road. In "real life Mayberry" you can step into the famous TV show and even visit Andy's childhood home!
Day Trips from The Triangle Within 3 Hours Drive
Three hours may by pushing your limits for day trips from Raleigh, NC, but we feel like these destinations are worth it!
Edenton, NC
Travel Time from Raleigh to Edenton: 2 hours, 9 minutes (138 miles)
Edenton might just be one of the best day trips in eastern NC. A little more quiet, a little slower pace but a lot of southern charm packed into this cute little NC town. Fill your day in Edenton with a trip to the Hope Plantation, the Roanoke River Lighthouse, and checking out the unique shops and boutiques downtown!
Hanging Rock State Park
Travel Time from Raleigh to Hanging Rock State Park: 2 hours, 12 minutes (122 miles)
Looking for mountains near Raleigh to spend the day? This might just be the closest answer!! Hanging Rock State Park is the perfect solution for outdoor enthusiasts. Between hiking, swimming, waterfalls, canoe rentals, mountain biking, and climbing there's are options aplenty! Want something a little different? Check out Carolina Zipline Canopy Tours.
Charlotte, NC
Travel Time from Raleigh to Charlotte: 2 hours, 30 minutes (167 miles)
There's so much to do in Charlotte, NC!! As a matter of fact their slogan is "Charlotte's got a lot"! But since you only have one day, we recommend the US National Whitewater Center for whitewater rafting, climbing, and mountain biking. Not feeling outdoorsy? Check out the NASCAR Hall of Fame, Carowinds, The Mint Museum or get your shopping fix at Concord Mills.
Stone Mountain
Travel Time from Raleigh to Stone Mountain: 2 hours, 35 minutes (164 miles)
While you could spend your entire day taking in the very impressive Stone Mountain State Park, there are also several other fun things to do in the area! So after you've had your fill of hiking, fishing, climbing, and more at the massive granite dome, be sure to check out the local wineries, antique mall, and golf courses.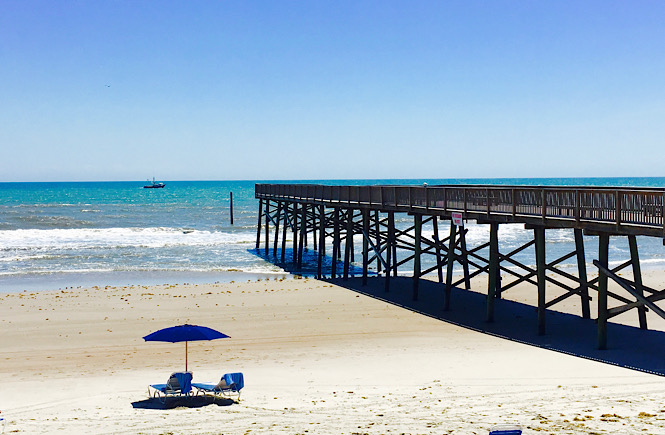 Atlantic Beach/ Beaufort, NC
Travel Time from Raleigh to Beaufort: 2 hours, 40 minutes (156 miles)
Who doesn't love a day trip to the beach?? And I personally can't resist the little downtown shops and restaurants in Beaufort, so that's my first stop for some lunch and window shopping. Next up you'll have to make a choice: whether to relax and soak up the sun on the beautiful beaches or get active by paddle boarding, kayaking, or fishing. Whatever you choose, there is so much fun to be had in the Atlantic Beach, Morehead City, and Beaufort areas. Hungry? Try Amos Mosquito's or The Sanitary Fish Market.
We love the beach! Grab our free printable beach packing list to make sure you don't leave anything behind! Want more beach time? Find out our picks for the best beaches on the east coast!
Yadkin Valley
Travel Time from Raleigh to Yadkin Valley: 2 hours, 50 minutes (179 miles)
Looking for one of the best day trips from Raleigh for couples? This is it! Transport yourself to another world…take a tour of Shelton Vineyards, eat at their fabulous on site restaurant, Harvest Grill, and relax in what certainly didn't feel like NC to me! (P.S. Check their event calendar before you visit!)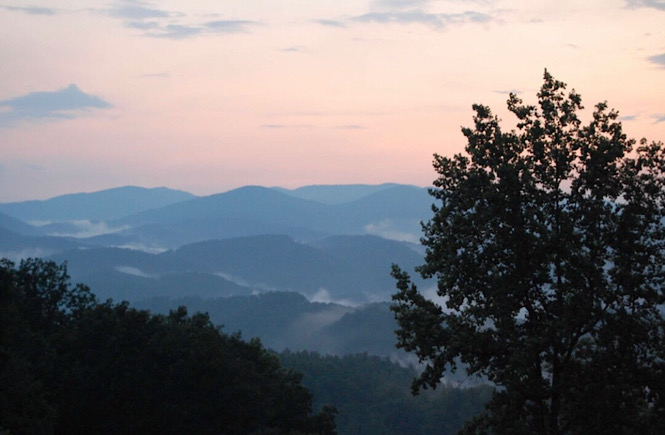 Boone, NC
Travel Time from Raleigh to Boone: 3 hours (188 miles)
If you're looking for the closest mountains to Raleigh, I'd probably head to Boone! It is a bit of a drive for just one day but it is oh so worth it! Take in the majestic Blue Ridge Parkway, Grandfather Mountain, and be a kid again at Tweetsie Railroad. Bonus is you can do this day trip during the fall when the leaves are putting on a show! Hungry? Try the Daniel Boone Inn!
Manteo, NC
Travel Time from Raleigh to Manteo: 3 hours (190 miles)
Most people I know head straight to the Outer Banks and completely overlook the absolutely adorable town of Manteo, NC. We think it deserves a day trip all on it's own. Wander the downtown waterfront, check out the NC Aquarium on Roanoke Island, and get your history fix at The Lost Colony.
Have a little more time?? Check out all these fun things to do in the Outer Banks!
Fun Things to Do in North Carolina
So…what do you think?? Think you can find something fun and exciting to do on your next day off in NC?
Which of these fun day trips in NC would you choose to visit first? Are you more into our epic state parks, the more mid sized cities, or one of our charming southern NC small towns? Have I left any destinations off this list? Let me know in the comments below!!
Save these fun day trips from Raleigh for your next adventure!