Downtown Durham NC Wall Murals & Street Art
Searching for Durham NC wall murals and street art? Looking for that perfect Instagram shot? Or maybe you're just bored in the Triangle area and looking for something fun and different to do? Whatever the reason…we have a solution!! Check out some of Durham, NC's epic public art! It's guaranteed to brighten your day!
What is street art?
Street art is any form of visual art in public spaces. Street art can be anything from wall murals to sculptures to graffiti.
Street art is popping up and gaining popularity all over the United States. From wall murals in Miami, Florida to Portland, Oregon to Phoenix, Arizona… street art is all the rage! Many cities are actually seeking out adding public art to beautify spaces and cities. Tourists, Instagram influencers, and art lovers are all enjoying many of these fun and beautiful pieces of public art. While art used to be something you only saw in museums, now you can see it by simply walking down the street!
Read more about the Mission District wall murals in San Francisco…where I discovered and fell in love with street art!
Instagram Worthy Durham NC
We personally love seeking out wall murals and street art whenever we travel. But recently I realized we had never really taken the time to check out the fantastic art in our own backyard. We only live a little over an hour from Durham, so it was about time for us to go on a street art adventure! We had the best time discovering the wall murals all over downtown Durham!
Make street art fun for kids or turn it into a competition with friends!! Grab my FREE Printable Scavenger Hunt by subscribing below!
So are you ready to see what Durham has to offer?? One of the best things about seeing most of these murals is that they are easily within a one mile walking distance of each other. Downtown Durham is super walkable with lots of restaurants and shops to check out along the way too. Grab some comfy shoes…let's take a tour of some of the best Durham NC wall murals and street art!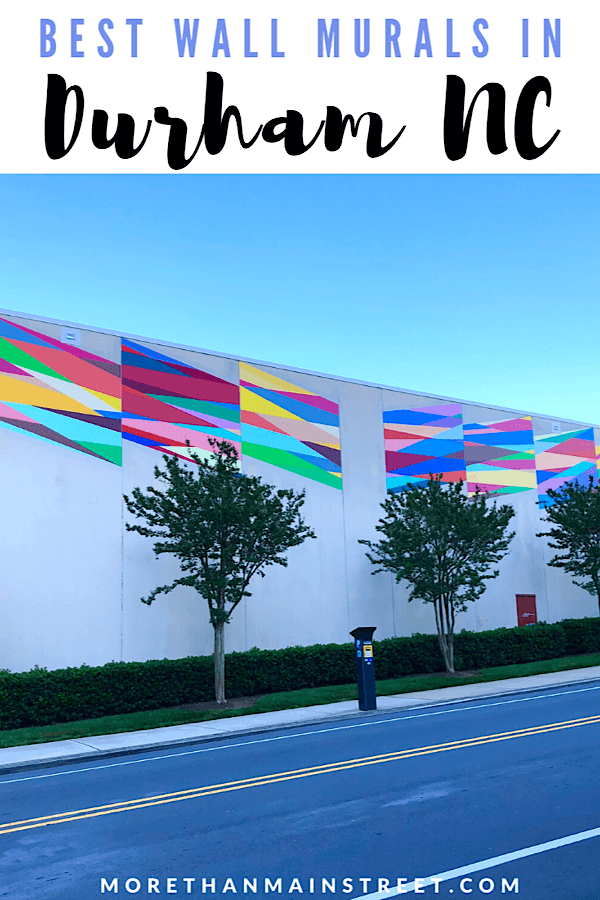 Time Bridge. Location: 218 W. Morgan St. Durham (Downtown Durham YMCA Building)
I love any mural with vibrant colors. And Time Bridge by artist Odili Donald Odita delivers beautiful happy colors representing the melting pot of the city of Durham.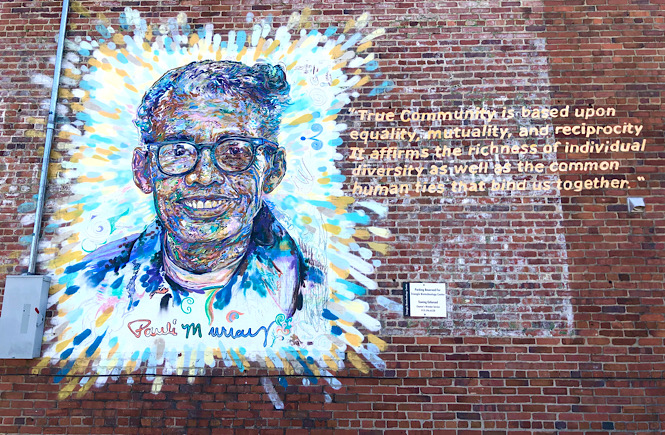 Pauli Murray. Location: 313 Foster St.
Located right across the street from the Time Bridge mural at the YMCA, you can see both murals within a matter of minutes! Not only was Pauli Murray was an important figure in the Durham community but was a life long advocate for civil and human rights. Because of this, she was chosen to be featured in the collaborative public art project called "Face Up: Telling Stories of Community Life."
Insider Tip: I love learning the background and history of public art. Not only am I learning something new, but my kids are too!!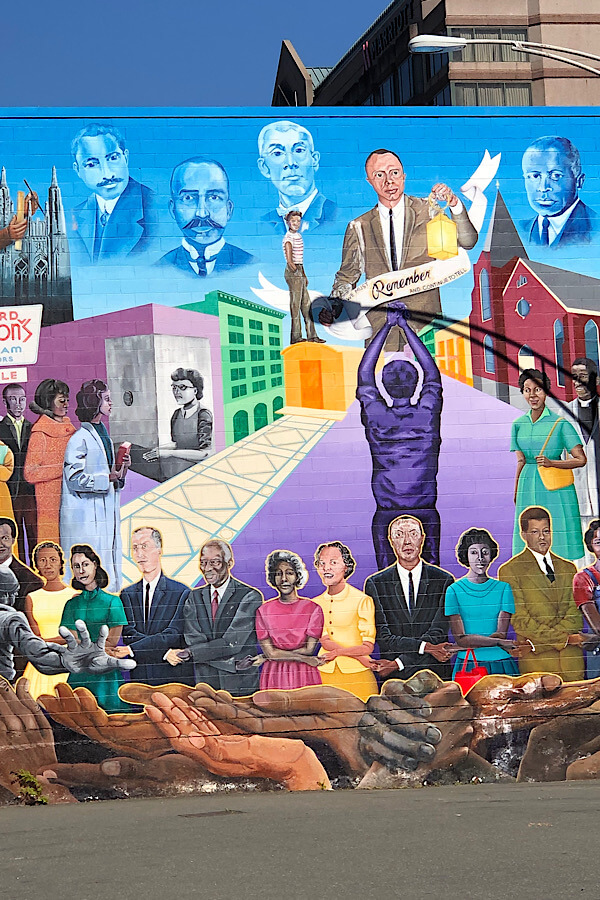 Durham Civil Rights Mural. Location: 120 Morris St.
The Durham Civil Rights Mural is just around the corner from the two murals above and right next to the Durham Arts Council. This mural is special because it focuses on so many different stories of Durham's civil rights history. I personally love the mural because I notice new details each and every time I see it.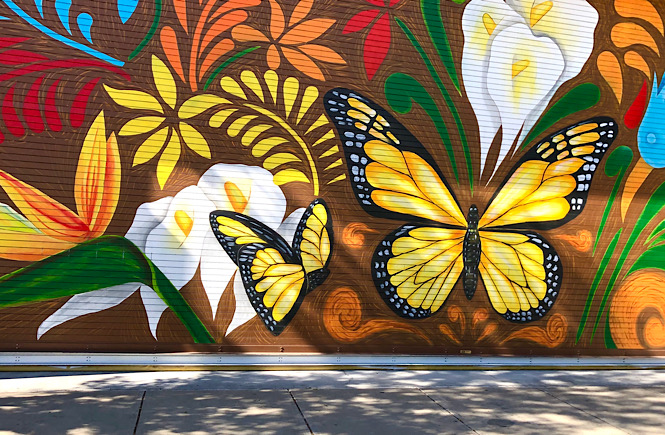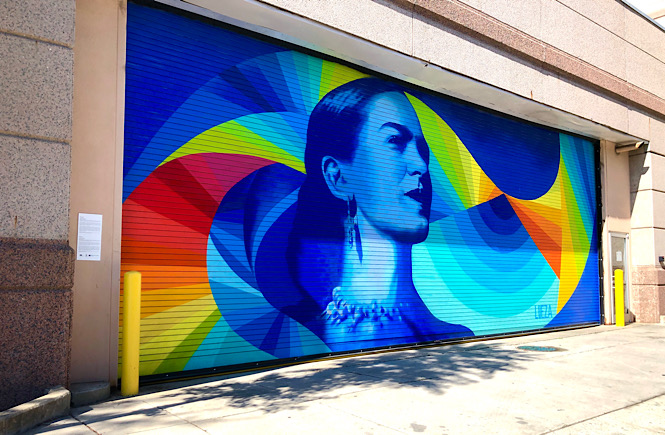 Location: Durham Convention Center (On W. Chapel Hill St.)
These two beautiful brand new murals representing Mexican modernism are sure to impress. Located just around the corner from the Durham Civil Rights Mural, you can get here in just a few minutes walk time.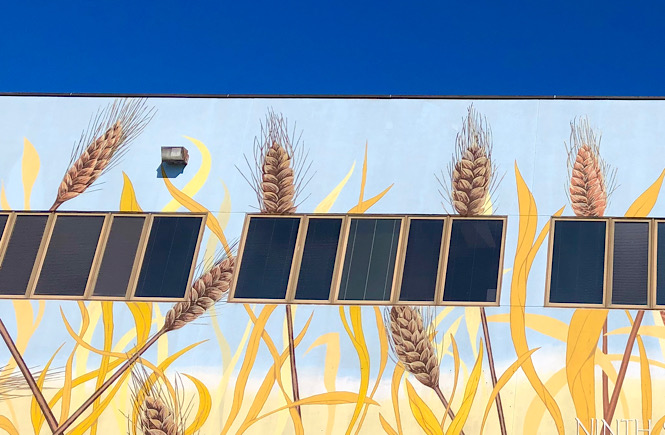 Ninth Street Bakery Mural. Location: 136 E Chapel Hill St.
We're big fans of supporting local small businesses, and that's what Ninth Street Bakery is all about. Representing their organic and locally made flour, make sure to pop in and grab a treat while you're checking this mural off your list!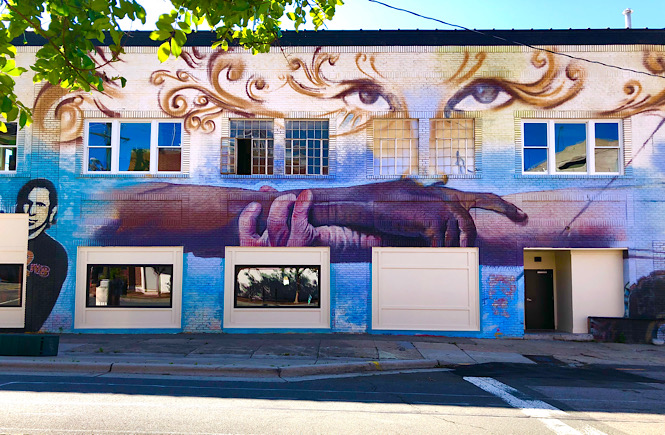 Two Way Bridges. Location: 800 W. Main St.
Before you look up the meaning behind this mural, you can probably take a guess. It is a pretty powerful image! I love murals that spark conversation. And this mural celebrates the connections between the local Duke University and Latino communities.
If you're short on time, this is the only mural that is a little bit out of the way on your Durham walking tour. It's located about 0.4 miles from the Ninth Street Bakery. Then'll you'll actually double back to get to the next mural. If your legs are tired, this is one you might want to skip.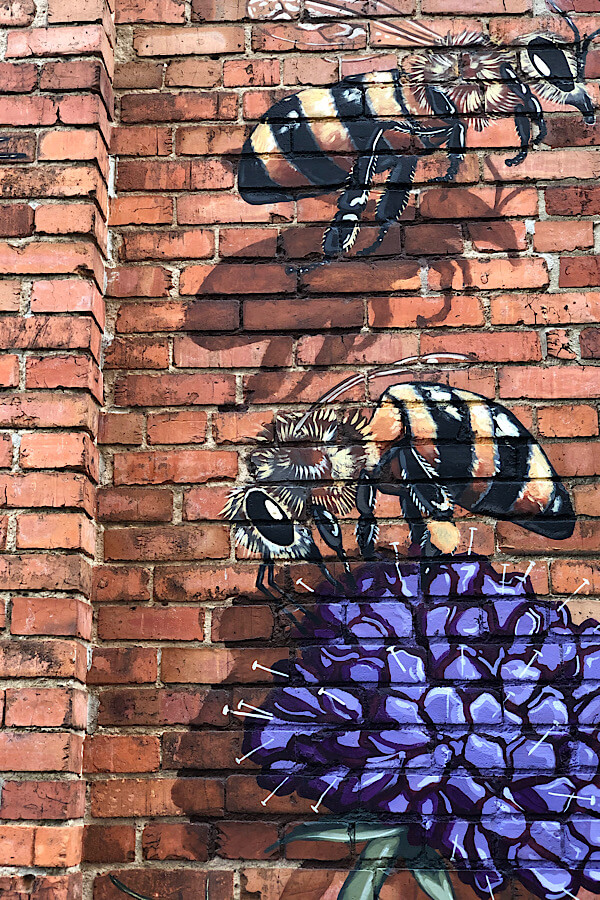 Swarm. Location: 210 W. Pettigrew St.
Head back the way you came (about 5 minutes) to get to Swarm at the Burt's Bees Headquarters. This is probably my all time favorite mural in Durham. It's incredible!! I love all the detail and just can't get enough.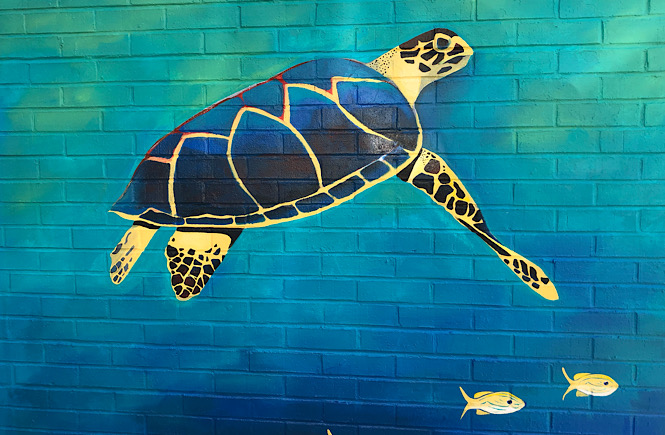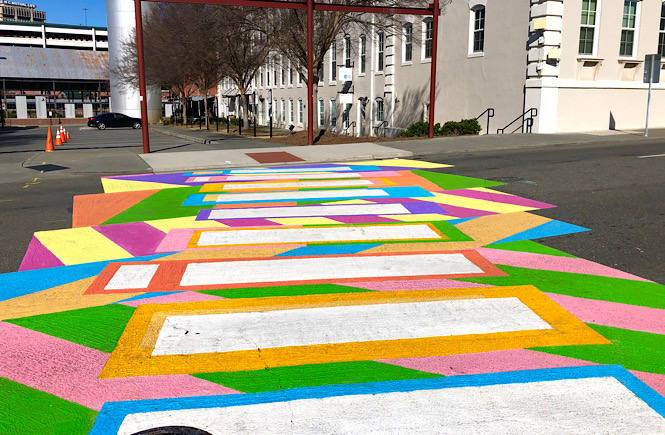 Wrapping up my favorite downtown Durham NC wall murals are this turtle mural and colorful sidewalk. We discovered both pieces while walking from the DPAC to brunch one morning down Corcoran Street before you get to Main Street. You can catch both of theme on your walk back to your starting point near the YMCA.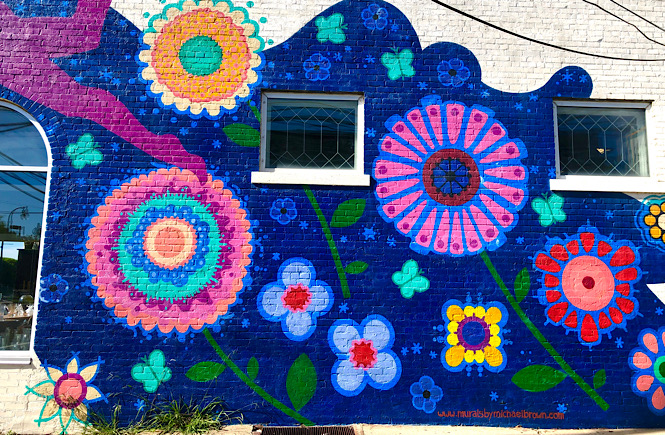 Angel of Spring. Location: 700 9th St.
BONUS!! One more mural I couldn't resist sharing with y'all. "Angel of Spring" is outside of downtown Durham, so you won't be able to walk to this one. But it's so amazing, I just had to include it because I think it's one of the best Durham NC wall murals. Insider Tip: Grab lunch or dinner at Juju while you're in the area. In my opinion, it's one of the best restaurants in Durham!!
Insider Tips on Visiting Durham:
So…what do you think?? Which one is your favorite?
Want more North Carolina street art? Check out our guide to the best Raleigh NC wall murals!