WHY YOU SHOULD GO TO SNOWBIRD SKI RESORT THIS SUMMER!
Snowbird Ski Resort summer fun is on point!
When you think of Snowbird Ski Resort…or any ski resort for that matter…you think winter, right?
We do! We normally visit Snowbird during a family ski trip to Salt Lake City!
Unless you live near a ski resort, most people don't realize how awesome they can be during the summer as well. There's mountain biking, hiking, and a lot of other fun outdoor activities. And then there's the incredible scenery. I'm talking breathtaking views galore!
And, if you go to Snowbird, you'll find a mini theme park too! Located about 30 minutes southeast of Salt Lake City, Utah, Snowbird is known for world class skiing. As a matter of fact, they've had almost 600 inches of snow this season.  There are more than six resorts within a 30 minute drive of SLC, including Park City. If you are visiting the area, Park City is well worth the trip!
Snowbird provided our family a FULL day of entertainment. We happened to go on a day when they were not busy….lucky for my kids, no waiting in line for the rides! We had no idea what to expect and ended up having a blast! The rides are a little different than a normal amusement park most notably the Mountain Coaster. We had never been on a coaster that you actually control the brakes- so you can go as fast or slow as you choose. We rode everything multiple times except the Vertical Drop.
TICKET INFORMATION
Ticket prices for an all day pass are $50 for an adult and $37 for a child (*an adult is defined as anyone over 42 inches tall*).
PRO-TIP– Buy online at least a day ahead and get discounted prices! Adults are $37 and children are $28. Big savings!
The all day adult pass includes the Mountain Flyer, Alpine Slide, Mountain Coaster, Vertical Drop, Ropes Course, Climbing Wall, Bungee Trampoline, and ticket for the Aerial Tram or Peruvian Chairlift.
The all day child pass is the same as the adult except it excludes the Mountain Flyer and Peruvian Chairlift.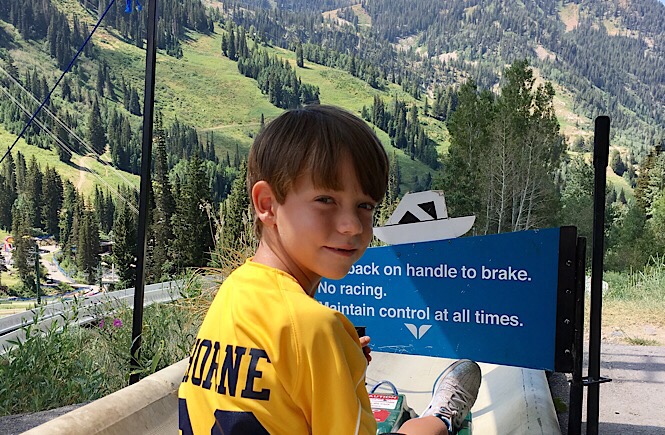 Side note: you can buy individual ride tickets.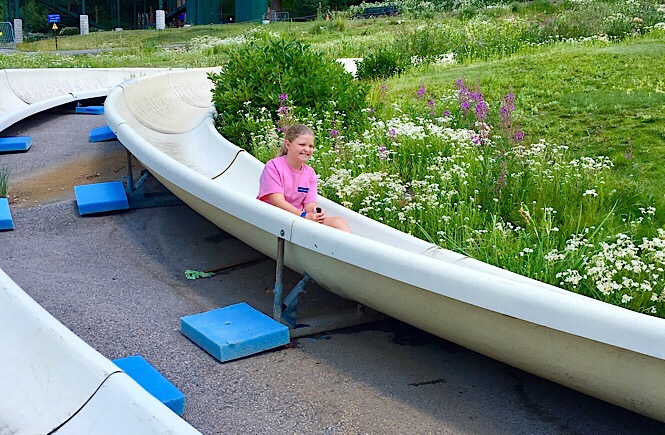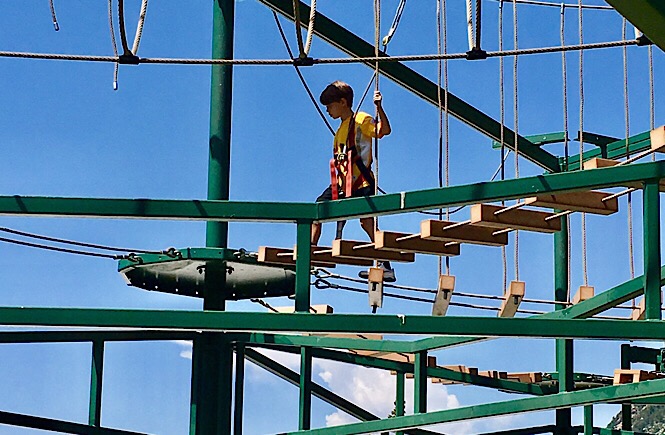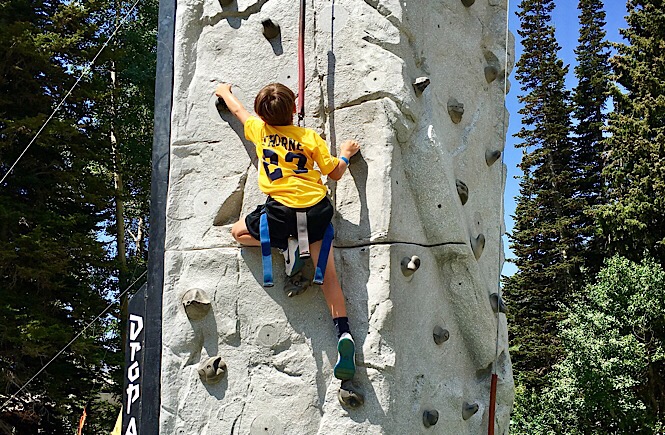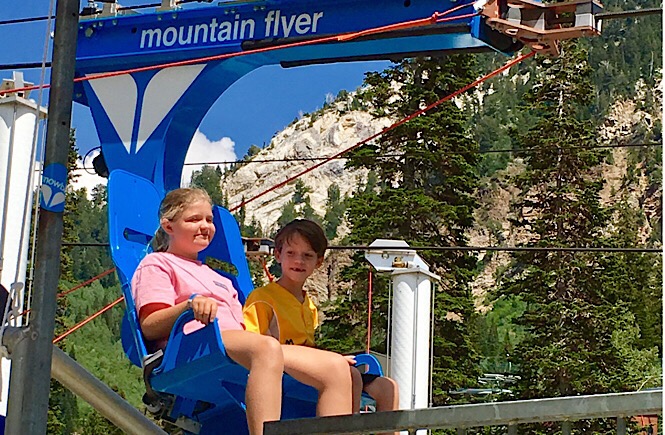 THE AERIAL TRAM
You can buy a Tram ticket only for $21 or ahead of time online for $18 OR…if you buy an all day pass your ride is included. We chose to take it up and down the mountain, but many people took it one way and then took the Peruvian Chair Lift (just like a really long ski lift) back the other way. Warning: the elevation is 11,000 feet at the summit. The views are glorious but if you don't do heights, this may not be your thing.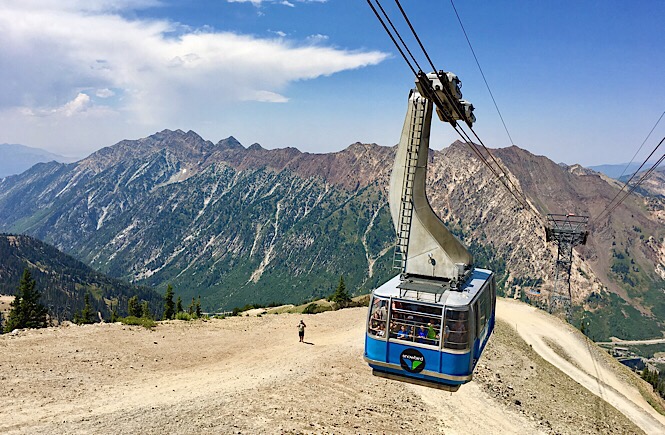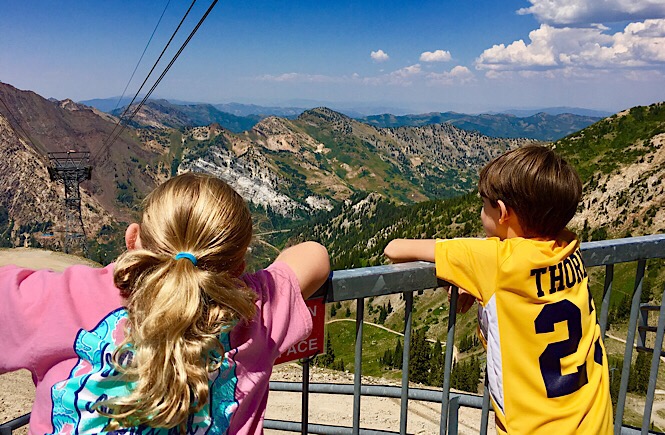 INSIDER TIPS
Buy ahead of time and save money! Go with the day pass- you won't be disappointed.
Check Snowbird's website the morning you plan to go- they have the temperature at the resort on their page so you can plan accordingly.
Wear sunscreen!
Pack a lunch or plan to eat at the restaurant The Summit- the restaurant at the top after you get off the tram. I wish we had known it was there before we ate lunch (there at several restaurant options at the base of the mountain too though).
Take the hike! There is a trail that isn't too long right to the left of the upper parking lot. You'll be on a paved walkway leading you to beautiful vistas and possibly local wildlife.
Hydrate. The altitude can definitely get to you so make sure you drink plenty of water.
There is a hotel at the base of the resort if you want to stay and make a full vacation of it!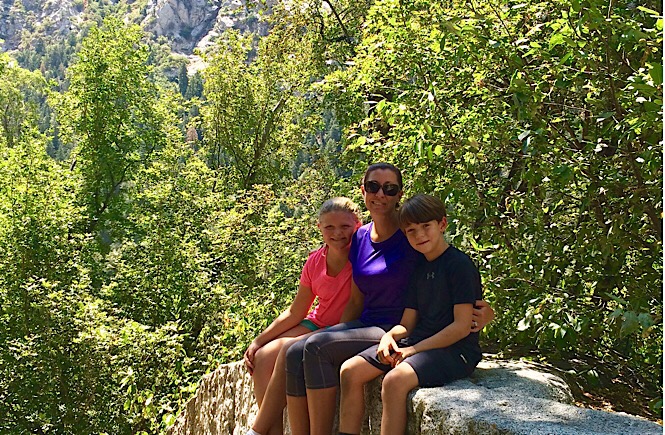 Snowbird Ski Resort summer fun is outstanding in our family's opinion! I don't know about y'all but I love to do things when we're on vacation that we can't do at home. And Snowbird totally fit the bill. We don't have anything like it and we'd recommend it to anyone!
Have you visited Snowbird Ski Resort or any ski resort during the summer? Let me know what y'all think!
Save & Pin this for later!