Where to Stay in the USA for an Unforgettable Experience!
Looking for cool and unique places to stay in the USA? Interested in staying somewhere that is an experience all in itself? Fellow travel bloggers and I have compiled a list of 15 amazing and unusual accommodations in the US that are sure to be an experience you'll never forget!
Whether you're looking to disconnect from the rest of the world and get back to basics, just want something different…or truly just need to save a dollar, we have ideas for you!
Adventure is a mindset. And if you're willing, many of these unique places to stay in the USA may be the adventure you've been looking for!
This post contains affiliate links which means I could earn a small commission, if you make a purchase, at no additional cost to you. As an Amazon Associate, I earn from qualifying purchases. For more information, read my full Disclosure HERE.
Cool & Unique Places to Stay- When the Accommodations ARE the Experience!
More than Main Street is all about choosing more experiences and less things. So naturally we are all about a vacation rental that is an experience all by itself!
As you may already know, we are very loyal Marriott Bonvoy members. We've stayed in some pretty amazing hotels and resorts through Marriott. We're big fans of using points and saving a dollar…but we do love an unique experience too.
Traditional hotels aren't always available in your destination, may not have the amenities your family needs, or may just be out of your price range. And for those reasons, we like to go for the most quirky and unique places to stay in the USA that still meets our needs.
We've stayed in a Conestoga Wagon on our way to Zion National Park, a tiny cabin in Jackson Hole ,Wyoming, and several other unique Airbnb and VRBO rentals around the country. And we have loved every second of every stay! Which leads us to why we wanted to share with you this round up of very cool and unique places to stay in the USA.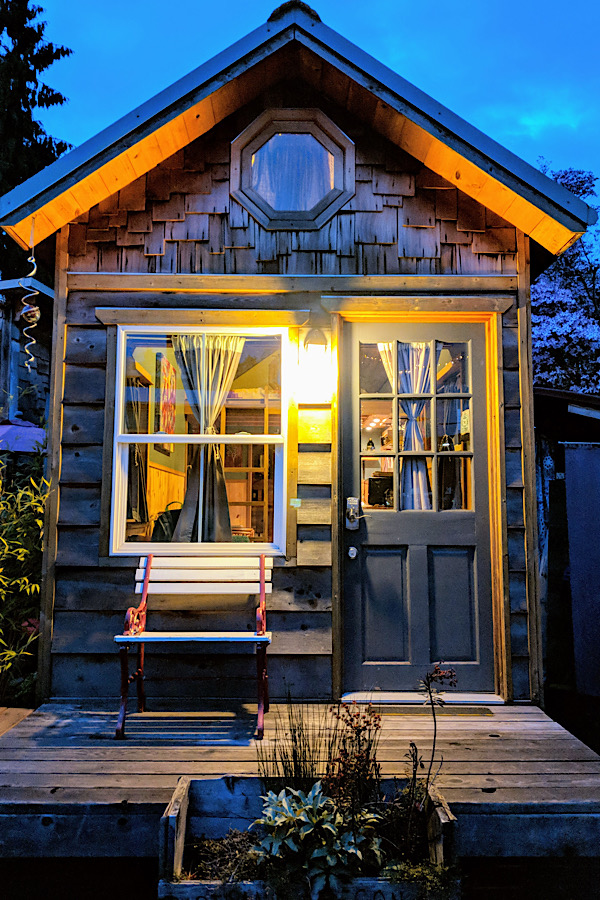 Unique Places to Stay in Portland Oregon
If you're looking for a really unique place to stay when visiting Portland, then look no further than Caravan – Tiny House Hotel. This adorable collection of tiny homes sits in the heart of Portland's hip Alberta Arts District. The first hotel of its kind, Caravan offers up five different and uniquely styled tiny homes for rent. The tiny homes are competitively priced compared to hotels in Portland with rates varying between $125 to $185 depending on the season and holidays.
Each of these tiny houses truly embodies what it means to live small. Most are comprised of one or two beds, while also containing everything you need to feel at home. That includes a kitchen space, bathroom, living room, and dining room in a tiny package. They also each have a unique story behind the names and their construction meaning you can come back multiple times and have a different visit each time!
The location of Caravan is also one of its biggest selling points. If you're not a big fan of staying in other peoples homes then Caravan is the only way to stay in the Alberta Arts District. Take the opportunity to really explore the local restaurants and businesses by walking down the street. You don't even have to go very far to find a unique place to eat. Right outside of Caravan is The Grilled Cheese Grill, which is a repurposed old school bus turned food truck! You can also get room service just like a big-time hotel from the Radio Room right across the street.
Caravan – Tiny House Hotel is really hard to beat when it comes to unique places to stay in Portland, a city that prides itself on being weird. If you've ever wanted to try out the tiny home experience, then its the perfect first step.
Contributed by Zack from Florida Man on the Run
Bonus! While you're in town, be sure to check out all the amazing Portland street art!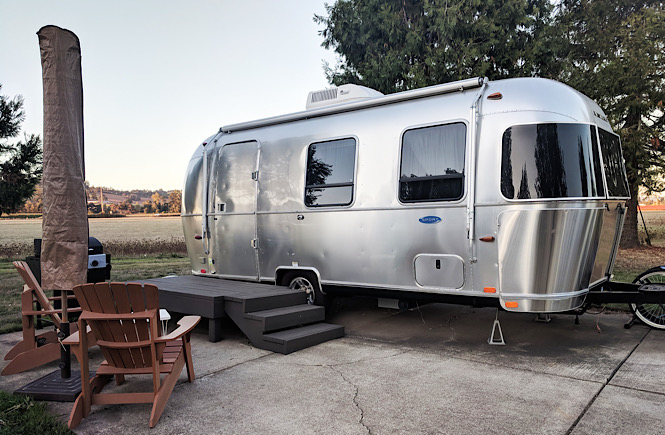 Cool Places to Stay Near Portland Oregon
Encompassing more than 1,300 wineries and vineyards, a multitude of cute little towns sweeping the culinary scene, and even an air museum the Willamette Valley is more than just a quick getaway for locals. There are a multitude of options for things to do and places to stay, but my suggestion would be to skip the nice hotels and try something a little different: a vintage Airstream.
Located in Dayton, just 40 minutes south of Portland, is The Vintages Trailer Resort. All of the "rooms" are super cute, impeccably decorated Airstream trailers, each with their own unique theme. Not only that, the amenities within the park elevate the experience even further. With a general store, clubhouse featuring a large room with games, a flat screen, kitchen and table, a pool (open during the summer), showers (if you need a little more space than the one in your Airstream), a fireside with three huge fire pits, complimentary bikes, s'more kits and a dog friendly atmosphere.
The Vintages is a place the entire family can enjoy. A must during your visit is a trip to visit the the Spruce Goose, the largest wooden airplane ever constructed by Howard Hughes, at the Evergreen Aviation & Space Museum in McMinnville. A weekend trip to the Willamette Valley is a bucket list idea in itself, a stay in a vintage Airstream coupled with a visit to some local wineries and an air and space museum is a once-in-a-lifetime memory.
Contributed by Lindsay from Seven Day Weekender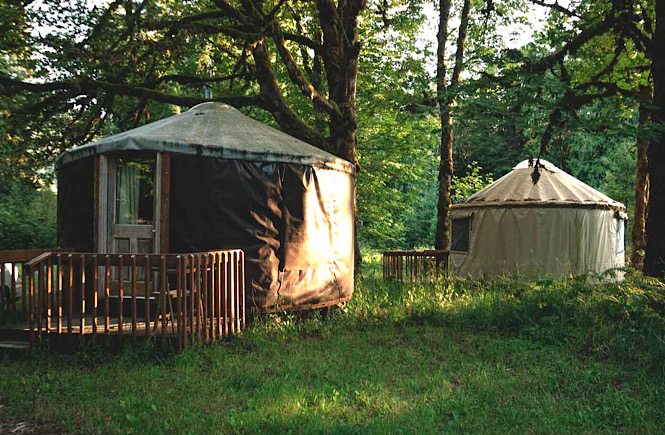 Staying in a Yurt in Mount Hood, Oregon
When I was looking for a place to stay while tackling some of the hikes around Mount Hood, Oregon I didn't expect to see a yurt on the list! Obviously, I didn't need to search any further, and I booked a spot right away.
The ZigZag Mountain Farm in Mount Hood is SO cute and quaint. It has a few cabins, a place for tents to set up, and a few yurts. You feel like you're out in the middle of nowhere (because you kind of are) but Mount Hood Village and Rhodendron are just a few minutes away, so restaurants and stores are closeby.
The best part about the location though is you're at the base of Mount Hood! There are tons of hikes in Mount Hood and you'll need a few weeks to actually tackle them all so staying here a couple of nights to check off some hikes that have been on our list was perfect. Once we got back to our cute little yurt, the owners had their amazing wood burning hot tub ready to heal our sore legs! Yes, they have an actual hot tub that's heated by firewood and yes, it's as amazing as it sounds. This is certainly one of the more unique place places to stay in the USA and we'd definitely go back to these yurts when we want to explore the Mount Hood area again.
Contributed by Nina from Oregon is for Adventure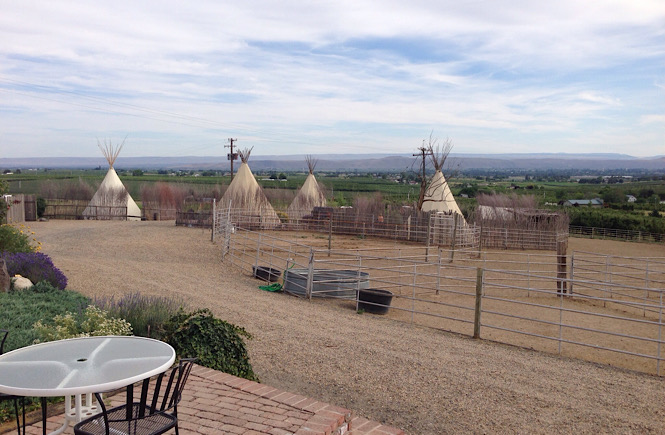 Staying in a Teepee in Washington
One of the most unique places our family has ever stayed is inside a teepee in Washington state. This glamping adventure is one that families are sure to love. The Cherry Wood Bed and Breakfast is located in Zillah, Washington, which is at the center of Yakima Valley wine country and about a 3 hour drive from Seattle.  
The accommodations inside the glamping teepee were a Queen size bed and two Twin beds on each side, which is perfect for kids. The interior is decorated beautifully and is spacious. It also included a mini-fridge and a private outhouse adjacent to your glamping teepee (it was less than 10 steps away and did not smell at all). There is no personal shower inside your teepee either. Instead, there were open-air showers a short walk away! Towels and flip flops are provided for you to take with you on the 2 minute walk. 
One of our favorite parts of the glamping teepee experience was the outdoor area. Just outside of the private teepee there is a swing and a fire pit with a s'mores kit. We sat here after dinner and made s'mores for dessert, and then had our morning coffee on the swings looking out at the mountains. We also walked around the property and picked a few cherries from the cherry groves. 
While this was a splurge (over $300 for our family of 4), the novelty of sleeping inside a teepee, taking an outdoor shower, picking cherries, relaxing on the swings, and making s'mores was worth the price tag. 
Contributed by Margie from DQ Family Travel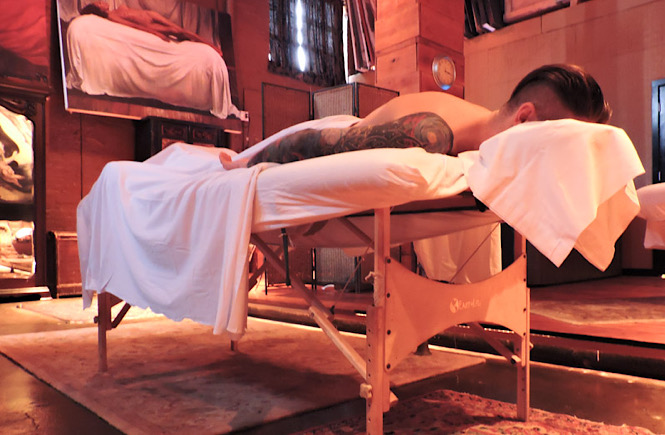 Staying at a Spa in Seattle
Seattle is a well-known city for foodies and nature fans but there is a unique experience for those looking to chill out and check in with their personal wellness. Little Red Day Spa offers treatments, private use of facilities and overnight stays. Couples can reserve a couples massage delivered by trained beauty therapists. Then they can enjoy spa space all to themselves for a set amount of time or overnight. 
There are four suites and each differs but they all include a bathroom, shower, sauna and kitchenware. The Art Suite includes a jet tub, open shower, sauna and mud for the skin. The Moroccan Suite has a full bath and copper soaking tub whereas the Tent Suite has a full bath and an infrared sauna. The Sky Suite is the smallest with a large tub and salt scrubs. 
Each suite comes with a different price and packages are available depending on what massages you require. There's even the option to hire the full spa if you have a group looking to hang out and relax together. Kitchen facilities mean you can bring your own food and drink. There's parking on site. A luxurious yet unusual overnight stay to build into your Seattle itinerary.
Contributed by Gemma from Two Scots Abroad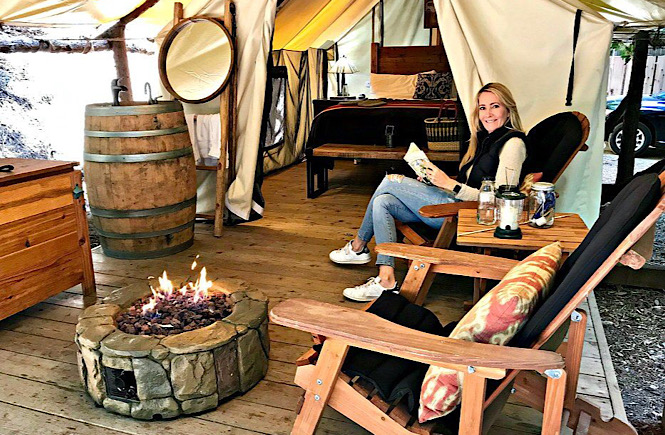 Glamping in Big Sur
Ventana Glamping in the Big Sur redwoods is an experience your whole family will love. It's all the fun of camping without any of the hard work or discomfort. Your beautiful tent comes equipped with a high-end mattress, heated blankets, bedside lamps with USB ports, and anything you could possibly think of to make it super cozy. 
During the day, at Ventana Glamping you can choose from a slew of activities like spending the day at Pfeiffer beach, a guided horseback tour at Andrew Molera State Park or one of the many family friendly hikes in the redwoods. Make sure you don't miss McWay Falls, the 80 foot tall waterfall that drops down to the Pacific Ocean.
For meals, meander a short distance through the redwoods campsite, past the cozy hammock spots placed throughout, to the Airstream trailer where you can order a scrumptious dinner. They also have board games for after dinner fun with hot chocolate and hand-crafted drinks for mom and dad. 
On your way back to your luxurious tent, you have to check out the spectacular star filled sky.  End your evening with the delicious s'mores kit provided by the hotel. Some people may think it's cheating but what's better than a fire pit that starts with the push of a button! Wrap up in cozy blankets on your adirondack chairs and enjoy the picture perfect moment. 
If you depart Big Sur heading towards San Francisco, you'll cross the famed Bixby Bridge that's well worth a stop. You might also consider a detour to 17 mile drive at Pebble beach, lunch in Carmel-by-the-Sea, or a stop at the Monterey Bay aquarium. It's all within a 30-60 minute drive and so much fun.
Contributed by Jennifer from The Evolista
Bonus! Another cool stop to consider on the way to San Francisco is Big Basin Redwoods State Park.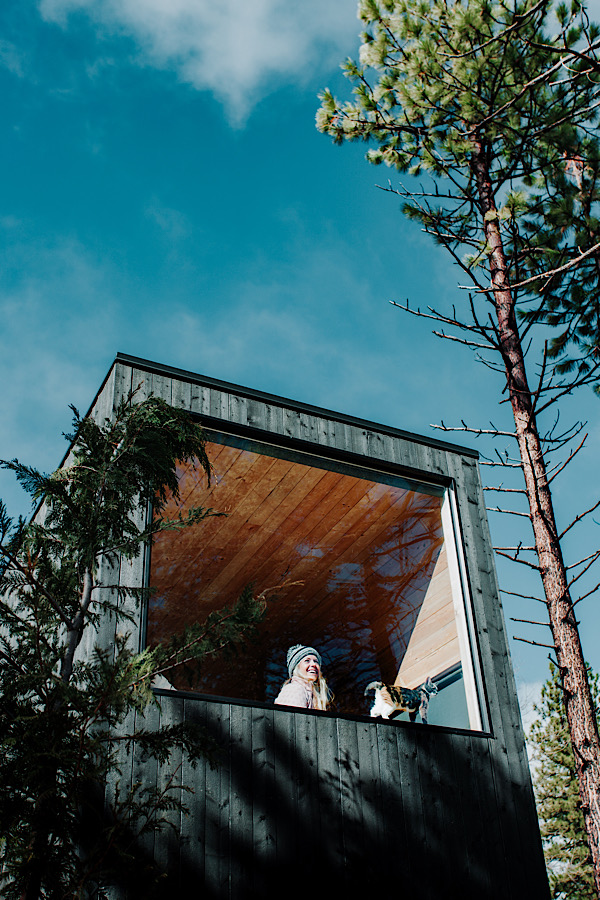 Getaway Cabins are located in 11 different cities and all offer a wonderful experience. The Getaway cabins are such a unique experience because they are tiny cabins nestled in the woods. Each cabin is far enough apart from the other that you won't feel like you have any neighbors. 
They really make this a wonderful experience for you by having a snack pack available for you on arrival, a smores kit for you to cook over your own firepit, and a cute little lockbox that encourages you to put your electronics away for the time you are there. 
This is the perfect experience for couples and small families. They have two different sized cabins and it makes for a great family getaway.
Your check-in process is very simple and done manually from your phone. Once you enter your tiny cabin will be fully stocked with cooking supplies, sheets, and towels. If you plan to make a reservation for a Getaway cabin in the Los Angeles area than I highly recommend you visit the town of Big Bear as it is nearby. You can use code EXPLOREWITHME for $25 off. 
If staying at the Getaway cabin in the wintertime, then this gives you the perfect opportunity to head out skiing for the day on the slopes of Big Bear and then come back to your little cabin and relax for the night. Staying in the summer? There are plenty of hiking trails nearby for you to choose from!
Whatever you choose to do you will have a wonderful time! 
Contributed by Chelsey from My Explore With Me
Be sure to add this to your USA bucket list!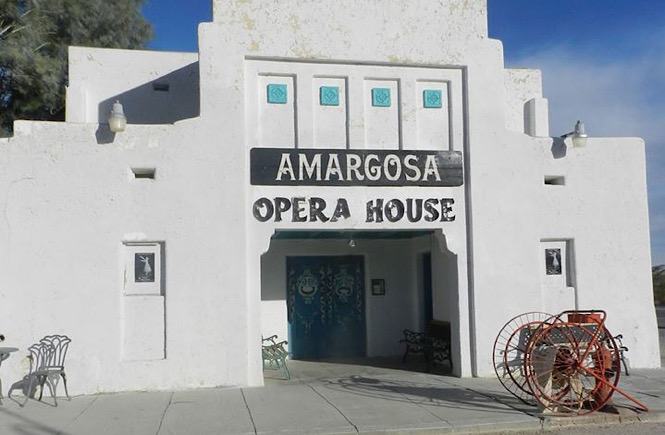 Staying at the Amargosa Hotel
Imagine your driving in the middle of the desert, nothing for miles. The last set of instructions you received were from a trailer shop which said drive for 8 miles, turn right, then just keep going. You're wondering where on earth you are driving to and just as panic starts to set in thinking you've missed it…there it is. Marta Becket's Amargosa Hotel and Opera House. One of the most quirky and unique places to stay in the USA.
It is really a slice of paradise, situated at Death Valley junction and surrounded by wild horses, with "some of the darkest skies in North America" and no TV's in the rooms. This place really is somewhere you can get back to basics. Enjoy your surroundings and feel at peace with yourself. Not only that but Marta herself hand painted all the murals on the walls and even built the Opera house in the top right corner of the hotel. The attention to detail is beautiful. There is an audience painted at the back of the stage, so that when Marta was dancing she always had an audience.
This family friendly stay, has to be at the top of your list, as you can go out in the day amongst the horses, explore the desert and have a real adventure out in nature. Then you can come back, relax, enjoy something from the Cafe or make your own meal. Then spend the afternoon with a tour around the Opera house, and if you are lucky enough there will be a show on that evening. People travel from all over to see these shows. Finally, wind down for the evening by the fire. And best of all, there's only 16 rooms so you know it won't be over crowded!
Contributed by Charlotte from Bursting My Bubbles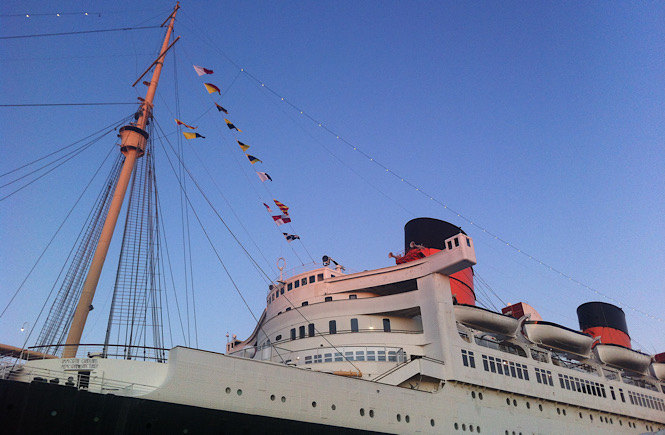 Staying on the Queen Mary in Long Beach, California
The Queen Mary is an ocean liner that made her maiden voyage to The United States from Southampton in May 1936.  She set a new level in transatlantic travel, was seconded to war service during World War II, and then resumed normal service afterwards until 1967.  The Queen Mary is one of the Historic Hotels of America and is listed on the National Register of historic places and is one of the Historic Hotels of America.
While you can visit the Queen Mary attractions just for the day, it's a fabulous treat to stay overnight in one of her art deco statements.  There are gorgeously appointed decks, original portholes and artwork from the 1930s that seriously make you feel as though you're on a 1930's luxury transatlantic liner.  There are several bars and restaurants from the champagne brunch restaurant to the art deco bar.  Families will especially like the exhibition of the Cunard story, the below decks tour and – definitely stay overnight for this one – the haunted encounter where you'll get to learn about all the legends and myths of the Queen Mary and those who have sailed on her.
Contributed by Sarah from Lets Grow Cook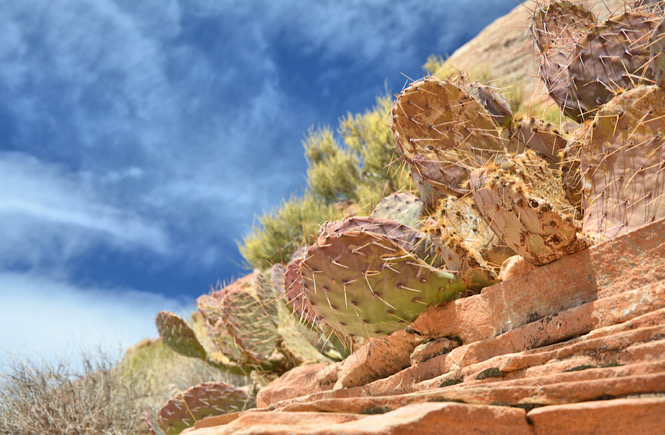 Staying at Phantom Ranch in the Grand Canyon
Staying at Phantom Ranch is an experience you will never forget.  Phantom Ranch is located at the bottom of the Grand Canyon and is very difficult to book as it is the only place to stay in the Grand Canyon.
To say staying at Phantom Ranch is special you need to know its not really about the accommodation, its all about the location.  At Phantom Ranch, there are two types of lodging – dorms and cabins.  Both are basic but get the job done.  These dorms and cabins sell out 13 months in advance as this is the only accommodation below the rim of the Grand Canyon.  If you are lucky, you can snag a room closer to the date because of a cancellation.
Hiking down into the canyon is a completely different experience than seeing the Grand Canyon from the different viewpoints along the rim.  There are several hikes that will take you down into the Canyon.  From the South Rim you can do South Kaibab Trail or Bright Angel Trail.  The most popular hike is the Rim to Rim hike from the North Rim to the South Rim (or in reverse).  Some people do the Rim to Rim Trail in one day but it is not recommended and most people stay at Phantom Ranch for the night.
Contributed by Nicole from American SW Obsessed
Bonus! The Grand Canyon is the perfect addition to a Utah- Arizona road trip!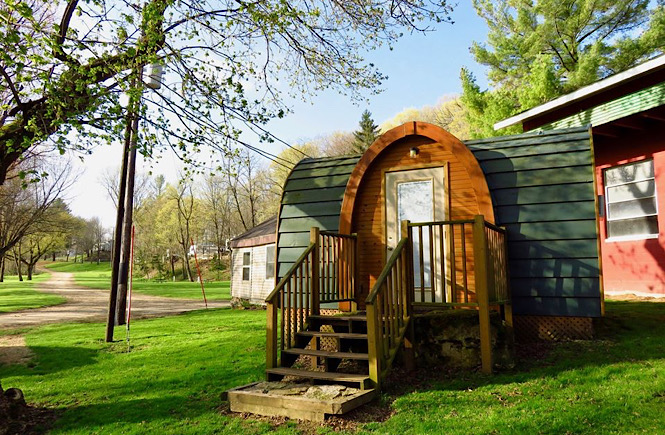 The Hut at Spook Cave and Campground in McGregor Iowa
A unique place to stay in the USA is in the 'Hut' cabin at Spook Cave and Campground in East Iowa! From the outside, the Hut accommodation looks like a tiny Hobbit type cabin, but on the inside it's actually quite large! It has two double beds (sleeps 4 people), a fridge, microwave and a table with two chairs. The campground even has free WiFi! The hut doesn't have a bathroom, but the toilet and shower block is just a short walk away. Unless you plan on eating microwave meals, part of the fun is cooking dinner on the campfire! We made hotdogs, baked potatoes and pudgie pies for dessert!
If the Hut is too small, there are several larger regular style cabins that sleep between 6-10 people and have full bathrooms and kitchens. Or you can take your own RV, camper or tent. For me part of the adventure is staying in something that's more on the quirky side though!
Spook Cave and Campground is very family friendly, with play equipment and a lake with a swimming beach. Golf carts are available to rent to explore the 93 acres of the site. What makes this campground even more unique is that it offers boat tours into Spook Cave. The tours last around 30 minutes, taking you half a mile into the bluff before turning around and heading back the same way. Tours of the cave have been running since 1955! The guide tells you interesting facts about the cave's history and the rock formations that can be seen.
Spook Cave is located near McGregor in North East Iowa. Pikes Peak State Park is 11 miles away and has lots of great hiking trails and views of the Mississippi River and Wisconsin, which is also worth a visit!
Contributed by Kylie from Between England and Iowa
Bonus! Spook Cave would be a perfect addition to a Midwest road trip!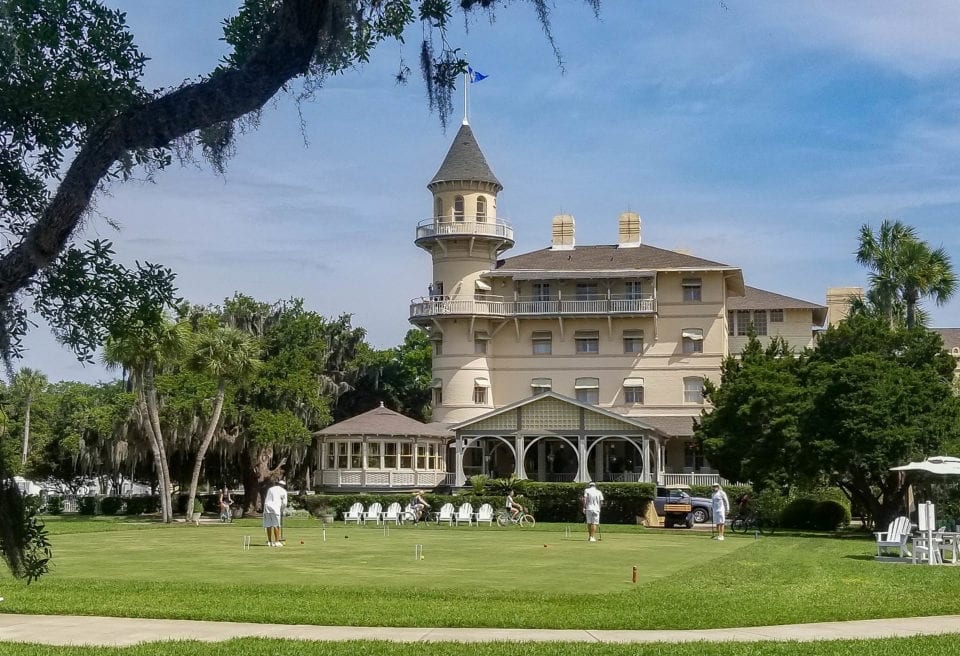 Sans Souci Condos on Jekyll Island, Georgia
The Sans Souci condos are one of the most unique places for families to stay because it's a fun way for history to come alive. The Jekyll Island Club was the most exclusive organization in the world for almost a century before World War II.
The who's who of American society from the Rockefellers to the Vanderbilts built winter cottages here and club life was a continual social party all winter long. JP Morgan commissioned the Sans Souci as America's first condos for young, single gentlemen to come to the club and avoid the constant social barrage of staying at the Club House. Your guest room at the Sans Souci comes complete with vintage furniture that will transport you back to an earlier time, and probably up a social class or two.
The name San Souci means no worries, which is exactly what a visit to Jekyll Island brings. Kids can only stomach so much history, so staying in the Sans Souci will let it seep in slowly when they're not looking. In the meantime, families will love riding the 20 miles of dedicated Jekyll Island bike trails or visiting the Georgia Turtle Center and seeing some of the rehabilitating turtles that hatched on the island. There's also paddling in the saltwater marshes or sunset dolphin cruises. If the kids accidentally ingest too much history, a trip to the water slides at Summer Waves Water Park should do the trick.
Contributed by Jennifer & Ed Coleman of Coleman Concierge
Bonus! This would be a super fun stop on a southern USA road trip!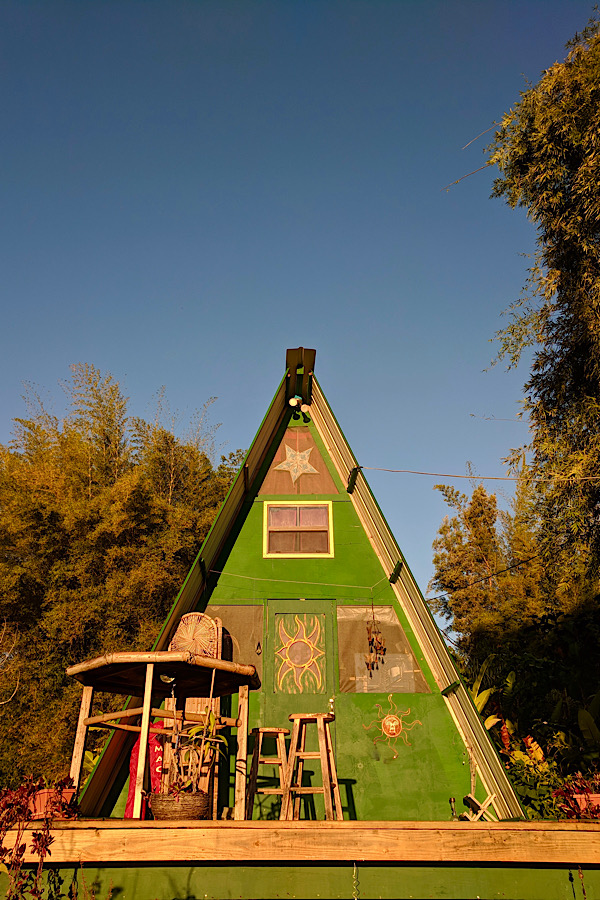 Glamping in Hawaii
Hawaii and budget accommodation rarely go hand in hand, however we discovered a hidden gem on the Big Island during our 4 weeks backpacking Hawaii. Not only was it located on a remote farm in Kurtistown, just outside Hilo, but it was minutes from the beach and this wooden glamping hut was within our budget. Winner.
We booked the accommodation via Airbnb and although the hut was private and you had access to your own kitchen facilities, there was a host who lived on site should you have any questions or issues. The glamping site itself had several unique accommodation options – the host lived in a converted retro school bus and the communal kitchen even had a hammock. Although we were travelling as a couple, the accommodation would be incredibly fun for families and all ages would be welcome with open arms. 
Our hut had a mezzanine bed with a small kitchen and sofa below. There was no glass on the windows simply mesh which meant you could fall asleep to the soothing sounds of nature (and welcome a few geckos in during the night!) The shower outside was also a unique experience, although completely private it was such a refreshing way to start the day surrounded by nature. 
The host was the real reason this accommodation was a highlight of our time in Hawaii as on our final evening they taught us the traditional fire dancing and we stayed up playing cards until the early hours. These priceless memories can never be made in big resorts and this style of hospitality is what Hawaii is all about – from the minute you arrive, you feel part of one big family. 
Contributed by Darren & Lauren from Faramagan
Get $40 off your first Airbnb rental with this code! FYI- its an affiliate referral link- I'll get a $30 credit too- woohoo- win-win!!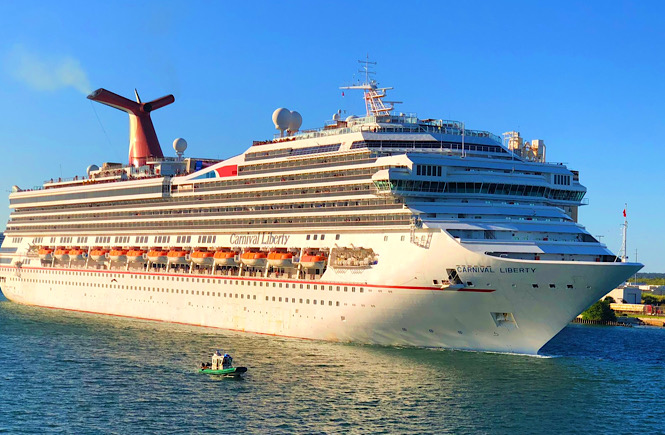 Staying on a Cruise Ship
Cruise ships offer fantastic family-friendly places to stay. Cruises to Alaska or Hawaii are perfect for those who wish to remain in the USA. But did you know, that even if you don't have a passport you can still take a cruise from the USA to the Bahamas, Bermuda, Canada or Mexico?
Staying on a cruise ship is so much fun and there are a range of different cabin types to suit all tastes and budgets. For the cheapest cruise experience, you can book a windowless inside cabin which sleeps up to four people in bunk beds. Cabins with balconies are the most popular option and offer spectacular ocean views. If money is no object, you'll also find some truly stunning family suites. Many of these have facilities such as private hot tubs, games consoles and butler service. Royal Caribbean's Ultimate Family Suite even has a slide from the upstairs bedroom to the downstairs living area!
Onboard family-friendly cruise ships you'll find so much to keep kids entertained that you might not want to get off the ship when it calls at a port. Some of the incredible facilities include water slides, go-kart tracks, virtual reality trampolines and zip lines, to name but a few.
Contributed by Jenni from Cruise Mummy.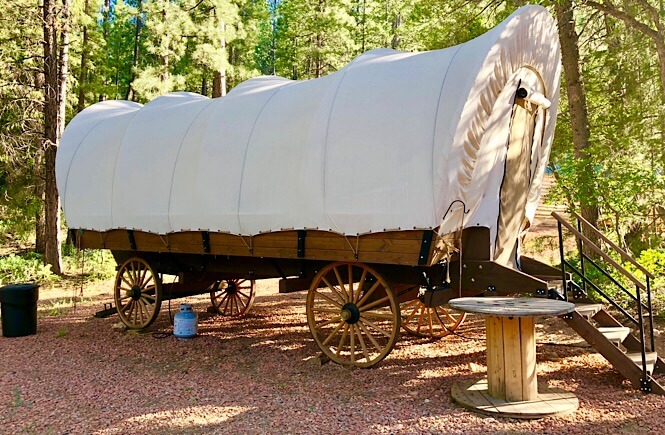 Glamping in a Conestoga Wagon in Utah
Right in between Bryce Canyon National Park and Zion National Park is Whispering Pines Glamping Resort where you can stay in a covered wagon!
Each Conestoga wagon has a king size bed and bunk beds so a family of four can fit quite comfortably. Although there is no bathroom inside the wagon, there is a very nice private restroom for each wagon only steps away.
The amenities and grounds at Whispering Pines are sure to impress. With each wagon comes your own fire pit, picnic table, hammock, mini fridge, microwave, coffeemaker and more. The resort itself has a lovely common area with horseshoes, a trampoline, picnic area, fairy tree house and trail, and volleyball too!
We loved disconnecting and getting back to basics without having to sacrifice any of our needs at Whispering Pines. We have to say it was one of the most memorable places we have ever stayed!
Think you might like to book a stay? Check current rates HERE.
Cool Places to Stay Overnight in the US
So what do you think? Have we provided enough ideas for unique places to stay in the USA to get you excited? Do you think you'd be down for trying any of these quirky and different options? I know I've been dreaming about staying in a tree house, a glass igloo, and even in the tiny house hotel in our hometown of Rocky Mount, North Carolina!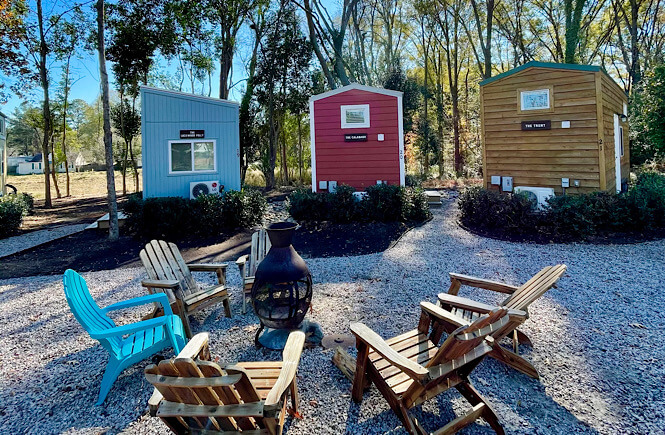 UPDATE! We stayed in the cutest tiny house hotel in Rocky Mount NC! Read all about our experience staying at River and Twine!
Which of these unusual places to stay in America would you choose first? Have somewhere cool to add to my list? Drop me a note in the comments below! I'd love to hear all about it.