Everyday Adventures
Are you feeling restless, in a funk, or just plain bored? Maybe you want to travel, but can't for whatever reason right now? Adding everyday adventures to your life may just be the solution to your troubles!
They key to making everyday an adventure is changing your mindset.
What does adventure mean to you? Adventure doesn't have to be skydiving, bungee jumping, or chasing that adrenaline rush. It can be as simple as changing up your normal routine and trying something new. Get outside your comfort zone and see what happens!
My list of 52 everyday adventure ideas include activities you can do in your hometown, outside in nature, or even at home!
You don't have to have a ton of time, many of these are one day adventure ideas! Grab your partner, best friend, kids, even your dog and get started making your life more fun and fulfilling. You never know what twists and turns you'll find if you put yourself out there!
If you try one of these spontaneous everyday adventure ideas or if you plan it in advance, be sure to let me know how it goes! I love hearing from y'all!
YOU MAY ALSO LIKE: Give the gift of adventure: What To Get Someone Who Has Everything: 50+ Experience Gift Ideas!
Mini Everyday Adventure Ideas: Get Outside & Explore!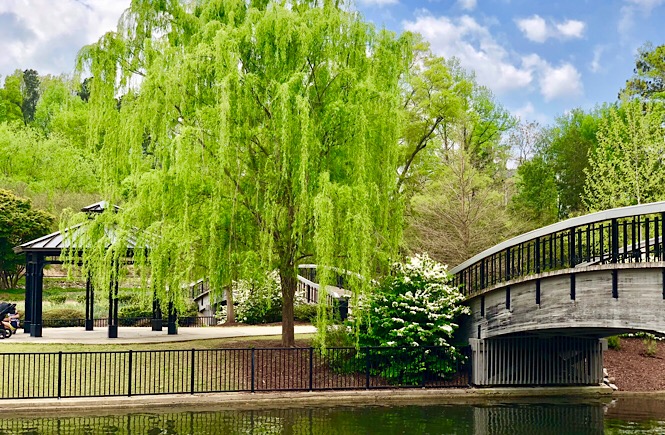 Visit your local park. Walk the trails, test out the swings, and pack a picnic lunch.
Give golf a go! Start with the driving range and putting green or even sign up for a lesson. If you're close to a Top Golf, that is a ton of fun for even the worst golfer (ahem…me). Or there's always mini-putt putt. I mean who can resist mini-golf!
Visit a local farm…from pumpkins to animals to flower farms, there are lots to choose from depending on where you are in the world. You could even try horseback riding.
Try your luck at fishing. We had zero idea what we were doing last summer, but managed to get all the basic supplies we needed for under $30 and had hours of enjoyment. (Just make sure you don't need any state permits of licenses before you dive in…we just asked the super friendly people where we purchased our supplies!) And trust me…if getting a fish off a hook for the first time isn't an adventure, I don't know what is!
Go fly a kite! You can get one at a Dollar Store or buy a fancy one…but it's a riot trying to get them up in the air for the very first time.
Chase the sunset or get up early and catch the sunrise!
Pick fruit! Wherever you are in the world, there's going to be different options. But picking your own strawberries, blueberries, or apples is a delicious way to spend a day!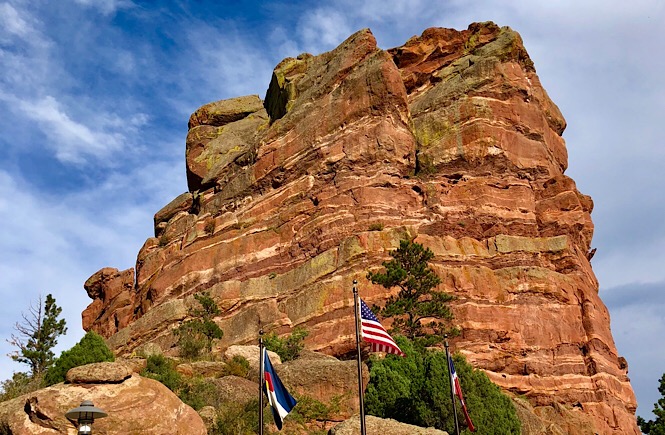 Try rock climbing. Don't let geography be an excuse. If you can't do it outside, then look up an indoor climbing gym near you!
Dive into your nearby lake, river, or ocean. Try surfing, kayaking, stand up paddle boarding, or just look for seashells at the beach. Being by the water always brightens my mood!
Don't go chasing waterfalls. Actually…do chase them! Look up where you can find your nearest waterfall and get there ASAP! You won't regret it.
Go for a bike ride. Simple yet rewarding…see how far you can go and challenge yourself to go farther each and every trip.
Take advantage of seasonal sports…go skiing, snowboarding, ice skating, four-wheeling, swimming, or play a game of tennis.
Go for a hike. See if you can find a local group or explore on your own. Pause and take notice of the world around you. Slow down and enjoy nature.
Sign up for a race- walk, run, bike, or all three and try a triathlon. Find one that supports a cause close to your heart and you will be giving back too!
Local Adventure Ideas In & Around Town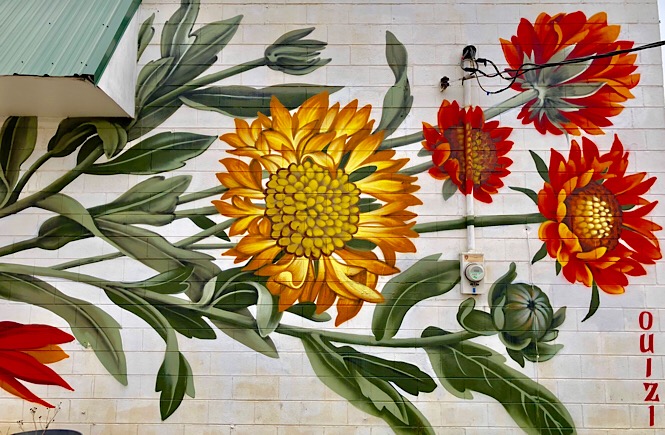 Check out local street art. This is one of my new favorite things to do. I'm not even into art really…but I'm really into wall murals and street art. Who knew?
Try out a new mode of transportation. So many cities have ride sharing scooters and bicycles now and if you haven't tried Uber or Lyft…what are you waiting for??
Check out your local zoo, aquarium, botanical gardens, or planetarium. Go crazy taking photos and make a digital album when you get home to document your day.
Take in some local music. You might be surprised by the talent in your area. Dance until your feet hurt.
Go to your local bar. Yep, you heard me right. So much fun to be had playing pool, darts, or a friendly game of cornhole.
Find your nearest "world's largest". World's largest fire hydrant, cowboy boots, frying pan…we've come across some really random things…you just have to look for them!
Volunteer! You never know what kind of adventure you can get into in this arena, but it's sure to be a rewarding experience. Call your local animal shelter, homeless shelter, or senior citizens center to see what they need today.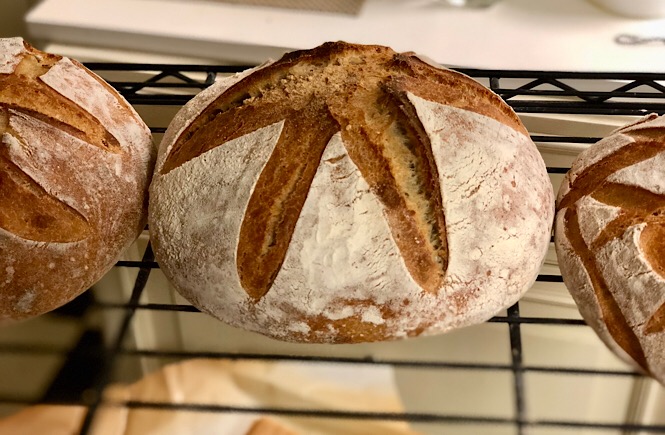 Take a cooking class. Your local bakery, community college, or even pizza joint may offer really fun experiences in their kitchens!
Go do karaoke. Laughing until your stomach hurts guaranteed.
Get dressed up all fancy and test out a new restaurant or get out of your normal routine and try some food truck fare.
Visit your local museums!! Not into art? History? Science? Who cares! Go see what they have on exhibit…you might learn something!
Catch a local sporting event. Even if you're not into women's lacrosse or football or whatever the sport may be, we've found being immersed in the live action is always fun. More on this favorite family tradition HERE.
See a show. Look up something different…magic, comedy, the ballet! We even saw a bubble show once!
Visit your local farmer's market. We love seeing what goodies our locals have grown and created.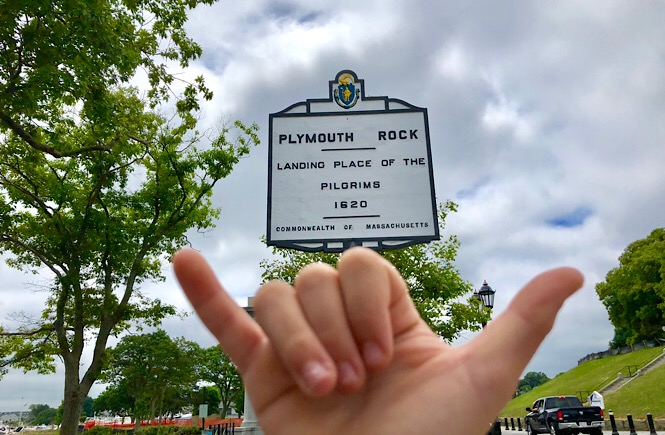 Look into local history. Even the tiniest of towns have some really cool history!
Do a food tour. Even if you're well versed on your local foodie scene, this is a super fun adventure and the best way to try new foods!
Take a tour at your nearby winery or brewery (and make sure to sample the products…you know for research purposes).
Chase that adrenaline rush. Try zip-lining, hang-gliding, or maybe sky diving.
Visit a flea market or thrift store. Take a friend and challenge them to find the best item for under twenty dollars in twenty minutes. Then head to your local bakery or coffee shop for a treat.
Go to your local library. They have guests from esteemed authors to snakes to Santa Claus!
Strike out at bowling!
Try an escape room…get a group together and test your skills.
Everyday Adventure Ideas You Can Even Do at Home!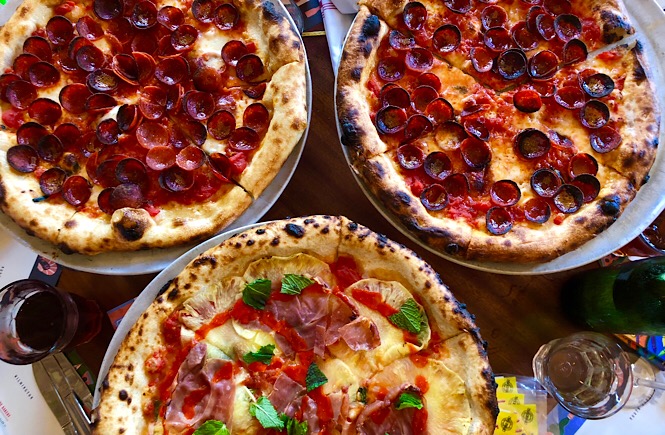 Host a themed party! Pizza and a movie…the big game…murder mystery…the possibilities are endless!
Get crafty! Try your hand at refinishing a piece of furniture, create your own wreath, or paint a room (we can say first hand that painting is always an adventure…at least in our house)!
Sign up for an online course. I recently signed up for .99 cents to SkillShare for three months…and they have thousands of classes…from photography to painting…to business courses. What a deal!
Love on the Earth a little by planting some trees, picking up trash, or even learning to compost!
Set up tents in the backyard and go camping! And if that's boring then venture out to a nearby campsite!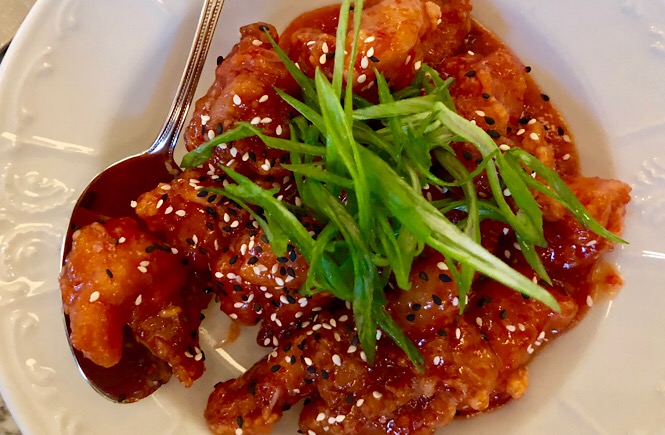 Put your cooking skills to the test! Try making a new cuisine…Chinese, Indian, Mexican, Thai…or try replicating a dish you had on your last vacation!
Get your hands dirty and plant a garden…herbs, flowers, or vegetables…see how green your thumb is!
Try your hand at cake decorating. Trust me, nothing can humble you quicker than decorating a cake…it is always an adventure!
Set up game night…invite some friends over for an evening full of laughter.
Turn the music up loud and have a dance party! This is guaranteed to lift your spirits and put you in a good mood!
Everyday Adventure Ideas for Anywhere!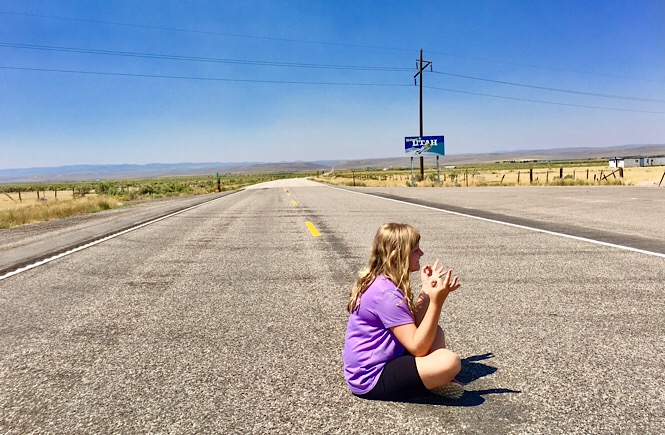 Yoga!! From the beach to the mountains to home, yoga can be done anywhere! You never know where or when you can use some more zen in your life. If you're not sure where to start, look up some videos to try on YouTube or sign up for a class.
Road Trip!!!! Whether it is planned or spontaneous, you can never go wrong with a road trip. Read about our road trip to Yellowstone HERE.
Act like a kid again! I promise you, you can have just as much fun at laser tag, a trampoline park, or even Chuck-E-Cheese if you choose to participate!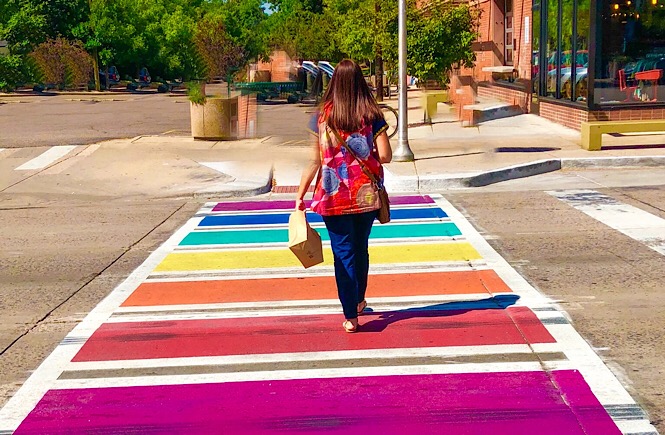 Track down your local Insta-worthy locations. There's no shame in my game! I love searching for fun photos for the gram…but if you happen to stumble onto one, then take advantage!! Have fun with it and do your own photo shoot.
Create a challenge. For those out there who thrive on competitions, invite your spouse, kids, or even a friend to participate in a challenge! From cutting out sugar to exercising every day to finding the best clothing deals…you determine the rules! And don't forget to pick out a prize for the winner!
Make your own GoPro or home video…learn to edit and upload it to YouTube!
Make Everyday an Adventure!
I'm a firm believer that no matter where you live, no matter how much money you have, no matter how many people you know…you can make everyday an adventure!
The key is reframing your idea of adventure. Doing something new counts. Doing something out of your comfort zone counts. Doing something that makes you smile, laugh until you cry, or creates memories counts. I promise you that in twenty years, you won't remember the shoes you wore or the purse you carried…but you will remember the experiences and adventures in your everyday life.
If you're looking for more inspiration, check out my post on how to create a bucket list or the time I stepped way out of my comfort zone in Mexico.
And there you have it!! 52 ideas to create adventure in your everyday life…one idea for each week of the year! What other ideas do you have? Tell me about some of your adventures in the comments below!
Save & Pin these Everyday Adventures for Later!