Bucket List Template and Inspiration!
I love a bucket list!
Why? You ask. Well… let me share with you the beauty of the bucket list.
Bucket lists come in all shapes and sizes. Mine personally focuses mostly on travel, food, and family. But yours might be centered around learning, adventure, and an adrenaline rush. And…that's perfectly fine, because a bucket list can be personalized! You can create your own, do one as a couple, or even as a family!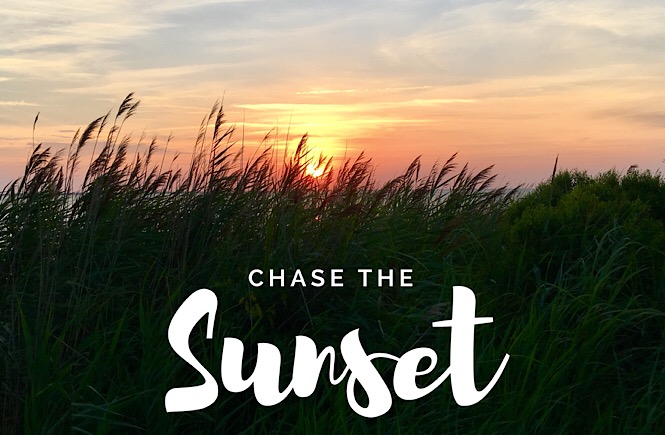 And there's no one other than yourself to hold you accountable. There is no grade. There is no timeframe. Only hopes and dreams. Some of your lists may be totally 100% realistic while others can be far fetched and seem impossible. It's entirely up to you!
A bucket list allows you to create a visual reminder to try new things. And I don't know about you, but I get this amazing sense of pride and accomplishment  each and every time I check one of those items off my bucket list.
And that my friends, is the beauty of the bucket list!
Bucket List Inspiration & Ideas
In my eyes…bucket lists can be divided up into five different sections:
learning something new
facing your fears
traveling
giving back
chasing your dreams
You can have a family bucket list. You might list 50 destinations across the world you want to visit and create a travel bucket list. You can list 50 things you want to do with that special someone in your life and create a couples bucket list. Or you can even list 50 ways to make the world a better place…the choice is all yours!
Or if you're like me…you can make a crazy mix of all these things!
75 Ideas for Your Bucket List
Here's a list of 75 ideas to get you started and hopefully inspire your bucket list! (I've starred the ones I've done personally, but I've certainly got some work to do!) Then…grab my free bucket list template to make things easier for you!
Go on an epic road trip!*
Go zip-lining.*
Attend an Olympics.
Spend the night in a treehouse.

Gamble in Vegas.*
Attend a major/professional sporting event.(My thoughts about this HERE)*
Ride in a hot air balloon.* (Check out my experience in Statesville NC!)
Volunteer.*
Ride in a helicopter.*
See a show on Broadway.*
Learn another language and to play and instrument.*
Pick apples, strawberries, or blueberries.*
See the Hollywood sign.

Visit the southern most point of the continental US.*
Visit another country.*
Pay a stranger's tab.*
Stomp grapes to make wine.
Visit the Statue of Liberty.
Attend Mardi Gras.
Drive on the other side of the road.
Swim with dolphins, sharks, or other sea life.*

Go to Disney! (My tips HERE)*
Build a sandcastle.*
Brew your own beer.
Go to the Superbowl.
Go to a drive-in movie.
Ride a horse.*
Go camping or glamping!*
Complete a 5K race.*
See Niagara Falls.*
Fly private.
Play paintball.
Go on an African Safari.
Take a dance lesson.*
Go dog sledding.
Sleep in an overwater bungalow.
Complete an escape room.*
Spend an entire summer in another country.
Go to Oktoberfest.

Go white water rafting. (More on this HERE)*
Go to a farmers market and sample the local goodies.*
Make s'mores by a real fire.*
Attend a music festival.*
Make snow angels.*
Try skiing or snowboarding.*
Bake and decorate a cake.*
Learn yoga.*
Take a carriage ride through Central Park in New York City.*
Get a massage.*
Have a tech free day.*
Learn to meditate.*
Take a cooking class.*
Stay overnight in a castle.
Go to wine country.*
See a live comedy performance.*
Stay in a bed & breakfast.*
Visit a "world's largest" attraction.*
Bicycle across the Golden Gate Bridge.
Do a food tour.*
Visit the seven wonders of the world.
Go ice skating.*
Play in the rain.*
Own a pet.*
See the Northern Lights.
See your favorite band Live!*

Plant a garden.*
Sing karaoke.*
Have a water balloon fight.*
Raise money for a cause near and dear to your heart.*
See the great barrier reef.
Try snorkeling or scuba diving.*
Visit a US National Park.*
Go to the top of the Eiffel Tower.*
Go on a real picnic.*
GRAB YOUR FREE BUCKET LIST TEMPLATE (along with some other really cool stuff) NOW!
The best part is, there are no rules!
Well…go on! Get started!
What's on your bucket list? Let me know what y'all think!
Save & Pin for Later!