Experience Gifts for Teenagers
Experiences over things. Y'all already know that's how we roll around here, right?
Do you struggle with finding that perfect gift for your teenager? Well, I now officially have two teenagers in my house, so I thought I would put together an extensive list of ideas of the best experience gifts for teens I could think of!
To be honest, I'm not against things. As a matter of fact, I like to supplement these experience gift ideas with useful things to go along with the experiences. We love gifting experiences in our family. And as our kids get older and literally don't need more material things, experience gifts are the way to go!
Choosing experiences over things teaches kids to have a more grateful heart and be more intentional with their time and money!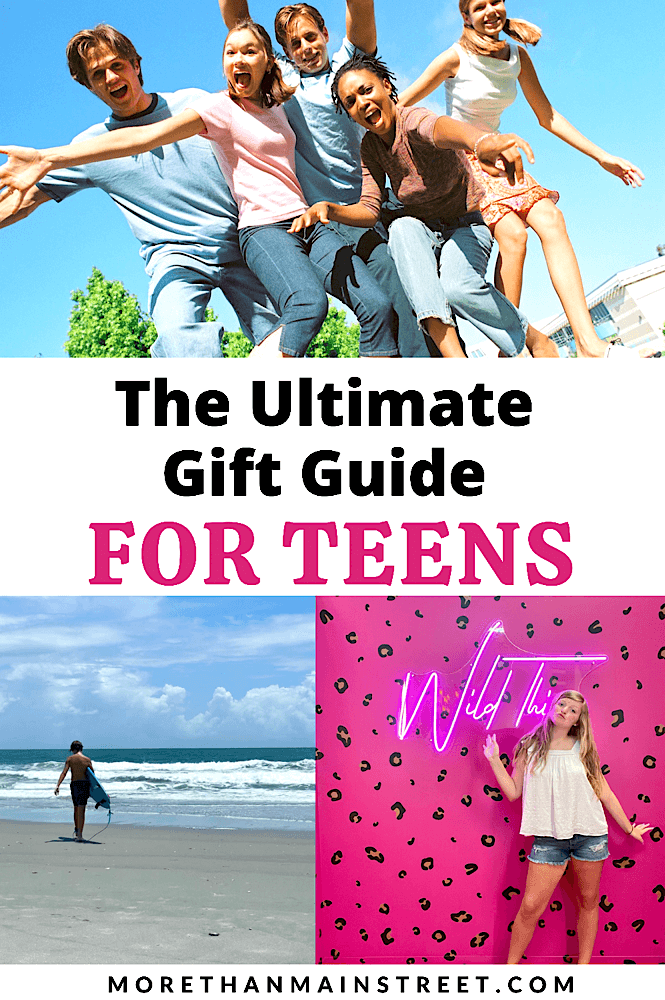 PIN THIS EXPERIENCE GIFTS FOR TEENS GUIDE FOR LATER!
This post contains affiliate links which means I could earn a small commission, if you make a purchase, at no additional cost to you. As an Amazon Associate, I earn from qualifying purchases. For more information, read my full Disclosure HERE.
100+ Experience Gifts for Teens: The Ultimate Gift Guide for Teenagers
In my opinion, gift experiences for teenagers are way more memorable than any physical item. I love a WOW gift and often times experience gifts are WOW gifts.
But I cannot stress this enough. KNOW YOUR TEEN!! It is very important to gift your teenager with experiences that are of interest to them!! For example, don't give a National Parks Pass to a teenager who hates the outdoors. Or a food tour to a picky eater. Or a sailing lesson to someone who is scared of the water. You get the point, right?
Now… I realize a lot of these experience gift ideas are location dependent. But my hope is that these ideas will get you thinking about what experience gifts for teens you have available in your area. Maybe you are even planning a trip and can gift a special experience for your teen during your travels. If you're looking for unique gift ideas for teenagers, here are ideas for every age, interest, and budget.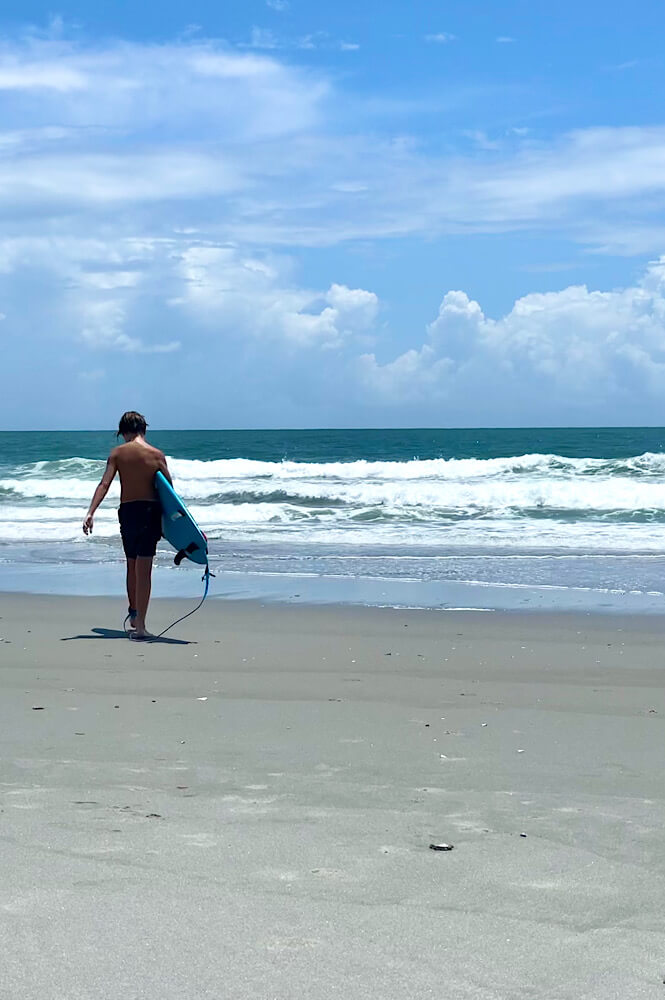 Classes & Lessons
Has your teen indicated the slightest interest in a new hobby? A great way to introduce a new interest or skill is to gift a class or lesson to your teen. But again, my biggest piece of advice is to KNOW YOUR TEEN. The last thing you want to do is sign them up for something they're going to resent you for "making them do".
Acting or voice lessons
Private sports lessons
Cooking class
Cake decorating classes
Circus lessons (I've always wanted to try the trapeze!)
Yoga class
Photography class
Dance lessons
Let those creative juices flow- there are art classes for everything from flower arranging to painting to making decorative wooden signs!
Learn glass blowing
Surf or ski lessons
Learn to make coffee art
Try sailing lessons
Learn to fly!
Pro Tip: Schedule already too full? Sign your teen up for Masterclass! They have so many cool classes that teens will love like basketball skills with Steph Curry, skateboarding with Tony Hawk, and song writing from Alicia Keys! Honestly this is a great gift for the entire family that can be done from home!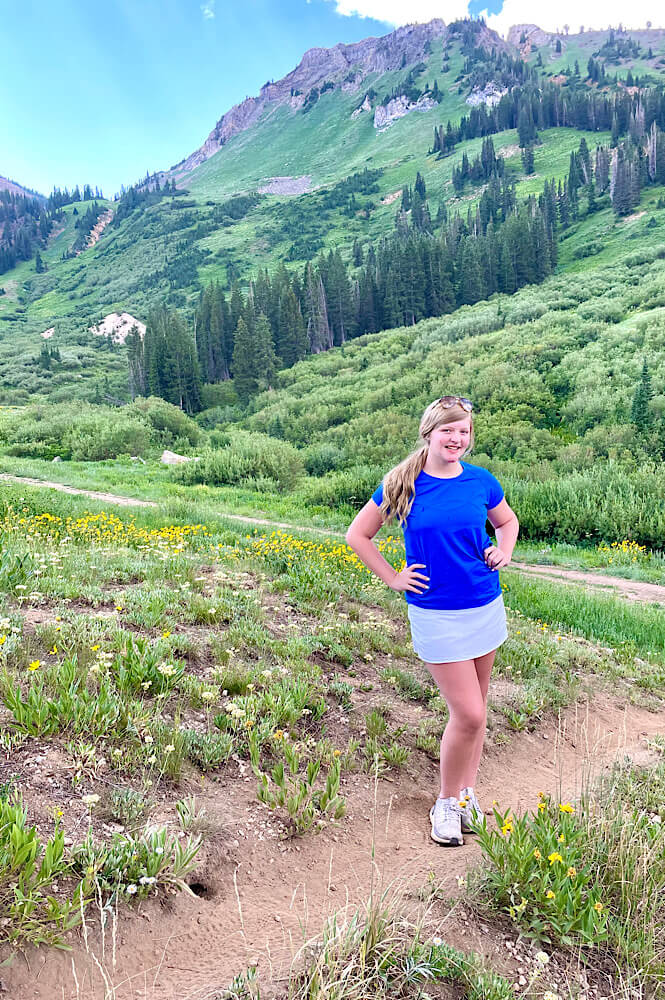 Outdoor Adventures
I have one teenager who is really into outdoorsy activities and one who is much more particular. Obviously these outdoor activities can be somewhat location dependent. But you can get pretty creative and maybe find something new and different your teen has never tried before!
Hang gliding
Parasailing
Mountain biking
Visit a wakeboarding park
Rent jet skis for a day (check local age limits- you may have to ride with your teen)
Ropes course
Horseback riding
Sailing
Snorkeling or if they're wanting more advance sign them up to get their scuba diving certification.
Rock climbing – don't have access to a mountain? Look into an indoor climbing gym.
Tube down a river or if your teen likes a little more adrenaline try white water rafting!
All the winter things: skiing, snowshoeing, snow boarding, sledding, snow tubing, cross country skiing, or ice skating!
Hot air balloon ride
Zipline courses are always popular too!
Have a real thrill seeker in your family? Check out even more crazy adventure ideas!
Lululemon is always #1 on my daughter's wishlist. Shop her look here –> Lululemon shirt & Lululemon skirt.
Tickets
We are music and sport fanatics in our family. There is almost always someone getting some sort of tickets for birthdays or Christmas in our house. We've also starting gifting my parents and in laws tickets too. In my opinion, if your budget allows, tickets are one of the best gifts for that hard to buy for person in your life.
Sporting Events
Concerts
Comedy Shows
Broadway Show or Other Theatre Performances
Ballet or Other Dance Performances
Conventions
Food festival
Waterpark
Amusement or theme park
Check out your nearest Insta pop up or selfie museum- we did this with recently with our teen in Myrtle Beach and seriously had the best. time. ever!!
Pro Tip: Most events near us are about an hour away. Consider gifting a hotel room along with the tickets to create a fun night away! A few years ago we went in with my brother in law and his wife on a gift for my in laws: they bought the concert tickets and we bought the hotel room- it was a great package deal that they absolutely loved!!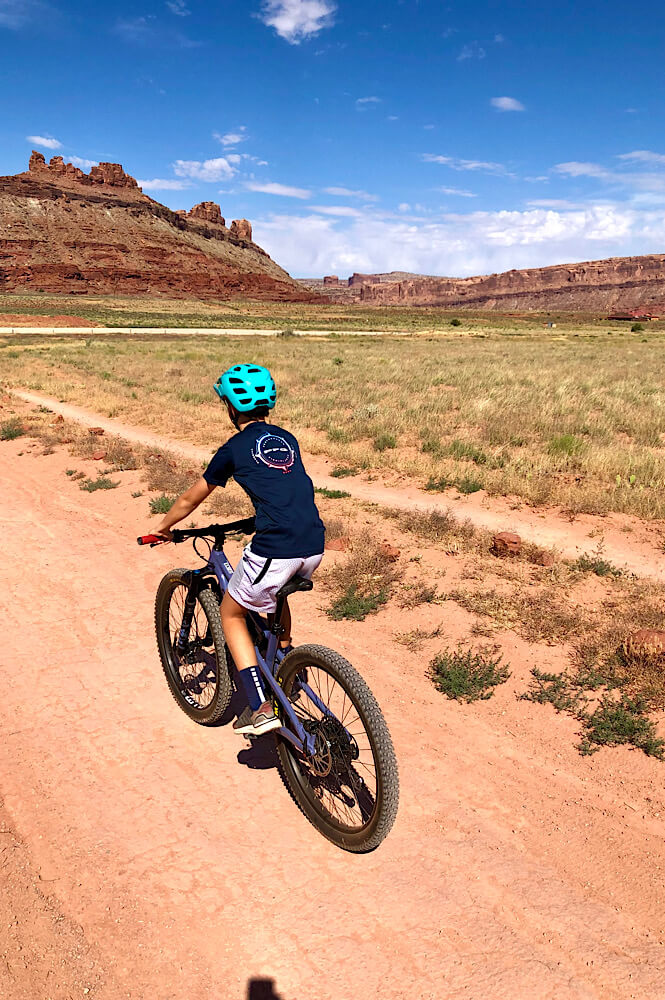 Tours
Tours are a fun way to gain a new perspective on an experience.
Live near the water? Sign your teen up for a fishing charter. (This is what my son wanted for his birthday this year!)
Have an animal lover in your family? Look for ethical animal encounters near you like a whale watching or dolphin tour.
Is your teen a major foodie? Do a local food tour like this one in Charleston!
Have a teen who is into architecture? Do the famous Architectural River Cruise in Chicago– we were surprised how much we loved this tour!
Does your teen love music? Consider a backstage tour of the Grand Ole Opry in Nashville! Not into music? There are all sorts of backstage tours out there from television sets to sports teams. We even went behind the scenes of the Rockettes in NYC during the holidays one year!
I don't do scary but many teens love scary or haunted stuff – book them a ghost tour.
Book a factory tour for your teen. We did a Jelly Belly tour in Napa Valley and a Tesla factory tour in California and both kids were totally into it.
Pro Tip: #TrueStory I booked my husband and I and some friends a local food tour one year. He was all, why are we doing this where we live…this is gonna suck…Blah. Blah. Blah. Turns out it was amazing- we all had the best time and he totally apologized later for giving me such a hard time. Teens can be like this too. They can definitely have preconceived notions about an experience. I try to encourage my teenagers not to judge and be open to new experiences! Don't knock it until you try it!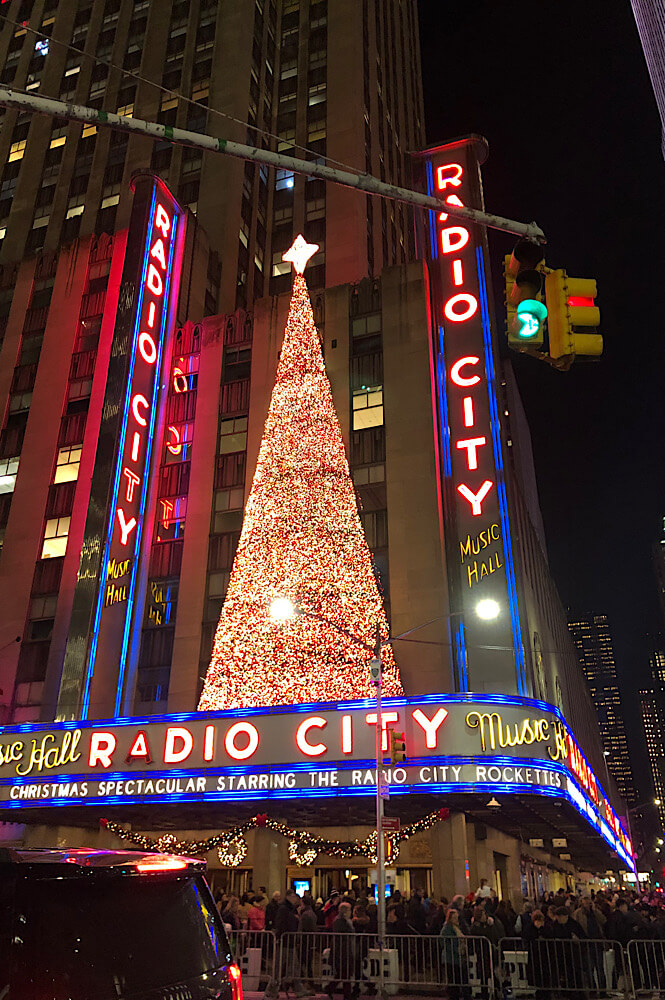 Travel
We couldn't have an experience gift guide without including some travel options!! LOL. We think these are some of the best destinations for teenagers:
If your teen want big city excitement try New York City or Chicago.
If your teen is a foodie, visit Charleston, South Carolina.
If your teenager wants somewhere trendy, go to Seaside, Florida. (This is where my daughter is dying to go!)
Plan a ski weekend near you! We personally love Snowshoe Mountain Resort! Ice caves are also very cool!!
Does your teenager love the outdoors? Check out Zion National Park

or

Arches National Park

.

Love a road trip? Give your teen some control and let them plan your next epic road trip! Here are over 20 different USA road trips to get them thinking!
My teens absolutely love the beach. Any travel including any of these beach destinations make for happy teenagers in my family!
Pro Tip: Travel is one of the best experience gifts for teens, kids, and adults; the entire family really. But… if your budget allows, consider a gifting weekend getaway with a friend. Life revolves around friends for teenagers and bringing a friend is always a win. (At least it is in our household!)
Local Activities
Here are some great ideas for local adventures and activities:
Bowling passes
Laser tag
Escape rooms
Miniature golf, TopGolf, or passes to your local golf course
Go karts
Ninja warrior gyms
Passes to the batting cages
Paintball
Local photo session
Skate park
Movie theatre passes
Find a tea room near you for afternoon tea!
Axe throwing
Have a party!
Indoor sky diving? This is high on my teen's bucket list!
Need more inspo? Check out these everyday adventures for even more ideas for experience gifts for teens!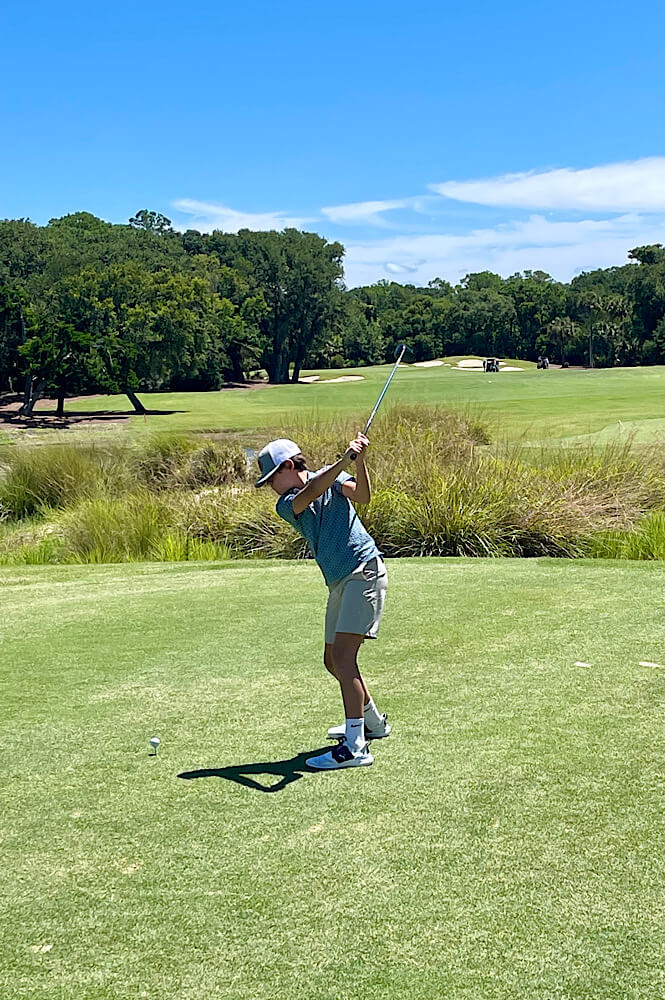 Equipment & Gear
This is where "things" come into play. But I'd much rather gift an item that allows my teenager to do something rather than something that just sits on a shelf. This of course is just my minimal-ish tendencies and isn't for everyone. But anyhow, here are some ideas to get your teen off their screen and doing something!!
Having a budding fisherman? Buy your teen their own fishing gear.
Your teen into surfing, stand up paddle boarding, or kayaking? Consider investing in one! This is the SUP we just bought and my teens love it. Literally I'm thinking I may need to purchase a second one!
Your teen into creating their own videos? Get them a drone or GoPro and let them loose. Believe it or not, these are skills that could potentially help them in the future!
Does your teen love the outdoors? Get them some of their own camping gear and a National Parks pass. Or maybe even their own Eno hammock or telescope for their own backyard adventure?
Has your teen taken an interest in photography? Grab them their own professional camera and a subscription to Lightroom.
Is your teen really into fashion? Get them their own sewing machine!
A wet suit– my son fell in love with surfing after we gifted him surf lessons one year. The next year he got his own surf board and the following year he asked for a wet suit so he could surf year round!
A KitchenAid Mixer – a friend of ours daughter absolutely fell in love with baking and asked for her own KitchenAid mixer one year for Christmas! #truestory
Planning a trip? Gift your teen luggage, toiletry bags, or jewelry cases.
Golf clubs and lessons have also been a huge hit in my family!
Pro Tip: Need more ideas of fun things to do at home with teens? Grab a volleyball net, slackline, one wheel, ripstick, spikeball set, cornhole boards, or even just a new bicycle! All great items to get your teen a little more active and provide them with fun and new experiences!
Need more inspo beyond the teenagers in the family? Check out our experience gift guide for anyone and everyone!
Even More Experience Gifts For Teenagers
While many experience gifts for teens can be location dependent, here are a few more ideas to get you thinking about unique gift ideas for your teenager.
Luxury picnic – if you don't know what I'm talking about they are all over Instagram, just search the hashtag #luxurypicnic
Restaurant reservations for your teen and their friends – try something unique like a fondue restaurant. Seem too pricey? Set up a fondue night for them at your home.
Set up a scavenger hunt around your town. (This does require a bit more work on your part!)
Plan a backyard movie night – set up some outdoor string lights and an outdoor projector and you're good to go!
Do an Instagram tour. Choose three insta-worthy locations and take them around for a photo shoot with a friend. Works for TikTok too!
Have an aspiring musician? Book them time in a real recording studio!
Is your teen really into personal fitness? Grab them a membership to your local gym or some sessions with a personal trainer.
A psychic reading- This isn't really my family's thing but it certainly is something different.
CAMP! What better gift experiences for teenagers than a week or month at their favorite camp. Let's face it, camps can be extremely expensive and while we want our kids to do these fun things they often count as gifts in our house!
Spa Day- I know many many teen girls who would LOVE this experience gift!
Gift Experiences for Teenagers
Do you feel like you have some fresh ideas on what to get your teenager now? Experience gifts are a great way to create lasting memories and strengthen the bonds within your family.
What would you add to this experience gifts for teens guide? Let me know in the comments below!
PIN THIS EXPERIENCE GIFTS FOR TEEN GUIDE FOR LATER!!