Where were you on 9/11/2001?
I remember exactly where I was and what I was doing as I'm sure most people my age do. There are few events in my lifetime I remember such vivid details about. I was hurrying to get to my meeting on time and putting on a final swipe of mascara when my attention was grabbed by the breaking news on the television.
Visiting the World Trade Center Memorial in New York City was a profound experience for me. I think the only other time I've ever felt such raw emotion was when my husband and I visited the Mauthausen Concentration Camp Memorial in Austria.
Chills.
That's the best word to describe it.
My husband and I actually visited the 9/11 site in 2002, not even a year after it happened. Then, it was all debris and construction and a lot of homemade memorials. This visit was part of a girls weekend in the city and I will tell you that it will send you into emotional overload. I'm a crier on a normal day, so this was hard for me…but at the same time it was one of the highlights of my visit to NYC.
At any rate, you should absolutely consider a visit to the World Trade Center Memorial and 9/11 Museum as part of any New York City itinerary.
The World Trade Center Memorial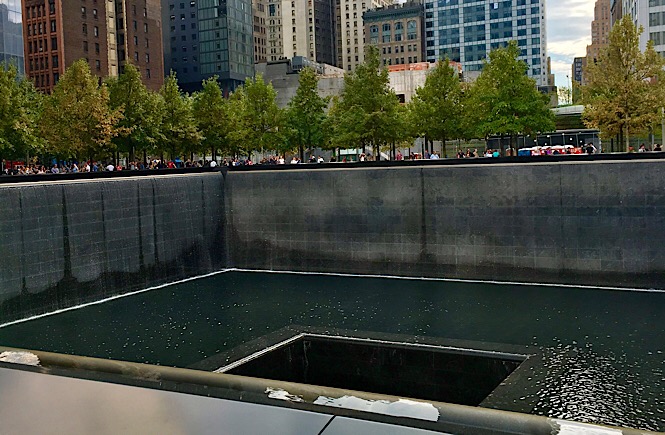 You can visit the September 11 Memorial reflecting pools outside the Museum for free. The pools sit exactly where the twin towers stood and are a tribute to the lives lost, not only in New York City, but at the Pentagon, in the flight that went down in Pennsylvania, and the 1993 bombing of the World Trade Center.
The names of those who perished are engraved in the bronze panels surrounding the pools. People are encouraged to touch the names and remember. I saw many people running their fingers along those etchings reflecting on the horrific losses. Some people stood there for what seemed like forever…others were looking for specific names. Some people, like me, just seemed kind of in awe of it all.
Unthinkable.
The 9/11 Museum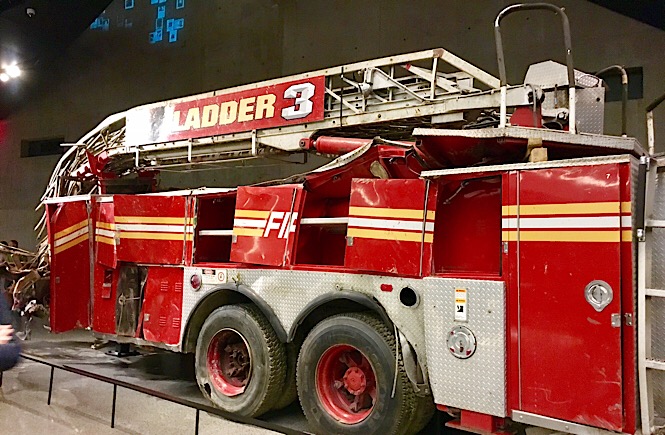 The best resource for your visit is the 9/11 Museum website for details of pricing, hours, etc. It became very clear, very early on during my visit that the 9/11 Museum was very well thought out. There was clearly a tremendous amount of effort put into paying respect to the lives lost yet telling the story at the same time.
The Museum is divided into three sections: the historical exhibition covering the timeline of events, the memorial section paying tribute to the lives lost, and the Foundation Hall which contains some of the physical pieces of the twin towers.
My visit to the World Trade Center Memorial clearly will be something I never forget. Parents should use discretion (especially with children under ten). I will likely wait a few more years before taking my kids, but I will definitely take them!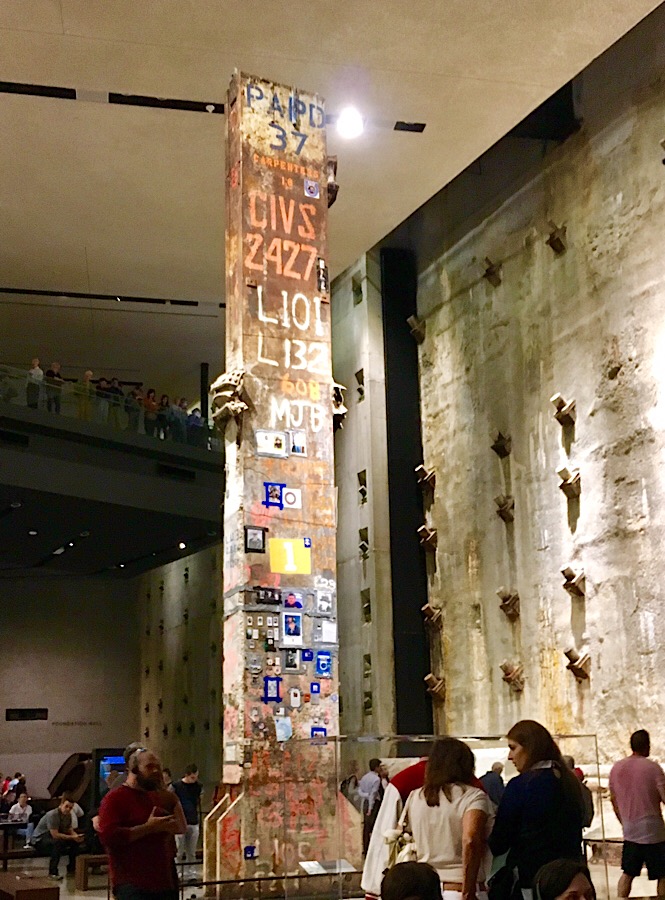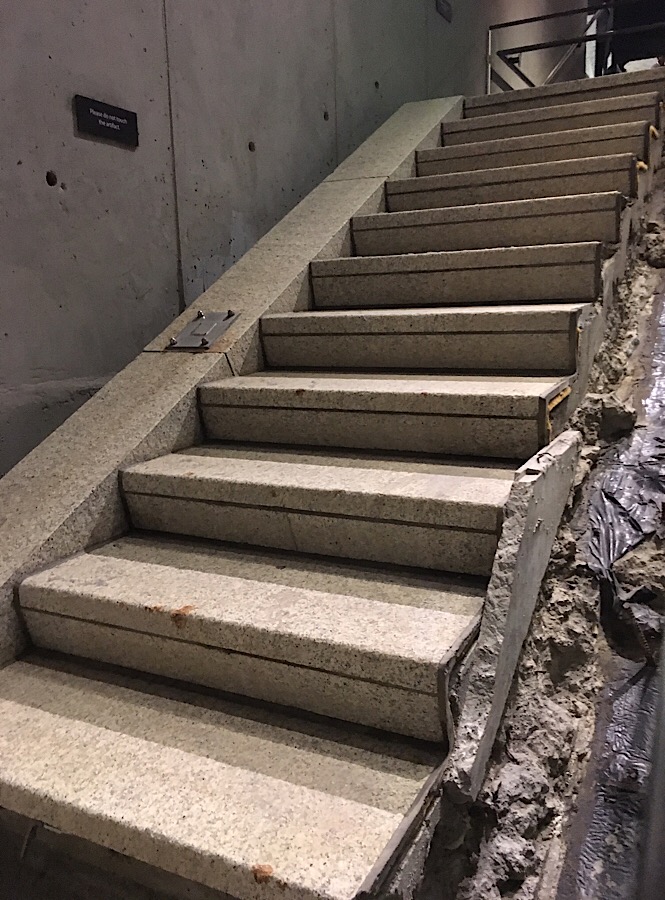 So…should you visit the 9/11 Museum and Memorial?
I think that's a personal decision. I know not everyone wants to visit and some feel as though they can't handle it. But in my opinion, it's an incredible tribute that I think shouldn't be missed!
What I remember most:
The timeline is so detailed. I learned things about the day before, day of, and days after that I never knew.
This is an event that played out live on television. The playback of Matt Lauer on the Today show is chilling.
The personal messages left by the families of those lost…some recorded and some written are absolutely heart wrenching.
The photographs and stories of the witnesses, survivors, and first responders. Tears…lots of tears.
Some tips for your visit:
Buy tickets online ahead of time!
Go early to avoid the crowds.
Be prepared for the emotional overload  (they have tissues strategically placed throughout the museum for you).
Give yourself plenty of time. I think we spent about 2 and 1/2 hours, but truthfully I felt like I just couldn't do more.
Guided tours are available if you choose.
Have you been? I'd love to hear about your experience in the comments. If you're interested in what else I got into while in NYC you can read more HERE. Let me know what y'all think!
Pin & Save for Later!