KAVU Rope Bag Review
I love my KAVU sling bag.
Pretty simple, huh.
It's super comfortable, has plenty of space, and kept up with my travels all summer.
Let's start at the beginning. How did I end up with this bag? I was planning a two week road trip through Utah and Arizona and knew I didn't want to carry my purse. I also didn't want to carry a backpack. Backpacks get super heavy and hot to me. I needed an alternative. I had seen a lot of people carrying these KAVU bags and decided that might be the perfect solution for me!
This post contains affiliate links which means I could earn a small commission, if you make a purchase, at no additional cost to you. As an Amazon Associate, I earn from qualifying purchases. For more information, read my full Disclosure HERE.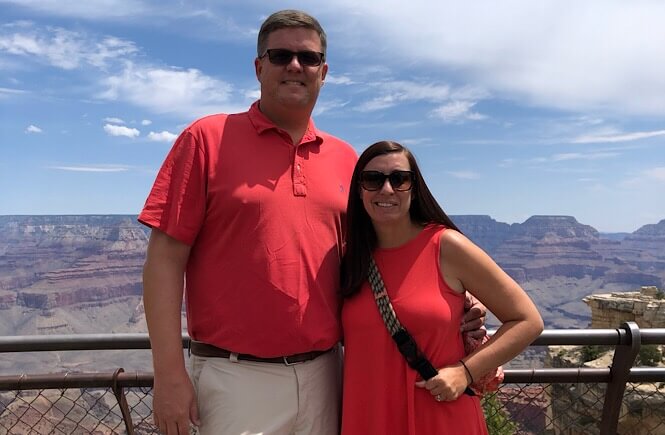 KAVU Rope Bag Versus KAVU Rope Sling Bag
I then learned there was difference between the KAVU rope bag and the KAVU rope sling bag…they look practically the same!! But the sling bag (which is the one I have) is made from polyester and the rope bag is made from cotton. Confusing but simple difference. And why does this matter? Well, there was potential on some of my travels for this bag to get wet. And the sling bag dried super fast! I carried this bag when we hiked The Narrows at Zion National Park! The KAVU sling bag allows you to be hands free which was super helpful when using hiking poles at Zion. To be honest, I love the ability to be hands free in general!
If you're debating between the KAVU rope bag vs sling, I personally prefer the rope sling bag but I think it depends on how you plan to use your rope bag!
KAVU Rope Sling Bag
The KAVU sling bag/ crossbody bag did end up being a great fit for my needs! This KAVU bag of mine visited four National Parks, made it through endless hikes, tours, and even made it out to dinner. I never changed up what bag I carried- this was it! And I continued carrying it throughout the summer once I returned home!
The KAVU rope bag has plenty of storage for your cell phone, money, refillable water bottles, and more! I really don't have any complaints about the bag…I'd buy another in a heartbeat!
Wondering how to wear the KAVU rope sling bag? Take a look below. Simply slip your arm and head through and find a comfy spot of your shoulder. The KAVU sling bag is adjustable as well (my husband who is quite a big larger than me was able to adjust it to fit him when I needed him to!) The sling bag style is more comfortable since it distributes the weight of the bag evenly across your body. I carried two full water bottles along with a whole lot of other stuff in my rope bag!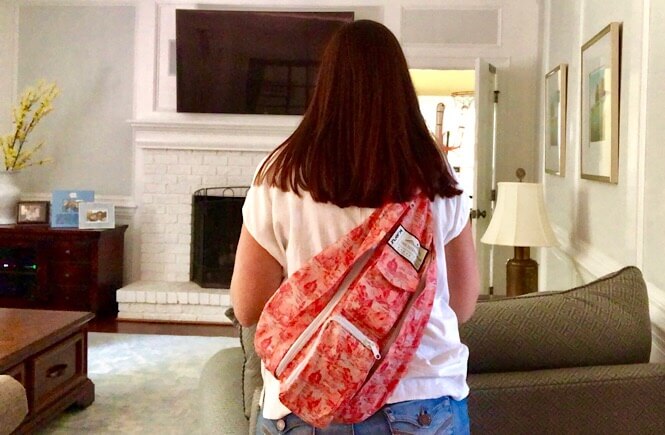 The Kavu Sling Bag: It's so Versatile!
I know I purchased this bag for travel. However, KAVU bags are perfect for everyday use too. I also know quite a few friends who have used them as a diaper bag. They're great for mom's since you can be hands free! I wish these were around when my kids were babies. I found my KAVU bag to be very lightweight and durable…did I mention comfortable?
Here's my KAVU Rope Bag Review on YouTube you can watch… (or you can at least get a good laugh from watching my super cringy self! LOL).
KAVU really has a ton of cute products! Check out these other styles and bags too! If you end up getting one, let me know what you think! Want to compare bags? Check out these other sling bags too!
I hope this KAVU rope bag review has helped you decide if this is the sling bag for you! I certainly do love mine and recommend it to all my friends!
Update! I've carried my Kavu bag to the Atlantis Bahamas, Wisconsin, and New York City and it's still going strong!