Inspiring & Motivational Instagram Captions
Struggling to come up with that perfect motivational instagram caption?
You're in luck!!
Words have power. And whether you use Instagram for business or personal use, you never know how your posts will affect someone. Instagram has it's pros and cons, but for me it's been a great way to connect with other like minded people around the world. And if I can help motivate or inspire just one person, then I feel like sharing motivational instagram captions and quotes is totally worth it!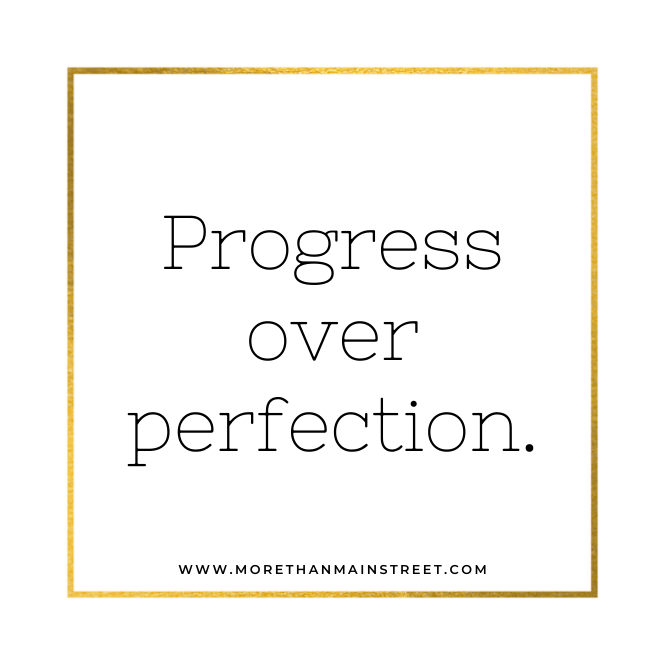 Best Captions for Instagram
I don't pretend to be an Instagram expert. BUT…I do know there are five main types of Instagram posts if you're using IG for business purposes:
Educational
Connection
Sales
Entertainment
Inspirational
It is best to rotate between these five types of posts, but let's face it, there are just some days when you feel stuck. A good short caption might be the perfect inspirational post for days like those!
What is a good short caption?
Most "Instagram experts" will also encourage you to write longer captions. But, there are just some posts that call for something short and to the point. Below you'll find 75 different short and motivational instagram captions for you to use:
Progress over perfection.
Courage & Confidence
Your life is now.
Be the sunshine.
Choose where your energy goes.
It's the little things that matter most.
Positive attitude, cheerful heart.
Don't worry about a life that looks good. Create a life that feels good.
Choose your own path.
Gamechanger
Small steps in the right direction.
Choose joy.
Take time to savor the small moments.
Happy thoughts only.
Celebrate your wins. 
Choose people who choose you.
Be proud of how far you've come.
You'll never regret investing in yourself.
Back to basics.
Show up.
Whatever is good to your soul, do more of that.
Choose to see the silver lining.
The possibilities are endless.
Hello happiness.
You matter.
I also happen to love a themed day. Motivational Monday and Thankful Thursday are two of my favorites!! Check out these fun Thankful Thursday quotes and ideas too!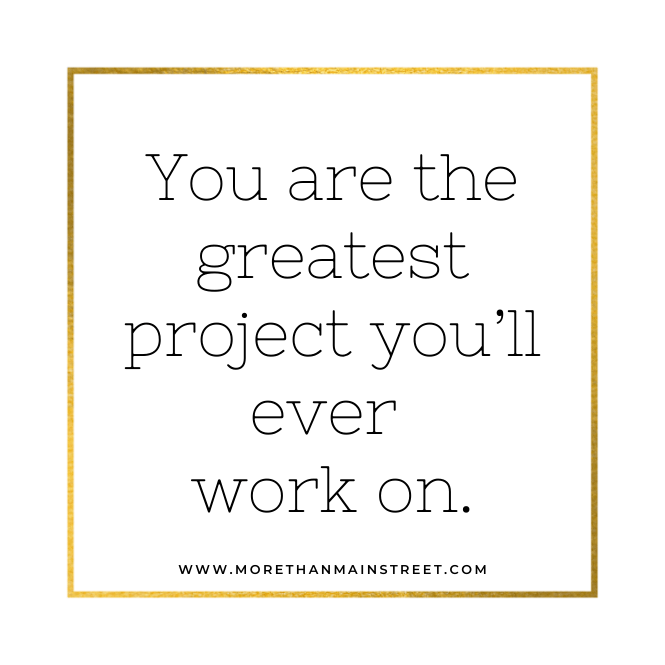 Motivational and Happy Captions for Instagram
I'm glad you're here.
Fill the world with sunshine.
There are so many happy days ahead.
Starting fresh with a full heart and big dreams.
Gratitude changes everything.
Always learning, always growing.
Make today count.
Worth it.
Look for the magic in everyday.
We can do hard things.
You have what it takes.
It's my time to shine.
Believe everyone else is doing their best.
You are enough.
More life, less stress.
The future is bright.
Always on the bright side.
Follow your heart.
Be the energy you want to attract.
Surround yourself with positivity.
You are the greatest project you'll ever work on.
Note to self: I am worthy. I am capable. I am enough.
Know your worth.
Perseverance always pays off.
Don't underestimate your magic.
Soap Box Time: If you're using Instagram just for personal purposes, it can certainly be one of the most fun simple pleasures in life. But, if you're not careful, you can get caught up in the comparison game. Make sure to unfollow any accounts that make you feel less than, inadequate, or are bad for your mental health. Instagram is not worth sacrificing you mental health!!
SAVE THESE MOTIVATIONAL INSTAGRAM CAPTIONS & QUOTES TO PINTEREST FOR LATER!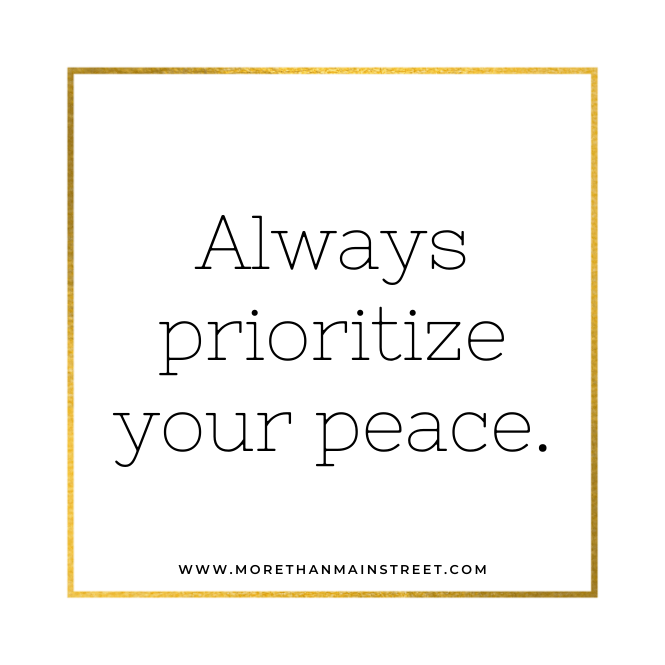 Cool Motivational Captions for Instagram
Prove them wrong.
Embrace the chaos.
Be kind to the parts of you that are still learning.
To do list: Be kind. Be grateful. Be awesome.
Create change.
You were meant to live an extraordinary life.
When dreams become reality.
Mindset matters.
Timing is everything
New month, new goals
Life begins at the end of your comfort zone
Find joy in the ordinary.
It all begins with mindset.
Be the example.
What would you do if you weren't afraid?
Don't be scared to dream big.
Always prioritize your peace.
You'll never regret being true to yourself.
Authenticity over popularity.
Tell your own story.
If not now, when?
Your past does not equal your future.
Stay where your presence is valued. 
Let's make courage contagious!
Let failure be your fuel.
Are you a fan of affirmations? Try sharing some on Instagram! What a beautiful reminder to yourself and others! Check out my favorite self love affirmations and self love captions and quotes for a little inspo.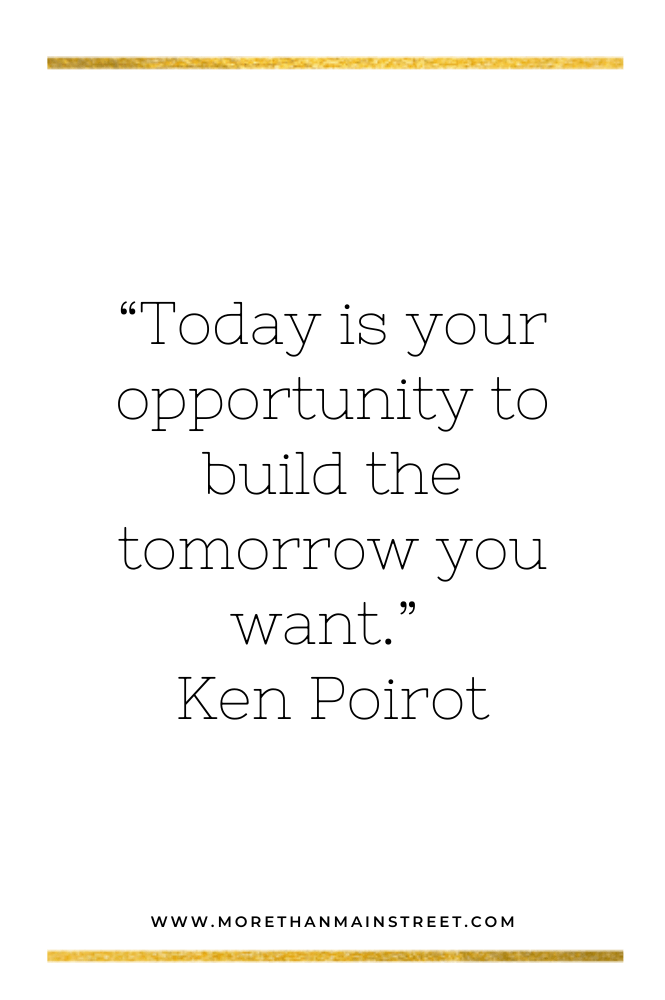 Motivational Quotes that Inspire
If you're a quote junkie like me, then you already know that I think motivational quotes can make the best captions for your Instagram pictures. I use them often but more than an easy photo or caption, you never know when a good quote will resonate with your audience. Always keep in mind what your message is and keep your quotes aligned with that message.
"Today is your opportunity to build the tomorrow you want." -Ken Poirot
"To live is the rarest thing in the world. Most people exist, that is all." -Oscar Wilde
"Look yourself in the mirror and ask yourself: 'what do I want to do every day for the rest of my life'? Do THAT." -Gary Vaynerchuk
"What we fear doing most is usually what we most need to do." -Tim Ferriss
"The only thing that's keeping you from getting what you want is the story you keep telling yourself." -Tony Robbins
"Two things define you: Your patience when you have nothing and your attitude when you have everything." -Iman Alli
"I've learned that people will forget what you said, people will forget what you did, but people will never forget how you made them feel." -Maya Angelou
"Courage is contagious. Every time we choose courage, we make everyone around us a little better and the world a little braver." -Brené Brown
"Change is inevitable. Growth is optional." -John Maxwell.
"May your choices reflect your hopes, not your fears." -Nelson Mandel
 "Change your decisions and you'll change your life. And what will change your decisions more than anything? Courage." -Mel Robbins
"No one can make you feel inferior without your consent." -Eleanor Roosevelt
Gratitude is a huge part of my lifestyle. Want even more quotes for Instagram? Check out my favorite gratitude quotes!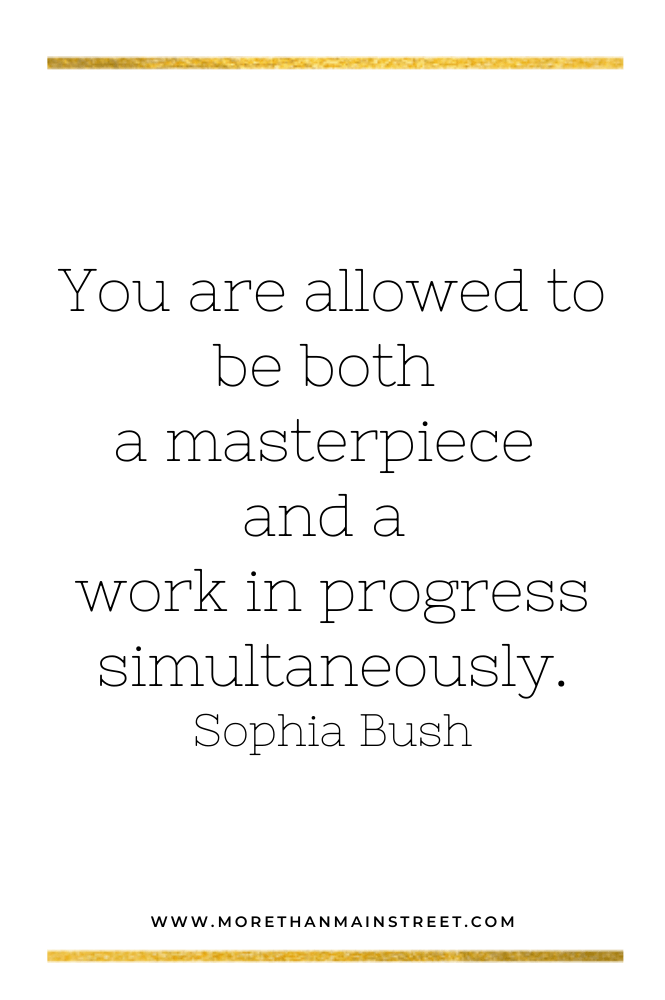 What is a good motivational quote? Every quote hits different. For some people bold and brave is more inspiring, while other will really gravitate towards more gentle and loving quotes. Here are a few more to consider:
"You are allowed to be both a masterpiece and a work in progress simultaneously." -Sophia Bush
"It does not matter how slowly you go as long as you do not stop." -Confucius
"This is a wonderful day. I've never seen this one before." -Maya Angelou
"Doubt kills more dreams than failure ever will." -Suzy Kassem
"Your past does not equal your future." -Tony Robbins
"To do the impossible, you need to ignore the popular." -Tim Ferriss
"What is done in love is done well" -Vincent Van Gogh
"Everything you want is on the other side of fear. " -Jack Canfield
"Twenty years from now you will be more disappointed by the things that you didn't do than by the ones you did do." -Mark Twain
A candle loses nothing by lighting another candle" -James Keller
"You are not supposed to be the same person you were a year, month, day, or even five seconds ago. You are designed to grow." – Mel Robbins.
"Work hard in silence, let success be your noise." -Unknown
"Sometimes the most ordinary things could be made extraordinary, simply by doing them with the right people." -Nicholas Sparks
"It's been my experience that you can nearly always enjoy things if you make up your mind firmly that you will." -L.M. Montgomery
"You are the author of your autobiography. And I just believe we should all write a bestseller." -Lisa Nichols
Need even more super inspiring quotes? Check out my favorite intentional living quotes and best travel quotes!
How do you caption a motivational quote?
I use quotes a lot on my Instagram page. While there is no one correct way to use a motivational quote, my favorite way is to connect it to a personal experience. Often times my audience will tell me how similar they feel or how much they needed to hear that particular quote. You can always check out my Instagram if you're curious how I use motivational quotes as captions!
But hey…it's your instagram page. Use it however feels right to you!!
So tell me…which is your favorite motivational Instagram caption or quote?
RELATED: Want more Insta captions? Check out my favorite Instagram captions about nature and adventure captions too! I'm all about making life simple, and getting a little help on captioning your next photo is so nice!!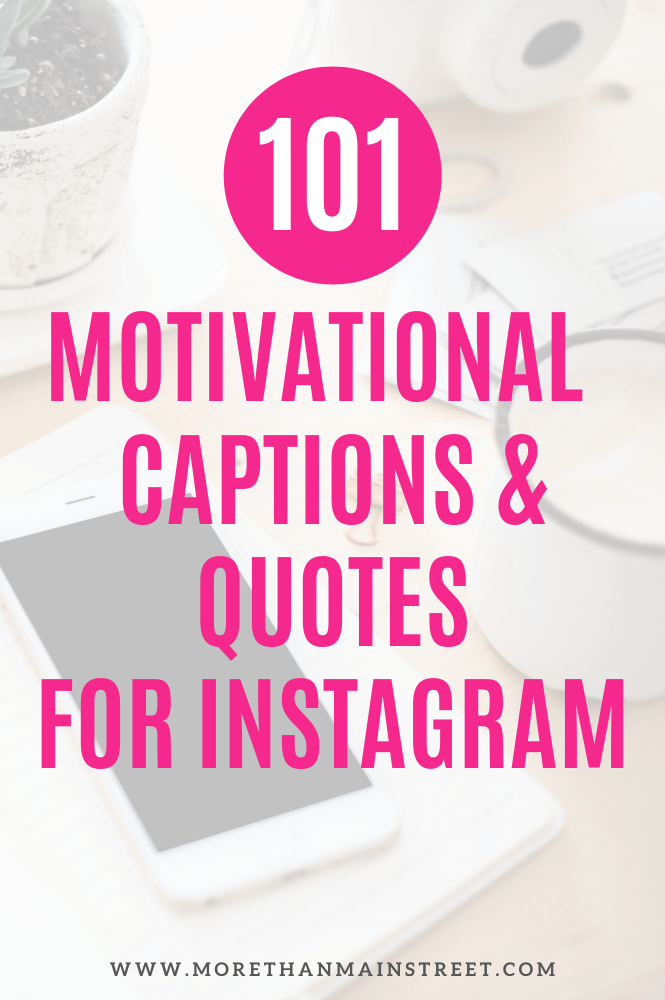 SAVE THESE MOTIVATIONAL INSTAGRAM CAPTIONS & QUOTES TO PINTEREST FOR LATER!