Most Epic Things to Do in the British Virgin Islands
Looking for a list of "can't miss" things to do in the British Virgin Islands?
Have you been dreaming pristine white sandy beaches and crystal clear water? Does island hopping in the BVIs sound like a dream vacation?
Then you've come to the right place!
10 Bucket List Worthy Experiences in the BVIs
Our recent trip to the BVIa was truly one for the bucket list. I cannot even tell you how glorious this place is. Everything you've heard is true. It is truly one of the most beautiful places on Earth.
We stayed on a Power Catamaran for our trip to the British Virgin Islands. Because of our prior boating experience, we were able to "bare boat" meaning we captained our own boat. Along with two other couples, we island hopped hitting all the major BVI highights.
To get all the details of our trip to the British Virgin Islands, check out my complete BVI itinerary!
This post contains affiliate links which means I could earn a small commission, if you make a purchase, at no additional cost to you. As an Amazon Associate, I earn from qualifying purchases. For more information, read my full Disclosure HERE.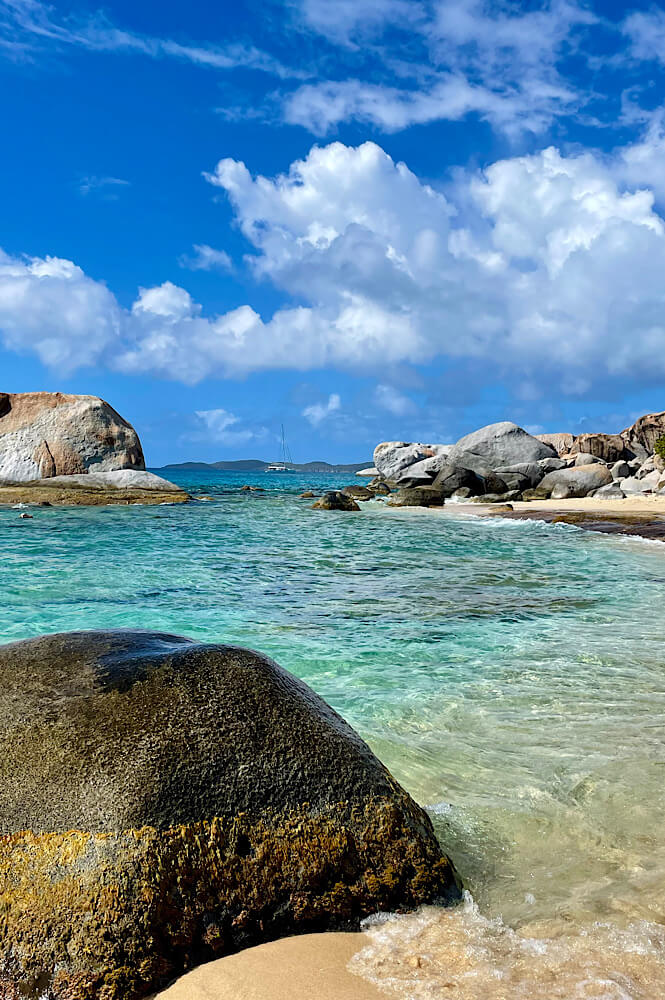 1. Explore The Baths on Virgin Gorda
If you do nothing else during your trip to the BVIs, go to The Baths National Park on Virgin Gorda.
It is simply that cool.
The Baths National Park is a system of trails through giant granite boulders and formations along the white sandy beaches of Devil's Bay on Virgin Gorda. You will find yourself climbing short ladders, wading through shallow waters, and exploring massive granite boulder caverns at the Baths. Once you've made it through the cavernous trails, relax by the beach or swim in the gorgeous clear waters.
You can make it through the Baths in about an hour, but I'd strongly encourage you to give yourself at least half a day or more to really explore the park fully.
We highly recommend finishing off your experience with a stop at Top of the Baths Restaurant. Take in the incredible panoramic views, grab a bite to eat or a drink from the bar, and enjoy their freshwater pool!
How do you get to the Baths?
There are two options on how to get to The Baths. There is daytime anchorage available off of The Baths but only a dinghy line available to tie up to. You have to swim the rest of the way into The Baths. At times the current can be very strong in this area so this option is only for strong swimmers.
The other option is to take a taxi to The Baths (which is what we did). This gives you the opportunity to see a little more of the island, plus stop for some of the most epic views you'll ever see. The open air taxi was also an experience in and of itself!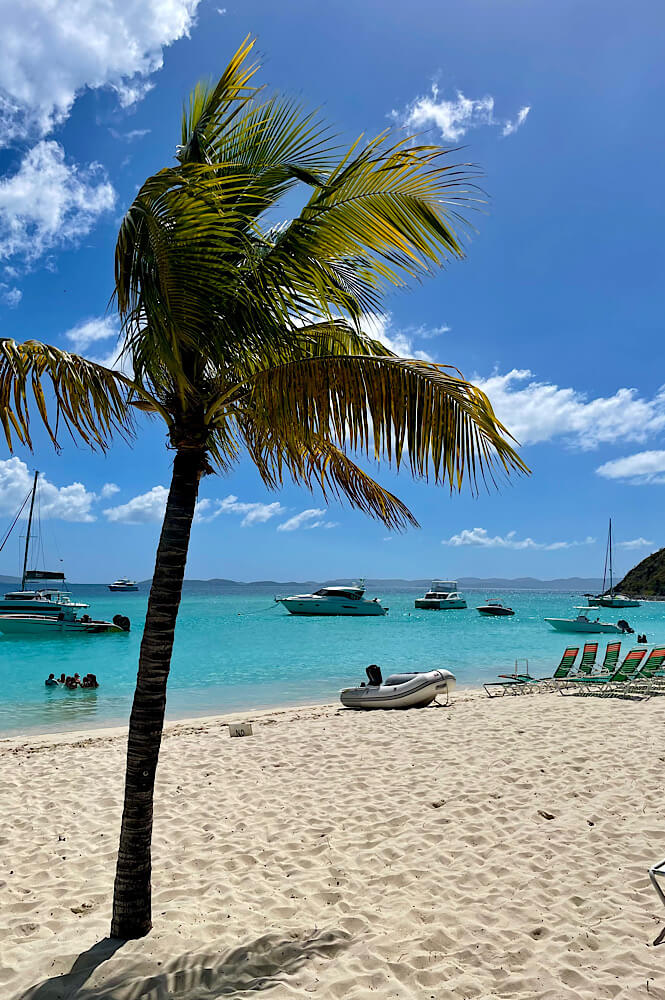 2. Visit the Soggy Dollar Bar on Jost Van Dyke
The Soggy Dollar Bar is located on the island of Jost Van Dyke and is most famous for inventing a drink called the painkiller. Made of rum, pineapple juice, orange juice, and cream of coconut poured over crushed ice, you have to at least try one. But beware, go slow…they make the drinks strong in the BVIs!
The Soggy Dollar Bar got its name because originally the only way people could get there was by swimming to the beach, and thus with soggy dollars in their pockets.
From people living full time on their boats to vacationers like us, at Soggy Dollar you can meet people from around the world. A super fun beach bar in an insanely beautiful setting is the perfect way to spend the day in the BVIs.
How do you get to the Soggy Dollar Bar?
You can moor in White Bay off of Soggy Dollar but the water can get a bit choppy. You can also choose to stay in Great Harbour (like we did) but you will have to either take your dinghy quite a bit further to visit Soggy Dollar. If you do choose to take your dinghy, know that the waves can get quite large and getting to the beach might be an adventure! You can also pull up to a dinghy dock near Foxy's in Great Harbour and take a taxi to the Soggy Dollar Bar. Either way, it's worth it.
Getting a little bucket list FOMO but not quite ready to go all in on a BVI vacay? Get more inspo with our ultimate list of bucket list ideas for all ages!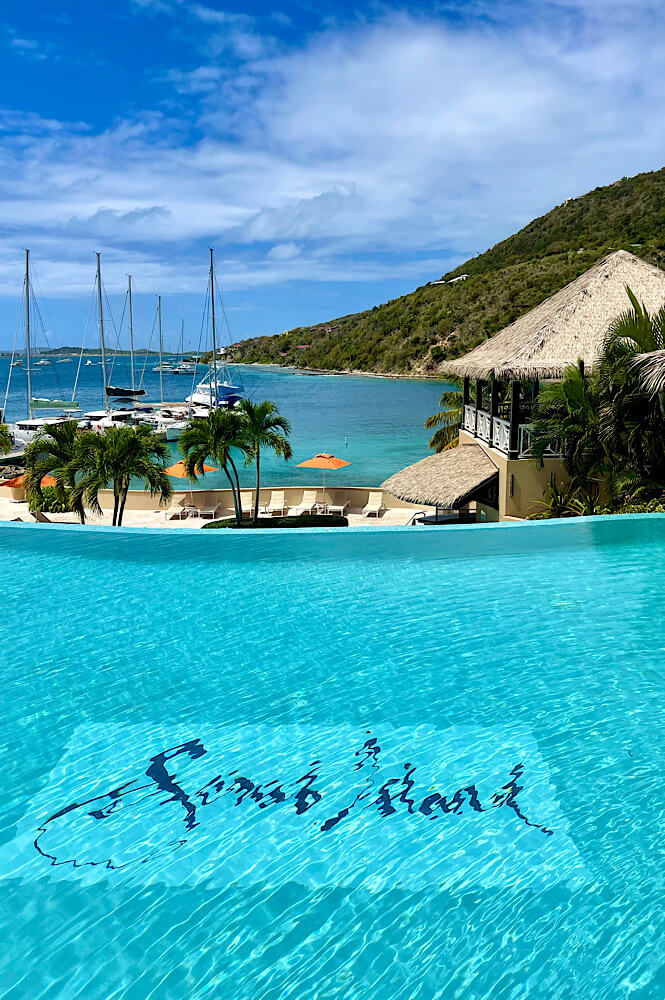 3. Experience True Luxury on Scrub Island
Scrub Island is a luxury Marriott Resort in the British Virgin Islands.
Scrub Island Resort, Spa, and Marina is total travel goals. When you mix adventure with the absolute grandeur of this resort, you won't want to leave. Relaxing with a drink in hand with unparalleled views is a BVI bucket list experience like no other.
If booking a room isn't in the cards for this visit, you can still live like the rich and famous with a day pass to Scrub Island if you're a Marriott Bonvoy member. (And if you're not a member, why not??)
BONUS! Be sure to check out the snorkeling at Diamond Reef across from Scrub Island. Easy to miss if you're not looking for it, this is an awesome snorkeling spot with a huge variety of fish in the area.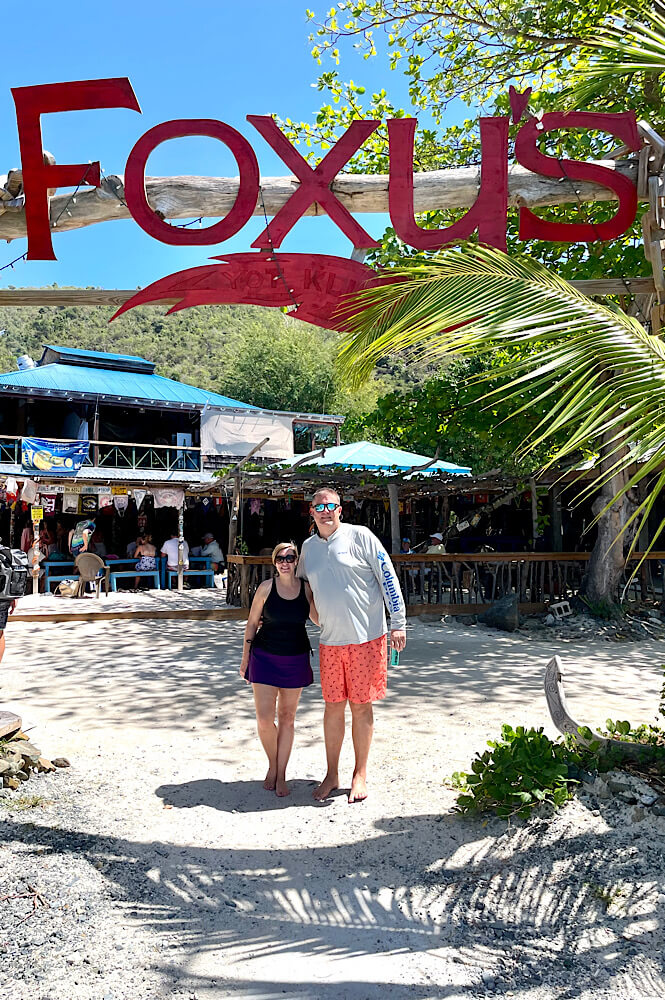 4. Dance the Night Away at Foxy's
Foxy's is a beach bar and restaurant located on Jost Van Dyke in the British Virgin Islands. This is a perfect place to spend a day by the beach, snorkeling, or exploring the island.
Each eventing, Foxy's turns into a family friendly party scene! The food is delicious and the atmosphere is so fun! Be sure to wear your dancing shoes for when the DJ gets started!
If you're able to plan your visit on the weekend, Foxy's has it's popular beach barbecue on Friday and Saturday nights. (But the a la carte menu is just as good in our opinion.)
Pro Tip: Foxy's has a great gift shop if you're looking to take a souvenir home with you.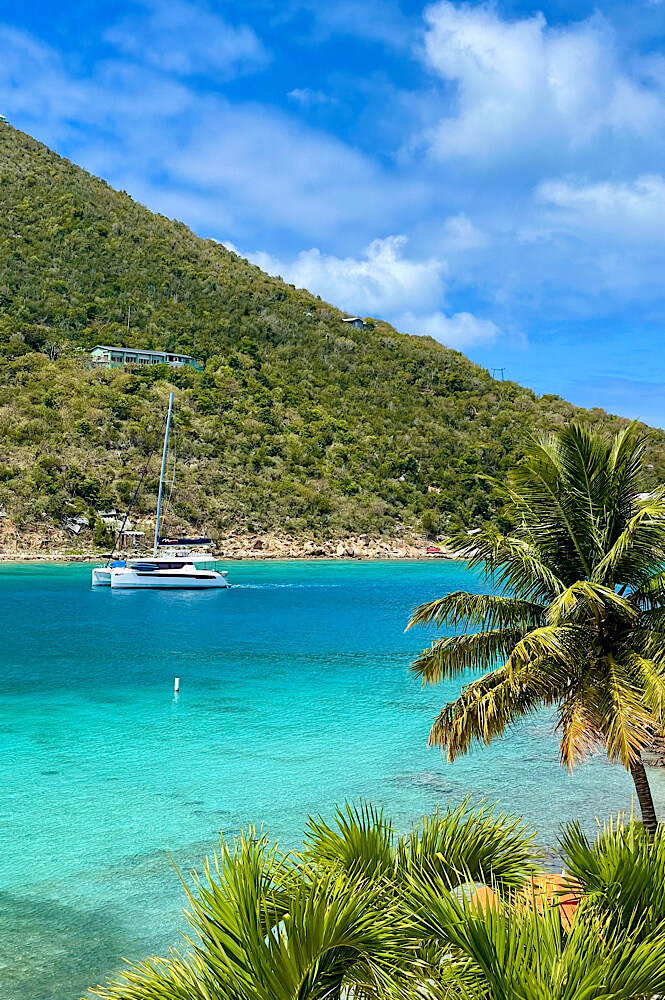 5. Swim & Snorkel in Crystal Clear Water
The British Virgin Islands are known for crystal clear water and world class snorkeling. The Indians, The Caves, and Monkey Point are three epic places to snorkel in the BVIs.
Snorkeling can be one of those most thrilling adventures in the BVIs due to the plethora of sea life you can see. If you're already comfortable with snorkeling, consider booking a tour to get aquatinted with this family friendly activity.
Love snorkeling too? Read all about our experience in Aruba where our kids learned to snorkel!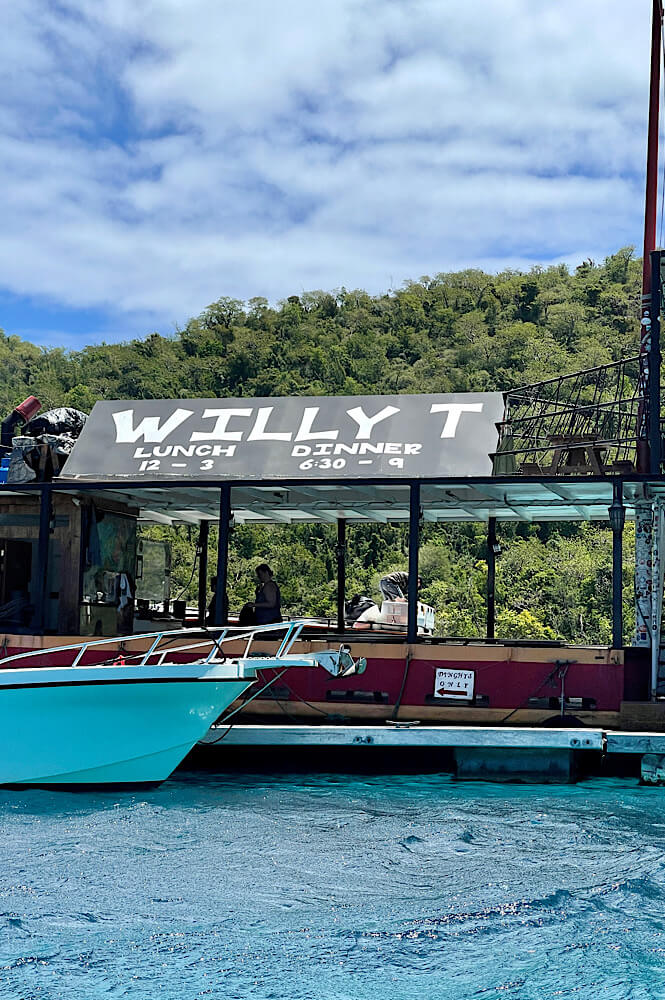 6. Jump off the Willy T
What is the Willy T? Well..it's a pirate ship. Sort of.
The Willy T is a floating restaurant and bar off of Norman Island. You pull your dinghy or boat up to the Willy T for lunch, dinner, drinks, and TO JUMP! Most everyone who goes to the Willy T, goes to jump. This can be quite the party atmosphere depending on time of day and who is there, but you have to do it.
(For a good laugh, head over to Instagram to see me jump! It's in my BVI highlight.)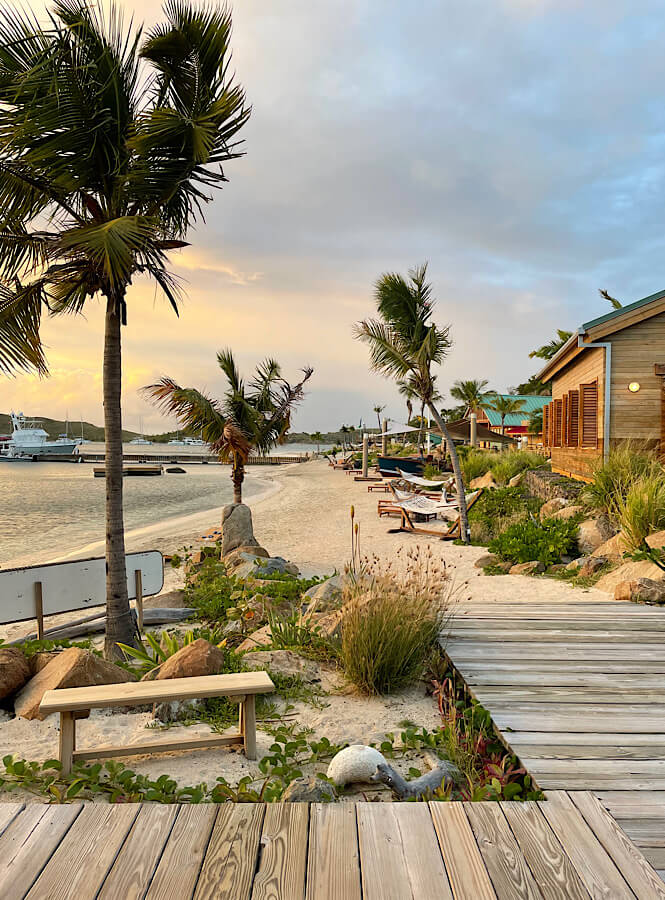 7. Relax and Indulge at the Bitter End Yacht Club
The Bitter End Yacht Club was completely destroyed during Hurricane Irma. But now it's back…and better than ever! The best way to describe the BEYC is casual elegance.
The mooring field off of The Bitter End Yacht Club on Virgin Gorda is the perfect place to stay to explore this area. It gives you easy access to Virgin Gorda, Saba Rock, and Leverick Bay.
Make reservations to eat at their incredible restaurant, hang out with friends at the bar, or enjoy their insanely beautiful beaches.
The attention to detail and exceptional staff made this one of our favorite stops. We would absolutely go back again and again. Next time we'd like to stay in one of their over water bungalows for a truly one of kind experience!
BONUS! They have great wifi at BEYC.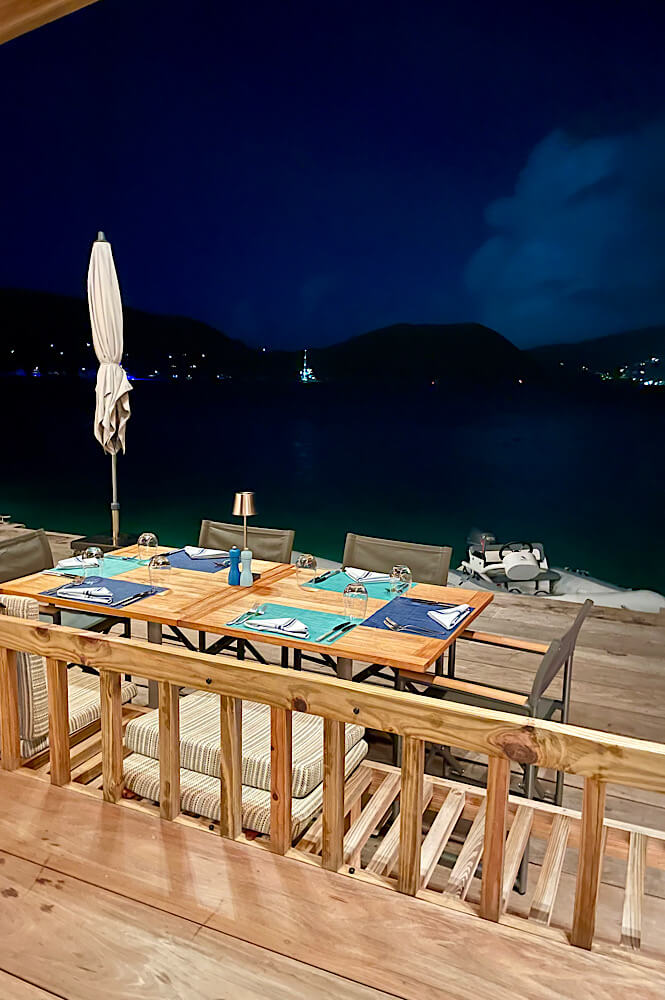 8. Experience Saba Rock
Saba Rock is a private island off of Virgin Gorda with a small hotel, restaurant, spa, beach, and gift shop. Come play for the day or even book a room and stay in pure luxury! Indulge at the world class spa or be adventurous and try the kite surfing, snorkeling, or diving. The resort runs a free water shuttle service from the nearby Bitter End Yacht Club or even out to your boat if necessary.
Make reservations in advance because you do not want to miss out on true waterfront dining at the restaurant. The beautiful al fresco bar is the perfect place to meet up with your yachtie friends too! Exceptional service, amazing views, and fantastic food makes this a must do for any BVI vacation.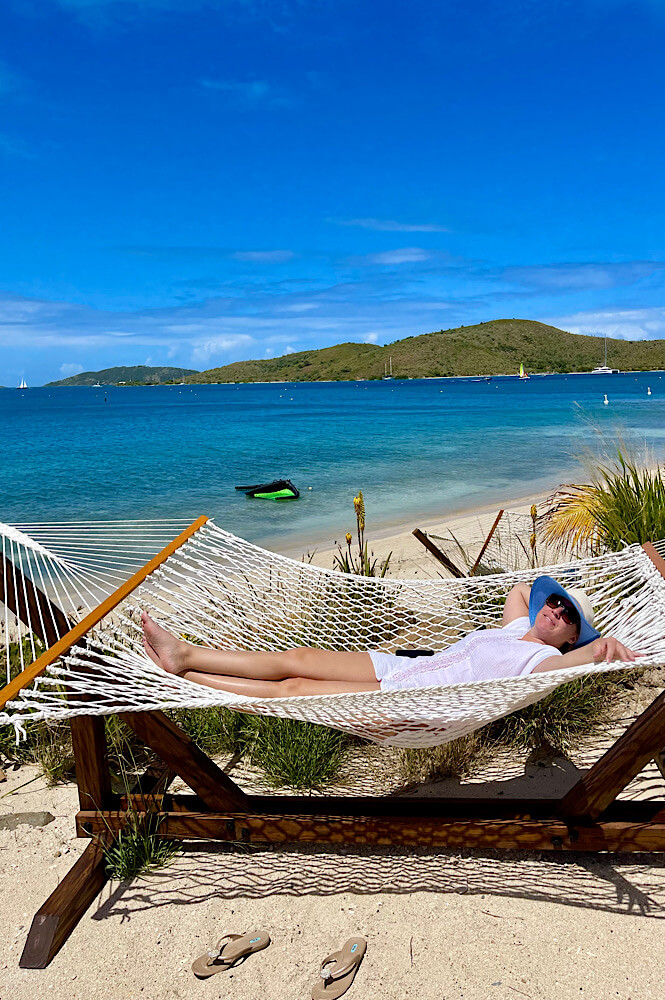 9. Pause to Absorb One of the Most Beautiful Places on Earth
You may be tempted to go-go-go during your trip to the British Virgin Islands. But I'd suggest scheduling time to pause and take in the incredible scenery that surrounds you. Make sure to take the time to relax. This is the perfect place to get up early for a quiet sunrise or to soak in the beauty of the ever changing sunsets.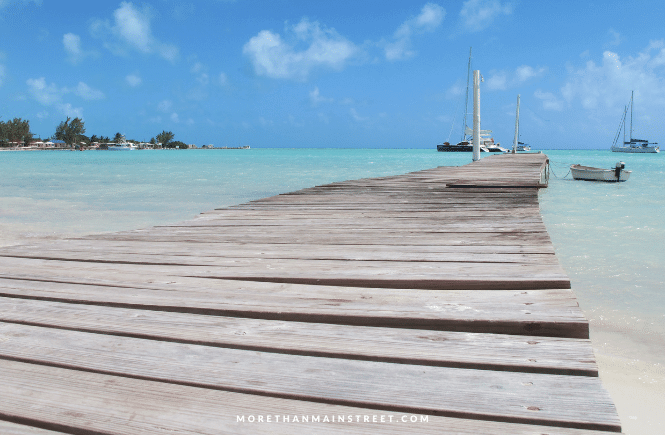 10. Visit Anegada Island
Although rough seas prevented us from visiting Anegada Island during our trip, no BVI bucket list would be complete without Anegada Island. Known as the "flat island" because most islands in the BVIs are mountainous, Anegada Island is home to some of the most beautiful beaches in the world.
Rent scooters or ATVs for the day to explore the island, visit Cow Wreck Beach, and snorkel in crystal clear waters.
Finally, your trip to Anegada would not be complete without trying the lobster. Caught fresh daily, you must put your order in by noon the day of your visit or you might miss out. Grilled right on the beach in front of you, the lobster is a real treat in an absolutely amazing setting.
Best Things to do in the British Virgin Islands
So what do you think of my list of best things to do in the British Virgin Islands? What is the first stop you want to make? What else would you add to my BVI bucket list?
Not quite ready to leave the USA? That's ok! Check out our top picks for your USA bucket list, grab our bucket list template, and start planning today!