USA Travel: Southern States Road Trip Itineraries
I'm so excited to continue my USA road trip series! Hopefully over the course of this series you'll find some of the best American road trip routes. This week fellow travel bloggers and I are bringing you five fabulous southeast USA road trip ideas. From Florida to North Carolina to Arkansas we've got southeast vacation ideas for couples, family, or even solo travelers.
In this post you will find five southeast USA road trip ideas:
West Coast Florida Road Trip
East Coast Florida Road Trip
Tennessee to North Carolina Road Trip
Highlights of Arkansas Road Trip
Georgia and South Carolina Road Trip
Southeast USA Road Trip Inspiration
Make sure to read our Road Trip Essentials Checklist before hitting the road!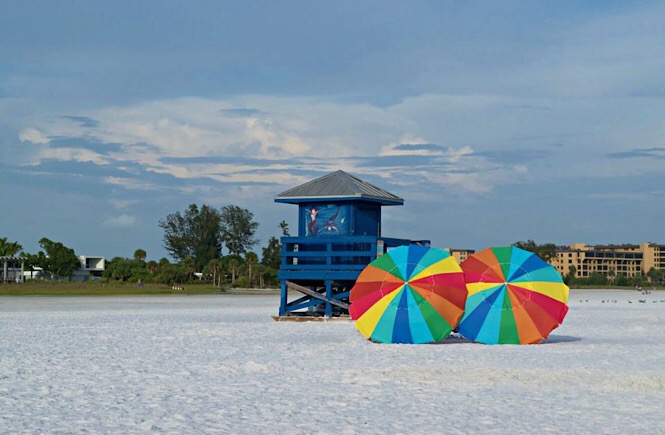 Florida West Coast Ramble Road Trip from Coleman Concierge
Day 1: Arrive in Naples
Day 2: Punta Gorda, Charlotte Harbor, Cayo Costa
Day 3: Siesta Key, Venice Beach
Day 4: St Petersburg, Clearwater
Day 5: Tarpon Spring, Dunedin, Crystal River

Florida's west coast has everything great about the state packed into 250 miles of scenic beauty. Since the Everglades covers the entire South-West tip of Florida, Naples makes an obvious choice to start this trip.  We made a day of visiting Cayo Costa, a state park only accessible by boat that's home to some the best shelling beaches in Florida. Spend the night in a waterfront hotel in Punta Gorda after returning from the Charlotte Harbor Tour.

For Day three, plan a visit to Venice Beach, the shark tooth capital of the world, at low tide. You'll find fossilized shark teeth by the dozens sieving through the sand. You might even find a giant megalodon tooth from this 50 million-year-old beast. Spend the remainder of the day on the sparkling white sand of Siesta Key which gets consistently rated as one of America's most beautiful beaches.

Day four takes you to the urban hip city of St Pete. Enjoy the gastropubs of Ybor City and sunset on Clearwater Beach. Be sure to check out the Dali Museum in Tampa and explore the Florida Aquarium.  If you feel particularly daring, try diving with the sharks in the aquariums giant tanks.

Day five lets you drive across Europe but never leave Florida. Dunedin is a Scottish style village where we found bagpipers playing in the town square and enjoyed a pint at an authentic Scottish pub. Tarpon Springs is the sponge capital of the world and built like a Greek Village fishing village. If you have time, check out this guide for more fun things to do in Tarpon Springs.
Roll into Crystal River and call it a night. You'll have an early day tomorrow. The grand finale of Florida's west coast is swimming with manatees. Crystal River is the only place in the world you can swim with manatees. More than 400 of these gentle giants come to King's Bay every winter. Take the earliest tour possible and maybe, if you're lucky, a baby manatee will come out to play with you.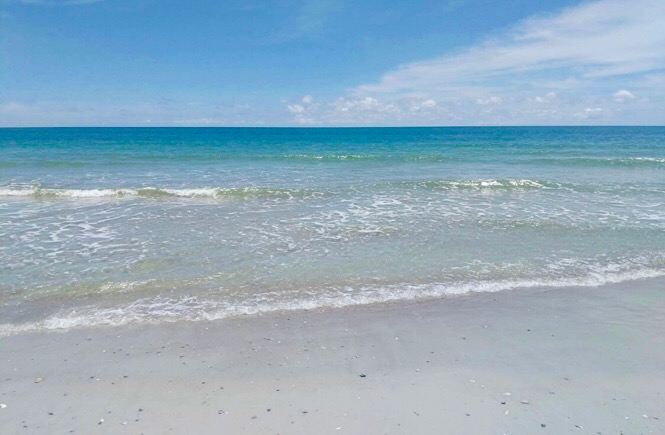 Traveling A1A: Florida's Iconic Beach Route from Florida Man on the Run
Day 1: Fernandina Beach
Day 2: St. Augustine
Day 3: Cape Canaveral (Cocoa Beach)
Day 4: Delray Beach
Day 5: Miami Beach
Day 6: Key West
Florida doesn't seem like your typical road trip destination, but that is a misconception. In fact, one of the most iconic coastal routes in America can be found along Florida State Road A1A. This six-day itinerary will let you take the drive in leisurely fashion, which is the only way to do it.
Day One: Fernandina Beach is everything you could want from Old Florida. Check out the beach inside Fort Clinch State Park to get one of the more pristine Florida beaches. The city's downtown is a perfect slice of Old Florida, so don't miss it.
Day Two: Packed full of history, St. Augustine is a major destination on this trip. Castillo de San Marcos is the center piece of St. Augustine. Make your way down St. George Street to do some shopping. Afterwards, head onto the island to visit Anastasia State Park or the Alligator Farm with the kids.
Day Three: Cape Canaveral allows you to explore being an astronaut, stand next to ginormous rockets or perhaps even catch a rocket launch. Kennedy Space Center is a unique place you won't be able to find anywhere else in America. Spend the night at Cocoa Beach and get your first taste of Florida's beach night life.
Day Four: While there is plenty of beach front to explore on this trip, Delray Beach offers the perfect blend of beautiful beach front, quirky arts districts, and all-Florida charm. The trip between Cocoa and Delray is one of the longest days, so get an early start to enjoy Delray.
Day Five: How can you take a trip along the Florida coast and not spend some time on South Beach! It's not the usual road trip scene, but the sights and sounds of South Beach truly aren't to be missed. So go enjoy yourself and live it up!
Day Six: Today you'll travel along one of the most unusual bridges in the world to a destination equally as unique. Make your stop at the Southern Most Point, then head to Duval Street and party it up! The best thing about ending in Key West is that you literally have nowhere else to go, so sit back, relax, and grab a margarita.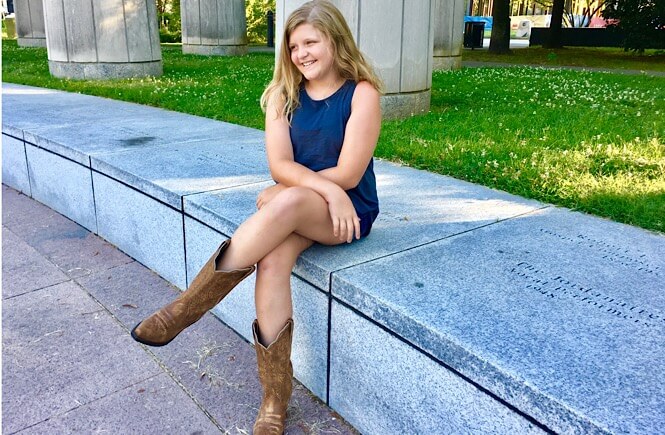 Tennessee to North Carolina Road Trip
Day 1: Nashville, Tennessee
Day 2: Nashville, Tennessee
Day 3: Nashville, Tennessee
Day 4: Chattanooga, Tennessee
Day 5: Chattanooga, Tennessee
Day 6: Asheville, North Carolina
Day 7: Asheville, North Carolina
Days One-Two-Three: Start this road trip with a bang in Music City! Nashville, Tennessee has so many fun things to do that it deserves three entire days! Start out Day one in the heart of it all by enjoying some live music downtown. Visit the Ryman Auditorium, the Country Music Hall of Fame, and catch the best view of the city from the famous Pedestrian Bridge. If you really want to experience authentic Nashville try free line dancing lessons from the Wildhorse Saloon each afternoon!
If country music really isn't your thing, be sure to venture out of the downtown area. Visit the 12 South neighborhood for some awesome shopping, food, and street art. This is where you'll find the famous "I Believe in Nashville" mural. The Gulch is another awesome area for food and some can't miss wall murals like the "what lifts you" wings. Next check out the exact replica of the Parthenon, Bicentennial Capitol Mall State, Park, and the State Capitol. Finally, no matter where you are staying the Gaylord Opryland Resort is absolutely worth a visit. Be sure to check out a performance at the nearby Grand Ole Opry too!
If possible, you should absolutely consider adding a day in Memphis, Tennessee to this road trip!
Days Four & Five: Next hit the road and head to Chattanooga. This drive should take you about 2 hours. If you're into Jack Daniels, stop through Lynchburg for a distillery tour. Once you arrive in Chattanooga, check out Raccoon Mountain Caverns, the Riverwalk, or try white water rafting on the Ocoee River. BUT, in my opinion, two can't miss things to do in Chattanooga are Lookout Mountain and Ruby Falls (I mean have you ever seen an underground waterfall before??)
Days Six & Seven: Finally finish your trip by heading northeast about three and a half hours to the super hip town of Asheville, North Carolina. Asheville is known for it's music, food, craft beer, history, and outdoor fun! Check out the Biltmore Estate, Sliding Rock, and my personal favorite: breakfast at Biscuit Head.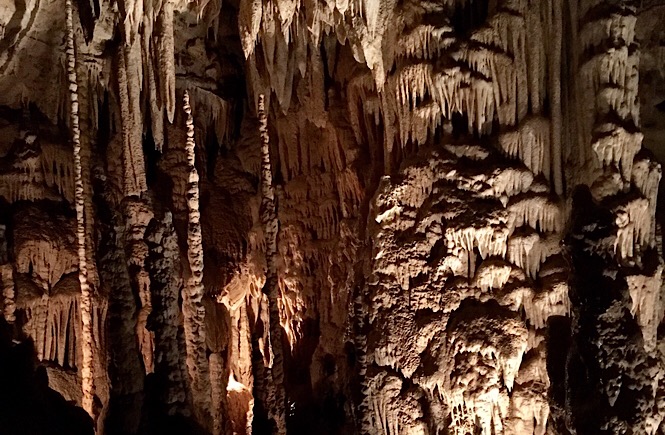 Day 1: Harrison
Day 2: Harrison, Benton
Day 3: Murfreesboro
Day 4: Hot Springs
Day 5: Little Rock
Day 6: Depart from Little Rock
Day One – Drive from Kansas City Missouri to hotel in Harrison, Arkansas.
Day Two – Our first stop was Mystic Caverns with a tour of two beautiful caves, which were easy to walk through with affordable admission. We then drove down Scenic Highway 7 towards Jasper and enjoyed the gorgeous views. We stopped at the Observation Tower and Gift Shop for a small break. This is not a highway for someone that gets car sick. My son never had before and this one did him in.  Then we drove to Benton, AR (suburb of Little Rock) to our hotel.
Day Three – Drive to Murfreesboro – We spent the whole day at Crater of Diamonds State Park. The visitor's center was interesting, and we enjoyed digging for diamonds. It was a very hot and sunny day, so we only searched for a couple of hours. We enjoyed a picnic lunch and then cooled off at the Diamond Springs Water Park right next door. It is part of the state park and was clean, fun, and budget friendly.
Day Four – Drive to Hot Springs – We visited the Arkansas Alligator Farm and Petting Zoo. This place is incredible, and we held a baby alligator!  We went to the top of the Hot Springs Mountain Tower. On the way back we drove through Lake Catherine for a picnic lunch. We hiked the Falls Branch Trail to a lovely waterfall and played in the crystal clear and refreshing water.
Day Five – Drive to Little Rock – We spent half a day at the Little Rock Zoo. It is a smaller zoo with a wide variety of animals and a spray park. We were tired from the trip, so we crashed at the hotel for the rest of the day, but if you have the energy consider visiting Pinnacle Mountain State Park or Museum of Discovery.
Day Six – Depart to home. We made a last-minute stop at the Arkansas Inland Maritime Museum and North Shore River Walk.  The tour included going down into an old navy submarine, and the museum had some very informational and interesting exhibits. After that we hit the road back to Kansas City. As always, we followed these tips for safer family travel.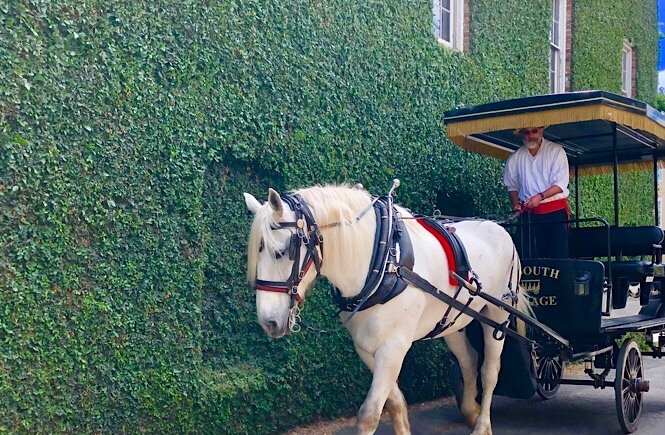 Georgia to South Carolina Road Trip
Day 1: Arrive Atlanta, Georgia
Day 2: Atlanta, Georgia
Day 3: Savannah, Georgia
Day 4: Savannah, Georgia
Day 5: Charleston, South Carolina
Day 6: Charleston, South Carolina
Day 7: Depart Atlanta
Alert! Serious southern charm ahead!
Day One & Two: Fly into Atlanta, Georgia as it will probably be your cheapest option. Spend Days one and two exploring Atlanta. My number one stop would be the Georgia Aquarium…I mean it is the largest indoor aquarium in the Western Hemisphere! Other worthwhile stops are The World of Coca-Cola, Stone Mountain Park, the shops at Buckhead, or catch a Braves game!
Days Three & Four: Next, hit the road about four hours to beautiful Savannah, Georgia! If you're looking for southern charm, you're in the right place! Start out by strolling the City Market shops, the Savannah Waterfront, and grab lunch at Paula Deen's restaurant Lady & Son's. Spend Day four choosing between exploring Wormsloe historic site (for that classic oak tree lined drive dripping with moss), relax at Forsyth Park, or visit a historic home. Be sure to indulge in the Savannah's amazing food scene!
Days Five & Six: Finish up your week in the incredible city of Charleston, South Carolina. The drive should take you about two hours. We highly recommend the horse drawn carriage history tour- even our kids loved it! Spend the afternoon exploring The Battery, take the ferry across to Fort Sumter, and Charleston's City Market. Oh, and don't forget a picture with the famous pineapple fountain! If you missed the classic oak tree lined drive in Savannah, don't worry you'll have another chance! Visit Boone Hall Plantation for some pretty cool history and check out some famous movie filming locations too!
There are so many fun things to do in Charleston, I might consider one less day earlier in the week to give you more time here! You can choose to see the 500 year old Angel Oak Tree, the beautiful beaches, or Patriot's Point. While you're in the area, stop at one of these amazing places to eat in Mount Pleasant. Charleston also has an epic food scene and is not to be missed! Return back to Atlanta with a full belly and a week full of fabulous memories.
Southeast USA Road Trip Itineraries
I truly hope these USA road trip itineraries have given you some inspiration to visit the south! Having lived in the south for over twenty years, I may be a little biased, but… if you can look past the summer heat and humidity, there are some really beautiful beaches, incredible scenery and outdoor opportunities, awesome food, and a rich history.
Do you love a road trip as much as I do?
Have you visited any of these fun southern destinations? Do you have any exciting east coast trip ideas?
Be sure to follow along to see more road trips across America- what area of the USA will we feature next? Stay tuned!
USA Road Trip Itineraries
Not looking for a road trip in the southeast corner of the USA? Check out these other USA road trip itineraries:
An Epic Southwest Family Road Trip: Colorado!
An 8 Day New England Road Trip from Boston- College Towns
An Ultimate 10 Day California Road Trip From San Francisco
A Road Trip to Yellowstone National Park and Jackson Hole, Wyoming
As always, if you enjoyed this Southeast USA road trip post please consider saving it to Pinterest or sharing it on social media. Every little bit helps! Thanks y'all!